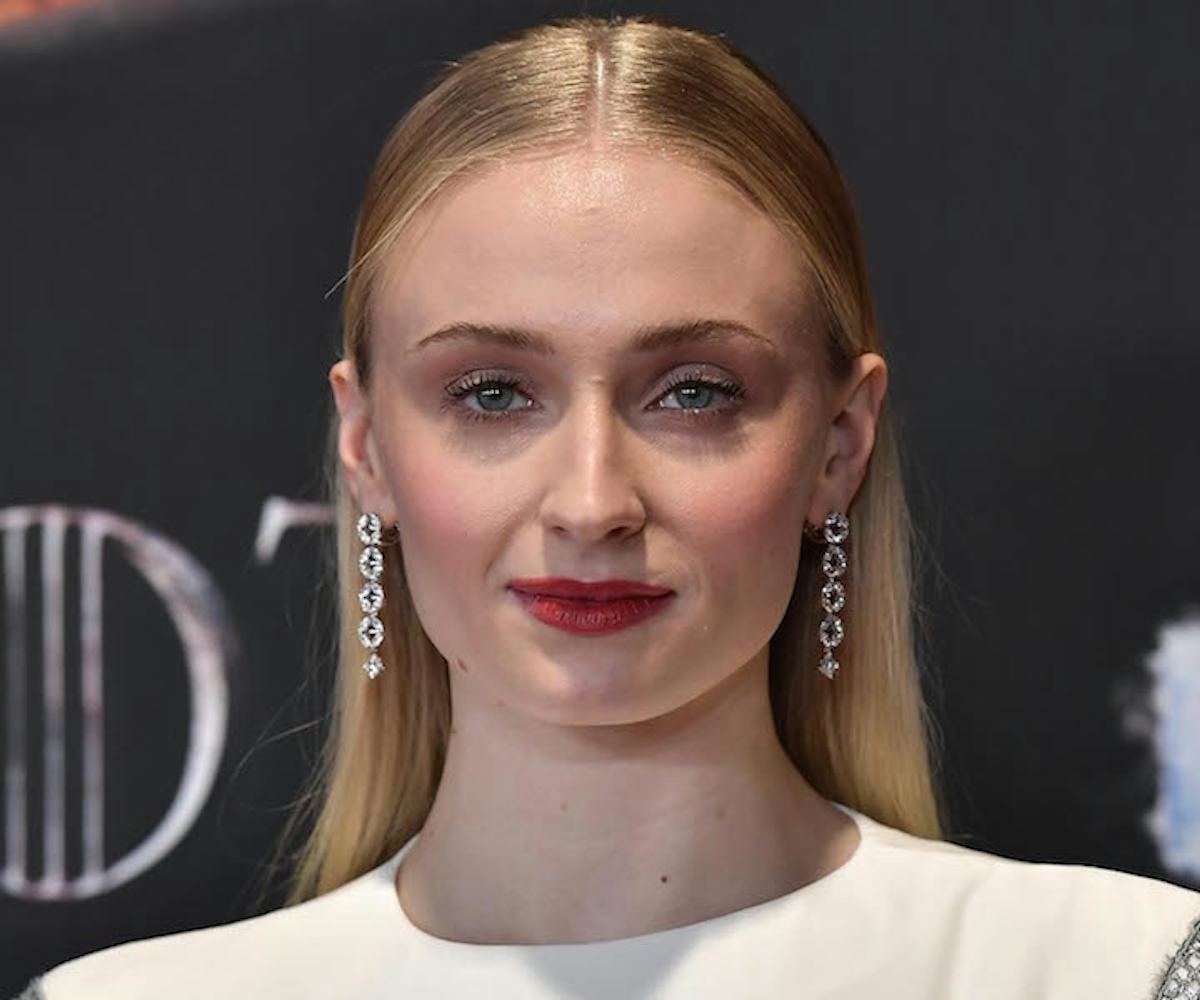 Photo by Charles McQuillan/Getty Images
Sophie Turner Drinks To Gendry "Hop Hop Hoppin' Into That Pussy" For Easter
We need more 'Game of Thrones' recaps like this
Sophie Turner is here with the only Game of Thrones recap we need. ICYMI, Arya (played by Turner's real-life BFF Maisie Williams) had probably the healthiest, most empowering sex scene in the entire series' run as she decided to have sex with Gendry. Turner saw your memes—and gave you something even better.
With a glass of red wine in hand, the actress who plays Sansa Stark stated in an Instagram story, "In honor of Easter I guess Game of Thrones wanted the story line to have a little Easter bunny hop hop hoppin' into that pussaayyy." Turner then zoomed in on her own face, adding "and that's the tea" before downing the entire glass.
I'm going to need Turner to continue her wine-induced recaps for the rest of the season, please. Or, perhaps Williams can join in too? And it can take place from a bathtub after the two smoked some weed. I'd tune in every week.