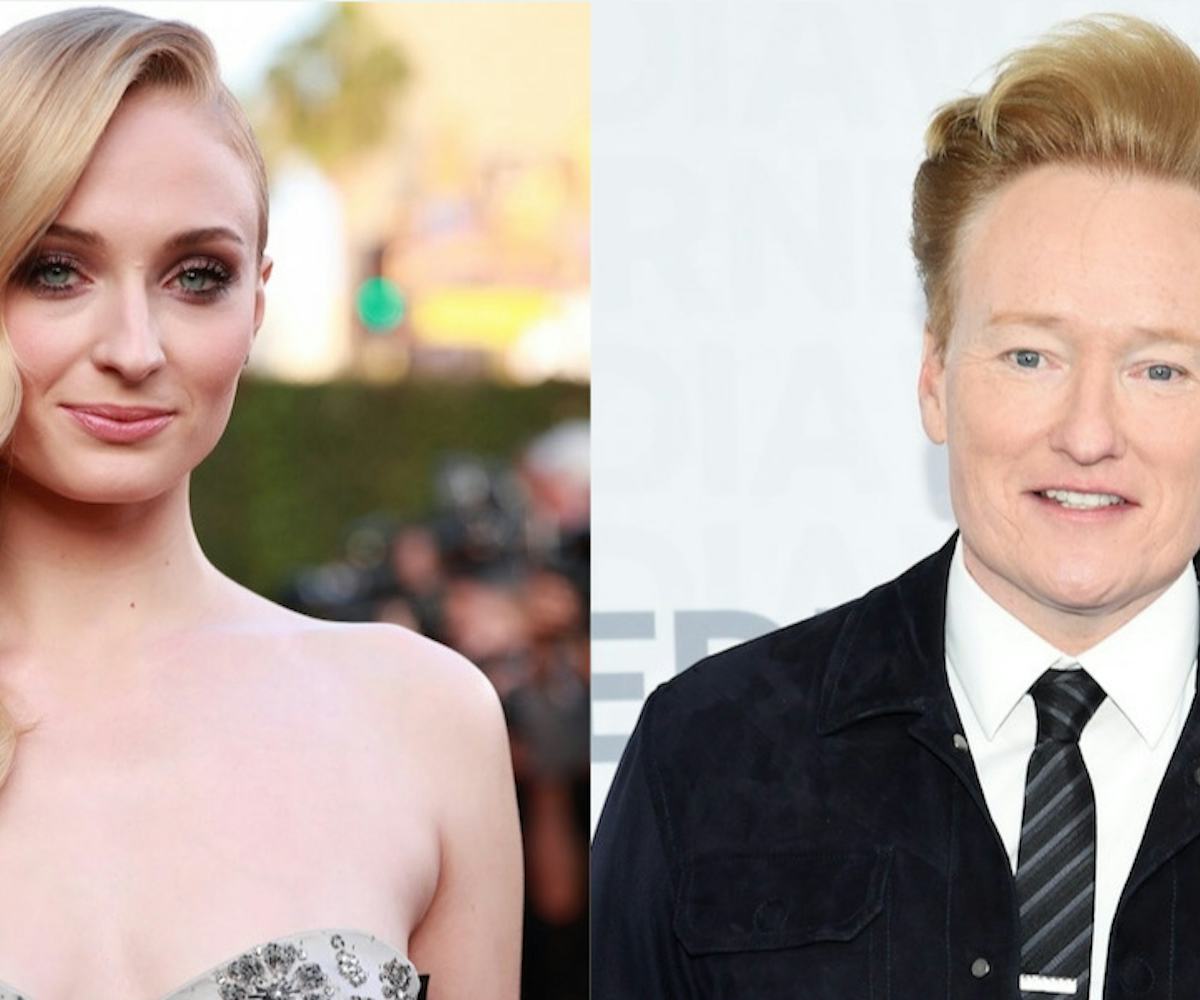 Photo by Rich Fury, Dimitrios Kambouris/Getty Images
Please Enjoy This Video Of Sophie Turner Slapping Conan O'Brien
While playing this odd drinking game
Sophie Turner finds a way each and everyday to make me love her more. This time, the Game of Thrones actress went and slapped Conan O'Brien. Now, I don't have any reason to dislike the TV host, but Turner slapping literally any man is the kind of energy I'm looking for, always.
Last night, Turner was a guest on CONAN, and she had her own plans as to how the segment would go. After briefly talking about her new movie X-Men: Dark Phoenix, she smoothly transitioned into a semi-violent drinking game by saying she played it on set with her fellow cast members. The game? Tequila Slaps. Rules? Players take a shot of tequila, and before they have the chance to swallow, another person slaps them, which I guess is exactly what the name suggests.
O'Brien knew what he was getting into when Turner poured him a shot, but the clean, beautiful smacking sound followed by O'Brien's stunned face makes it clear that he had no idea Turner would hit him like that. Turner immediately hugs him and apologizes.
"Man, you don't screw around," O'Brien exclaimed after sitting down, and no she does not! O'Brien never hits Turner back when she takes a shot, but, according to Turner, once given permission, the men on set were more than welcome to slap back whilst playing the game.
Watch the full video, below.