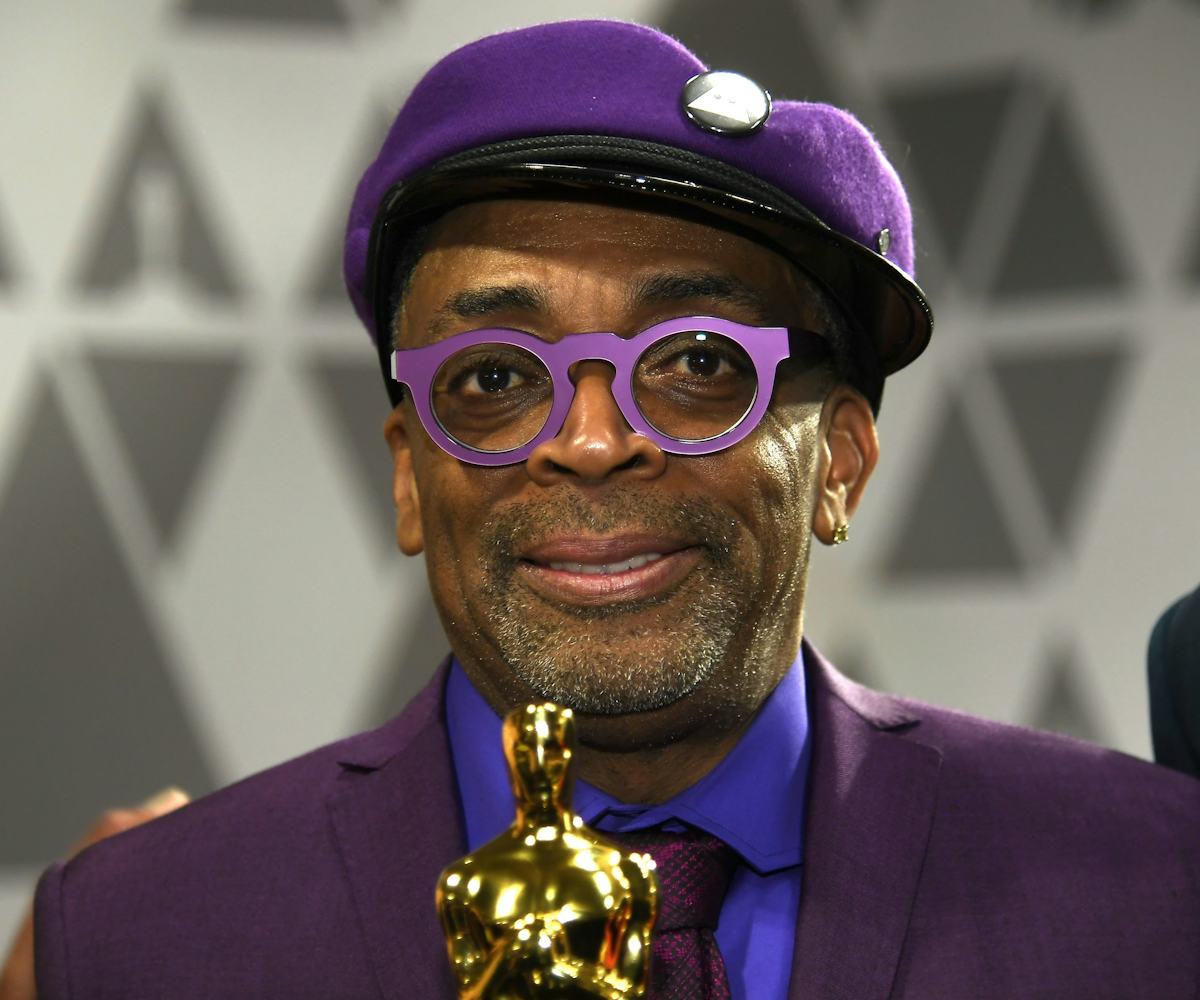 Photo by Kevork Djansezian/Getty Images
'BlacKkKlansman' Director Spike Lee Tried To Walk Out When 'Green Book' Won Oscar
He was so relatable last night
Director Spike Lee was seen trying to walk out of the Oscars ceremony on Sunday night after the award for Best Picture was given to Green Book. Coincidentally, it was at the same time that I aggressively turned off my TV with frustration.
According to the Associated Press, Lee seemed "visibly angry" as he attempted to leave, holding his Oscar for Best Adapted Screenplay which his film BlacKkKlansman won. He was stopped by staffers and escorted back to his seat.
He did seem to be in better spirits in the press room following the ceremony, which could be attributed to his win and a few glasses of Champagne he drank throughout the night. He apparently entered the press room and shouted, "This is my sixth glass—and you know why!" which is so relatable. When asked what he thought of Green Book's win, he said, "Next question."
He had quite a few quips about the loss, too. When asked about BlacKkKlansman's Best Picture loss, he said, "I'm snakebit. Every time someone's driving somebody I lose." He was referring to his 1990 film Do The Right Thing losing to Driving Miss Daisy. He also thought he was quite clever when telling two British reporters that Green Book wasn't his "cup of tea."
I can see why Lee was not happy about Green Book's win. Following the release of the film, the family of Don Shirley was not happy with what they called an inaccurate telling of the story, leading Mahershala Ali to apologize to them personally. What's more, it was revealed that the director would flash his penis at unsuspecting (and non-consenting) people back in the day, while the film's writer tweeted anti-Muslim statements about 9/11.