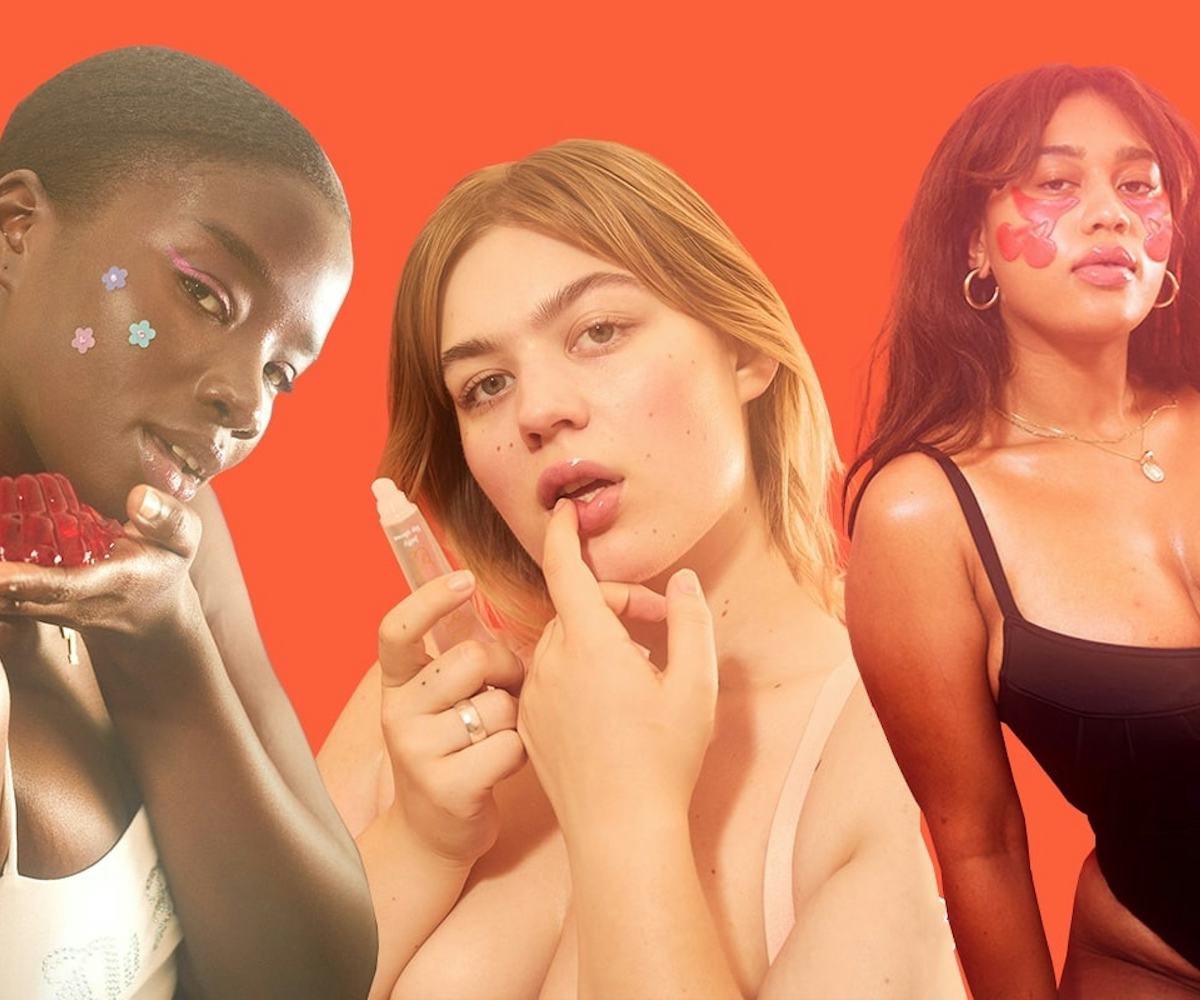 Photos by Ben Ritter
These Eye Masks And Pimple Patches Are Cute Enough To Wear In Public
Enter the adorable world of Squish
Friends don't let friends miss out on all the cool, under-the-radar things they know about, like which little-known beauty brand is low-key making the best highlighter around. And because we consider our readers to be like friends, we gather together all our best finds in our Don't Sleep On Thisseries. Check in every week to see what things we can't wait to share with you.
For me, time spent soaking in the tub or masking to my heart's desire is crucial to my existence as a somewhat sane person in this crazy, fucked-up world. But self-care shouldn't have to be relegated only to our homes, we should be able to take care of ourselves anywhere. So, when I discovered new beauty brand Squish, whose skin-care products are cute enough to lounge around in or wear on a walk down the street to the coffee shop, I couldn't help but be intrigued.
Launched by model, author, and body-positive activist Charli Howard, Squish aims to pamper whilst dealing with common skin gripes. Founded on the principles of diversity and celebrating who you are, Squish isn't necessarily trying to hide or cover up our supposed "flaws," and demonstrates that with its killer, Photoshop-free campaign—starring 18 fresh, aspiring talents—that serves as a celebration of all skin tones, body types, and textures, including cellulite, acne, scarring, and all.
The lineup currently consists of three products meant to be, well, squished into your skin. The star product is the Cheeky Cherry Eye And Cheek Mask ($20). I've recently gotten really into the whole eye mask thing, throwing them in the fridge before using, to tack on some extra depuffing power, especially during the sweltering summer months. But these squishy, cherry-shaped delights cover some serious ground. The leaves perfectly envelop my entire delicate under-eye area, with the cherries themselves lending their hydrating, and cooling power to my cheeks, which, let's face it, don't get as much love as they should.
Next up are the Flower Power Acne Patches, which use hydrocolloid to help bring the blemish to the surface and pop on its own (gross, but pretty neat) while protecting it from outside irritants and habitual picking, all while being disguised as a very cute flower, rhinestone-encrusted sticker. While other pimple patches on the market are designed to camouflage themselves against your skin, these are meant to do the opposite. Why not wear your pimple patches with pride? I would wear these even if I didn't have a pimple, TBH.
Lastly, Squish offers the ultra-moisturizing and nourishing Jelly Lip Gloss, a shiny, clear gloss with a silky texture without the stickiness of so many other glosses.
On top of being really cute and sending a pretty empowering message, these products also actually work. This past weekend, I spent a lazy Sunday pampering my eye bags and sucking the life out of a PMS-induced zit (yes, I know, not a public affair, but in my defense, I was hungover). Let it be known, the next morning I walked into the office fresh-faced and glowing, with a significantly less prominent pimple, and topped off my look with the juiciest (and not grossly sticky) glossed lips. Squish has definitely earned itself a sacred spot in my very sacred self-care routine.
Head on over to SquishBeauty.com to shop the offering, and may we suggest snagging the whole kit.