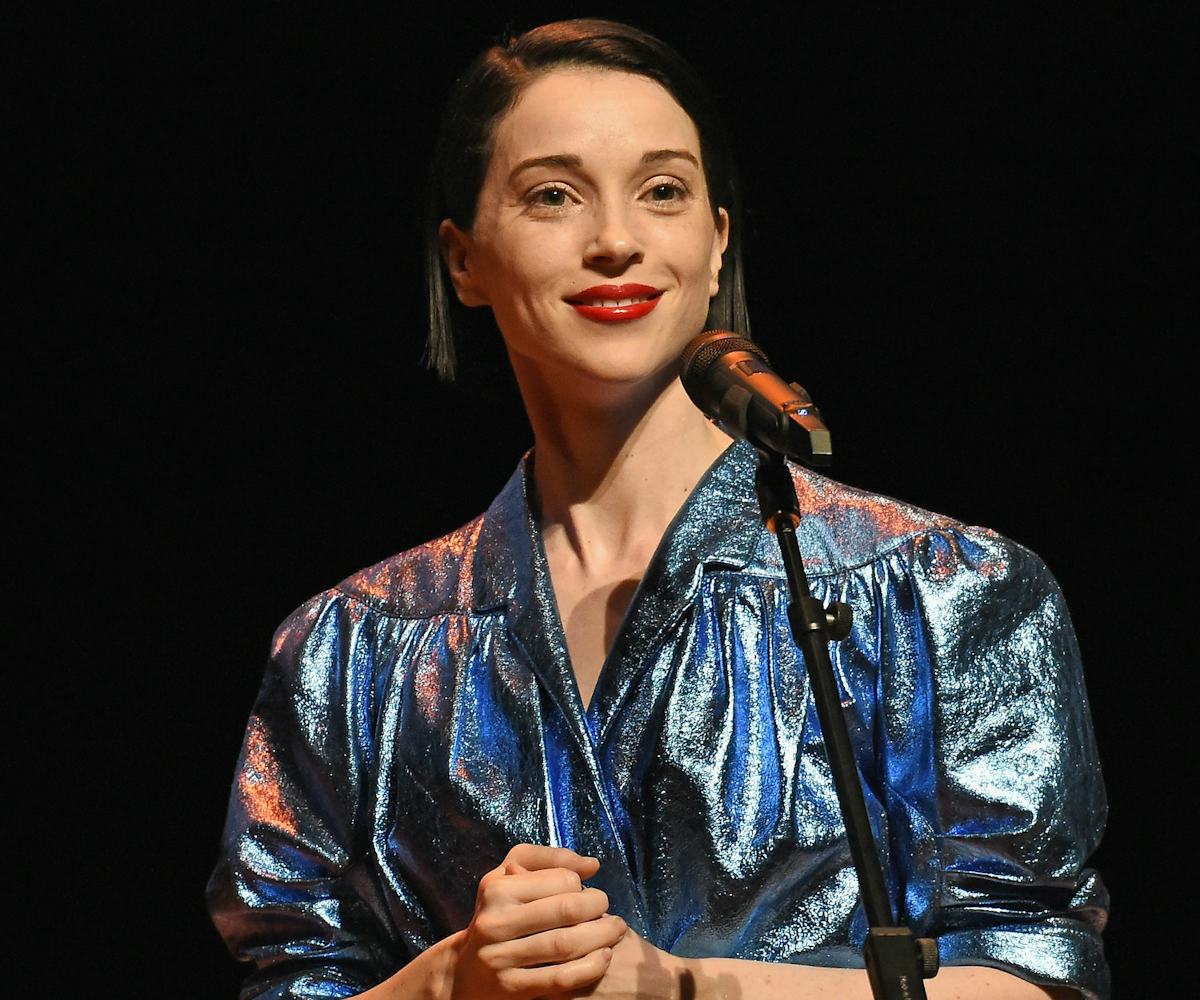 Photo by Nicholas Hunt/Getty Images
St. Vincent Explains Why She Finds Thanksgiving "A Little Bit Stressful"
Luckily, she can escape with the right music
Have you ever wondered what Thanksgiving dinner would be like at St. Vincent's place? The singer shared her holiday stories and traditions to Beats 1, for a special edition of her Mixtape Delivery Service to air on November 22. Today, NYLON shares an exclusive first listen of a few of the stories she shared.
"I'll be real honest with you," she says, "Thanksgiving, I find a little bit stressful." Don't we all. She shares that her family has plenty of real cooks, so she doesn't have to worry about stepping foot in the kitchen, and that all the adults are very serious about whatever sport they choose to play outside that year. According to St. Vincent, it's meant to be a jolly good time but ends up with kids crying and adults unleashing their ultra-competitive sides.
St. Vincent reiterates how thankful she is for music, then, since it can serve as a haven, and particularly the music of Stereolab. She shared a handful of tracks, including "John Cage Bubblegum," "Margerine Melodie," "Cybele's Reverie," "Sudden Stars," and "Retrograde Mirror Form," as part of her mixtape—but you'll have to wait until the episode airs on Thanksgiving Day for those.
Get in the holiday mood with stories from the Masseduction singer, below.