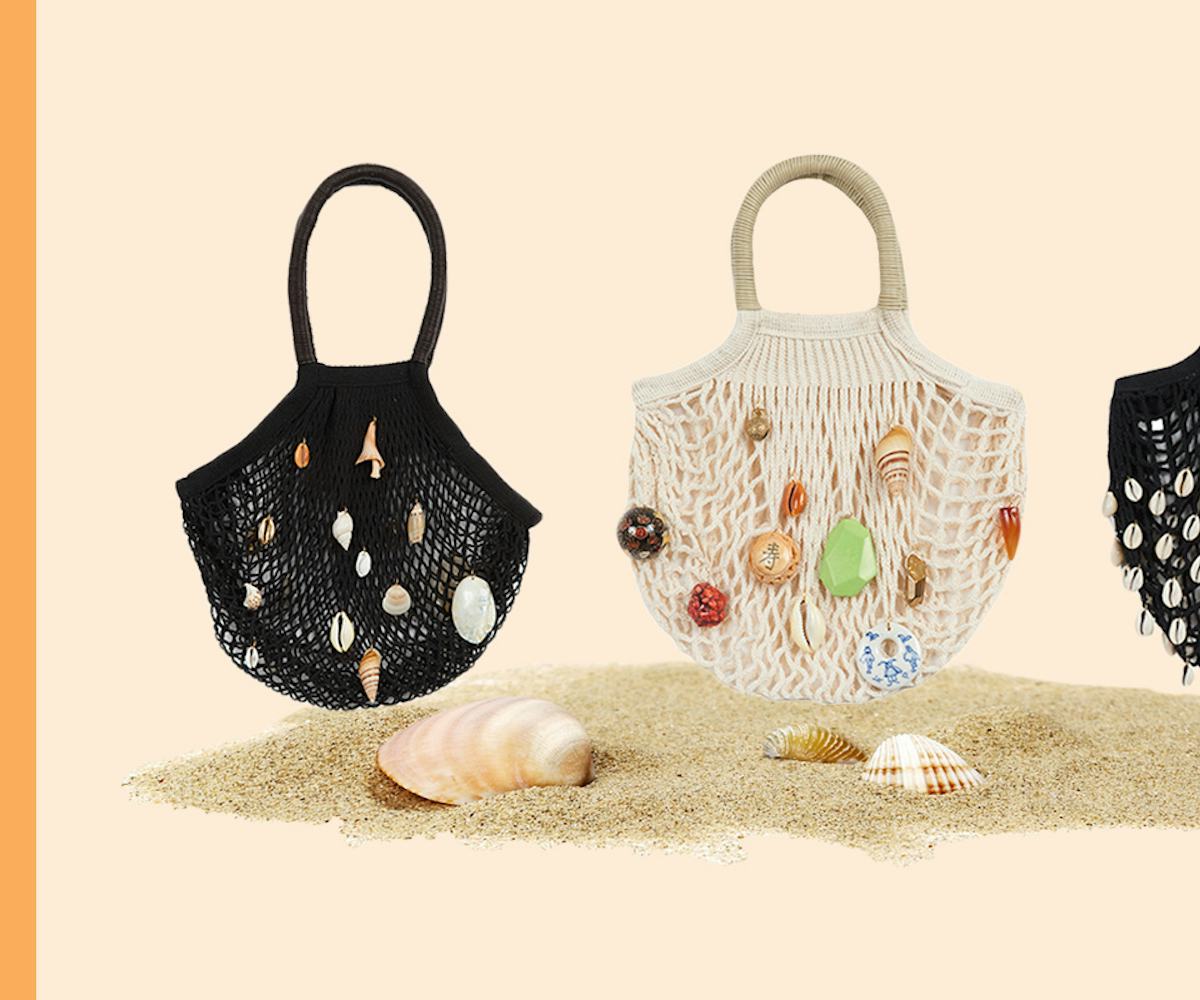 Photo courtesy of SVNR x Petite Kouraj
These Handbags Have The Best 'Little Mermaid' Vibe Ever
I can't stop thinking about these handmade beauties
Friends don't let friends miss out on all the cool, under-the-radar things they know about, like which little-known beauty brand is low-key making the best highlighter around. And because we consider our readers to be like friends, we gather together all our best finds in our Don't Sleep On Thisseries. Check in every week to see what things we can't wait to share with you.
If there's one trend that represents the entire Spring/Summer 2019 season, it's the influx of all things sea-inspired. From puka shell-adorned sandals, bags, and hair clips, to starfish- and conch-printed skirts and slips, to the rising popularity of freshwater pearl jewelry, the fashion world has been happily channeling its inner sea nymph since March. And I'm very on board with this.
That's why the new collaboration between Petit Kouraj, the Brooklyn-based, Haitian-made handbag line from Alicia Keys' former stylist, and NYC indie jewelry label SVNR, known most for its seashell- and crystal-adorned earrings and hair clips (and killer slip dresses), truly speaks to me. While the arrival of August is the first indication that our beloved summer is winding down, this collection is here to gently remind you that the season of the seashell is not finished just yet.
The collection consists of three different styles of fishnet handbags, all named after different beaches in Haiti and embellished with various shells and sea-inspired trinkets, from conch and puka shells to bits of coral and colorful stones. Each style is available in black or off-white and ranges in price from $125 to $195. More importantly, each bag is handmade-to-order in NYC, making these the perfect sustainable addition to any wardrobe.
Simply put, they're really fucking cute, and I want to own every single one of them. And even while many may associate these bags with summer, I cannot stress enough that we haven't yet hit peak seashell. Which means, this trend isn't going anywhere, even long after I've stored away my bathing suits for next year. Catch me pairing these with my softest sweaters and coziest fall layers, up until the first snowflake falls. (And, then, aptly packing these for any tropical winter getaway I might be planning.)
You can shop this new collection at both Petit Kouraj and SVNR.