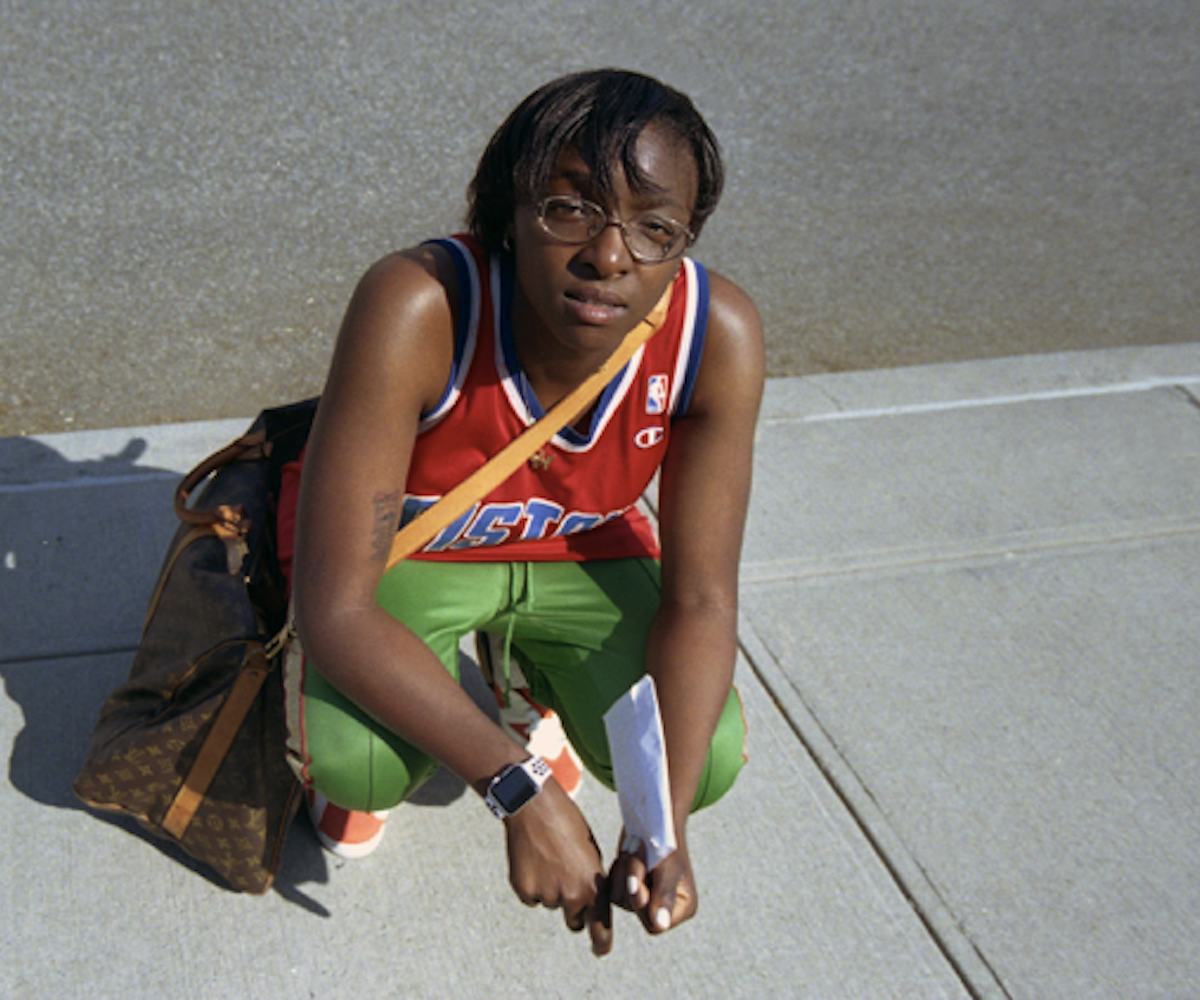 Photo by Aidan Bradley
This New Video Shows The Dark Side Of The Instagrammed Life
Fool's Gold rapper Tabby Wakes knows happiness is a journey
Brooklyn-born and -raised rapper Tabby Wakes knows how to pair the good and the bad. In her single "Tabby Night," she takes all the parts of the most enviable, Instagrammable lifestyles and lays them all on the table and tears them apart. Today, Wakes premieres the accompanying visuals exclusively via NYLON.
Wakes has embarked on her musical journey in good company. Signed to Fool's Gold, the Brooklyn label known for launching the careers of Kid Cudi and Danny Brown, Wakes is flexing her fresh talents close to home, all while separately working alongside feminist skate collective Brujas.
She refers to "Tabby Night" as a "party anthem." She explains, "It makes you want to pop a bottle and smash your head through a painting on canvas, break a guitar." A whole mood. But, she notes, "Once you pay attention to the lyrics however, they reveal a darker underside. The party lifestyle isn't all that it's cracked up to be; the rich and famous people we all look up to aren't necessarily happy."
She continued, "Happiness is not about acquiring things and being envied. Happiness is a journey and a process, and I want the people who consume my art to participate in that journey with me." And they surely will.
Watch the video for "Tabby Night," below.