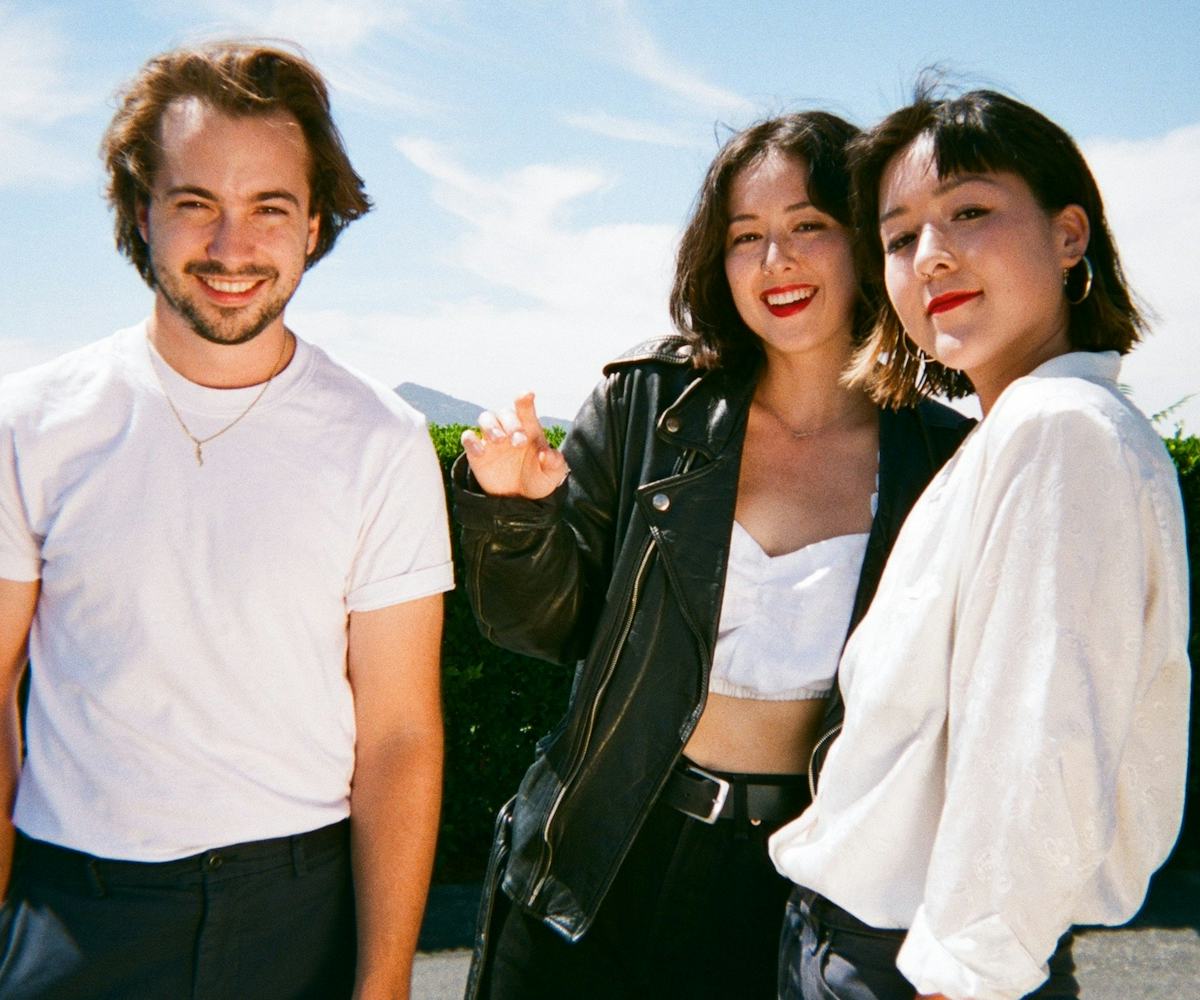 Fall In (And Out Of) Love With This '80s-Tinged Pop Track
Tangerine premieres "Chains" exclusively via NYLON
Tangerine has been making tunes as a trio since they were young, but things didn't pick up the pace until sisters Marika and Miro Justad, as well as Tobias Kuhn, headed south from Seattle to L.A. and gave it their all. Today, they premiere their latest single, "Chains," on NYLON.
"We wrote 'Chains' because we felt the need to eliminate all separations between us and our music," Marika told NYLON. "We wanted to engineer, produce, and mix our own music, on our own time, so we set up a little studio at our house in L.A. We literally used Garage Band to record this song because it's what we had at the time."
The goal, she says, was to make a song that was both "dreamy and darkly romantic." The hook could come from a stadium anthem of the '80s, but the gooey, echoey synths keep it locked down until gaining momentum in the very end. Marika described it as "a little bit lo-fi, a little bit intimate," and with "an imperfect quality to it that we embrace."
The hook, "Love is ours if we really want it," holds double meaning. Marika explained, "One minute, I'm telling the object of my affection that love could be ours if we can overcome doubt and hesitation, but at other times it's about 'finding out the hard way' that love is yours whether you want it to be or not. You don't get to choose who you fall for or what the outcome will be."
Stream "Chains" below.