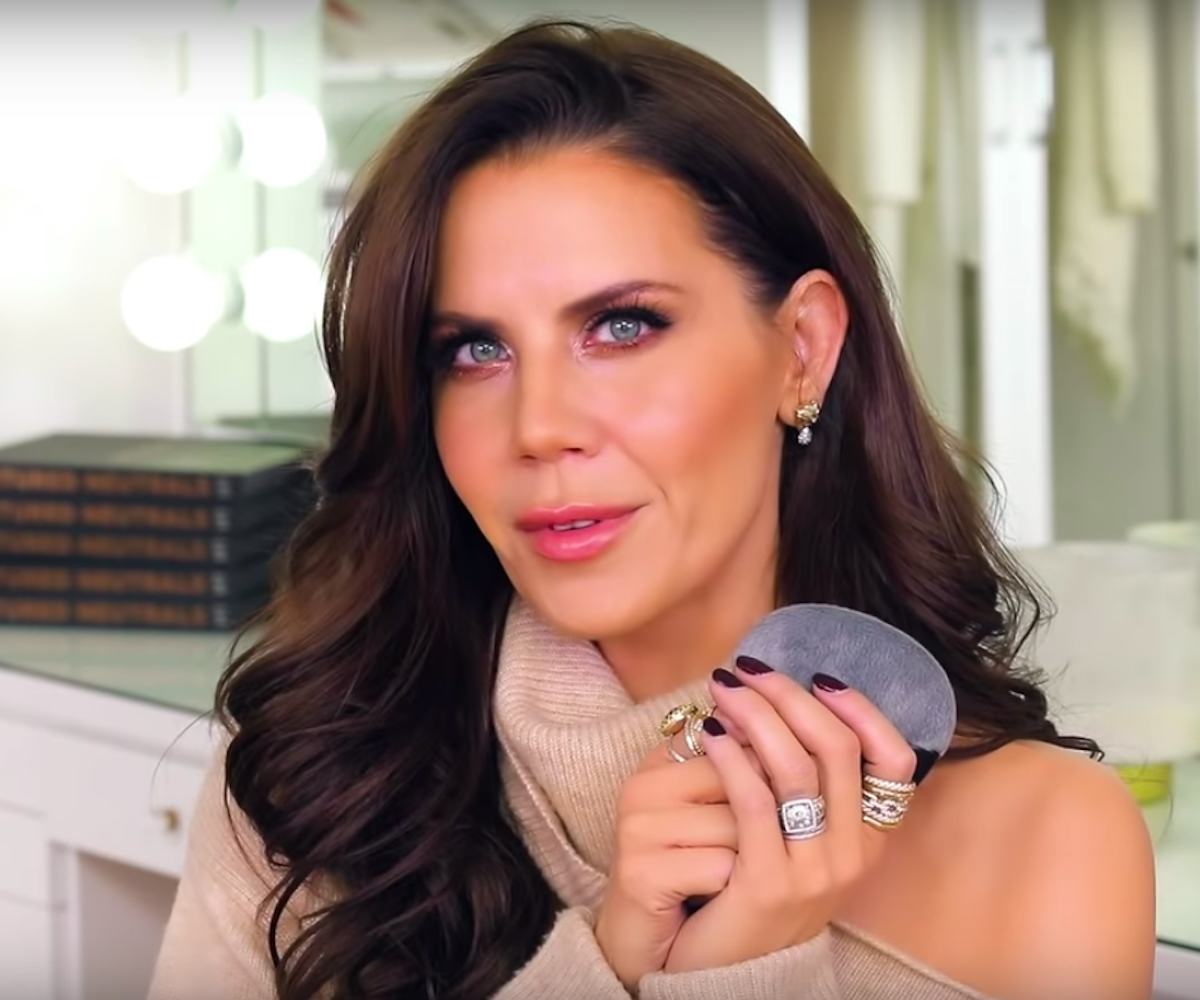 Screenshot via @GlamLifeGuru YouTube
The New Tati Beauty Launch Probably Isn't What You Think It Is
The YouTuber's brand is back with its highly anticipated second product: a universal application tool
The launch of YouTuber Tati Westbrook's namesake beauty brand in October 2019 was an undeniable success, even with just one single product. Now — after a lot of hints, a few million begging fans on social media, and a delayed launch — the brand is back with its highly anticipated second product. In a new video, the beauty YouTuber announced the Tati Beauty Blendiful, a new universal application tool made for all of the blending, baking, and blurring your heart desires.
Similar to an old school powder tool, the Blendiful is a thin, flat, beauty puff made of a fluffy material that Westbrook says was designed to be used with all product types, from liquids to creams and powders. The product will be available as a set, including one full-size and one miniature version for $18, starting on Jan. 10 at 10 a.m. PST. The launch will also coincide with a restock of the brand's Textured Neutrals Eye Shadow Palette ($48). If it sounds familiar, it's because fans have been begging for its return ever since it sold out in mere seconds back in October.
Some fans were disappointed by the Blendiful reveal, calling it "boring" and "underwhelming" on social media — especially after weeks of lead-up from Westbrook, who called the then-mystery product a game changer. Others were more optimistic, noting that the tool is super on-brand for the beauty vlogger who has used similar products in her tutorials for years. "She's always used her velour puff religiously so her making this is very fitting for her as a person," shared one fan on Instagram. "I'm excited for this! It's different and I'm curious to see how it performs," another wrote.
"A lot of you guys were thinking it was more makeup, but this tool is such a necessary item to create a perfect canvas very quickly [and] effectively," Westbrook said in the announcement video. The idea, she said, was to design a more universal makeup applicator — one that offers everyday consumers a more intuitive, straight-forward experience, while still producing results typical of complicated pro-grade tools. "It's one of these items where there is an education that needs to come in. I think most people would see this and be like, 'eh, whatever', and not get excited about it," Westbrook said. "I'm here to hype you guys up and say get excited, because your makeup is going to look so good."
Westbrook ensures that both the Blendiful and Textured Neutrals palette are permanent and will be restocked again in the future, but if you want your hands on either product sooner than later, we suggest moving fast.
Shop both products at Tati Beauty, the meantime, and check out the Blendiful, below.