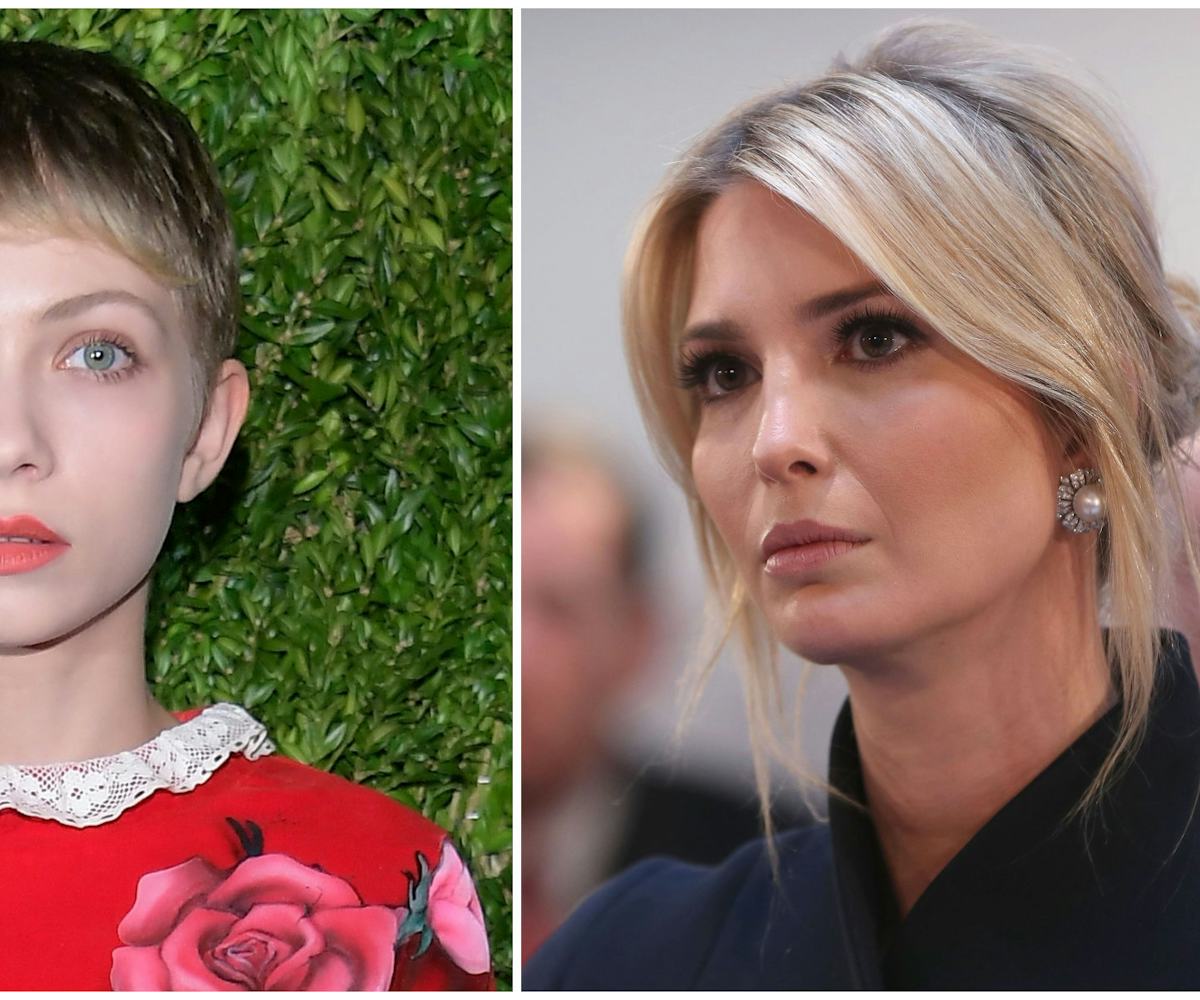 Photos by Roy Rochlin/Getty Images, Alexandra Beier/Getty Images
Tavi Gevinson Does The Best Ivanka Trump Impersonation
The trick is really embracing fake feminism
On Sunday, Tavi Gevinson posted a parody of Ivanka Trump's creepy video about Karlie Kloss, perfectly skewering Trump's whole "women supporting women" act.
Gevinson's video starts off by playing Trump's original clip, but then segues into Gevinson standing in front of a TV screen depicting, not the Kloss-hosted Project Runway, but the earth in flames. At first, Gevinson's intonation is mockingly similar in tone to Trump's bizarre squeals and throaty laughter. But then Gevinson goes off-script—saying that she's "short-circuiting"—and reveals Trump's video's subliminal messaging.
"Women supporting other women. Oh, women supporting other women by supporting me," Gevinson says, faux empathy radiating from her face. It's a simple enough satire, but it's also devastating and effective. It demonstrates everything wrong with Ivanka Trump's embrace of feminism as a means to make money for herself. It also reminds us that Gevinson is a great actor and that we want to see her doing comedy. That will give us something to look forward to as the earth goes up in flames.