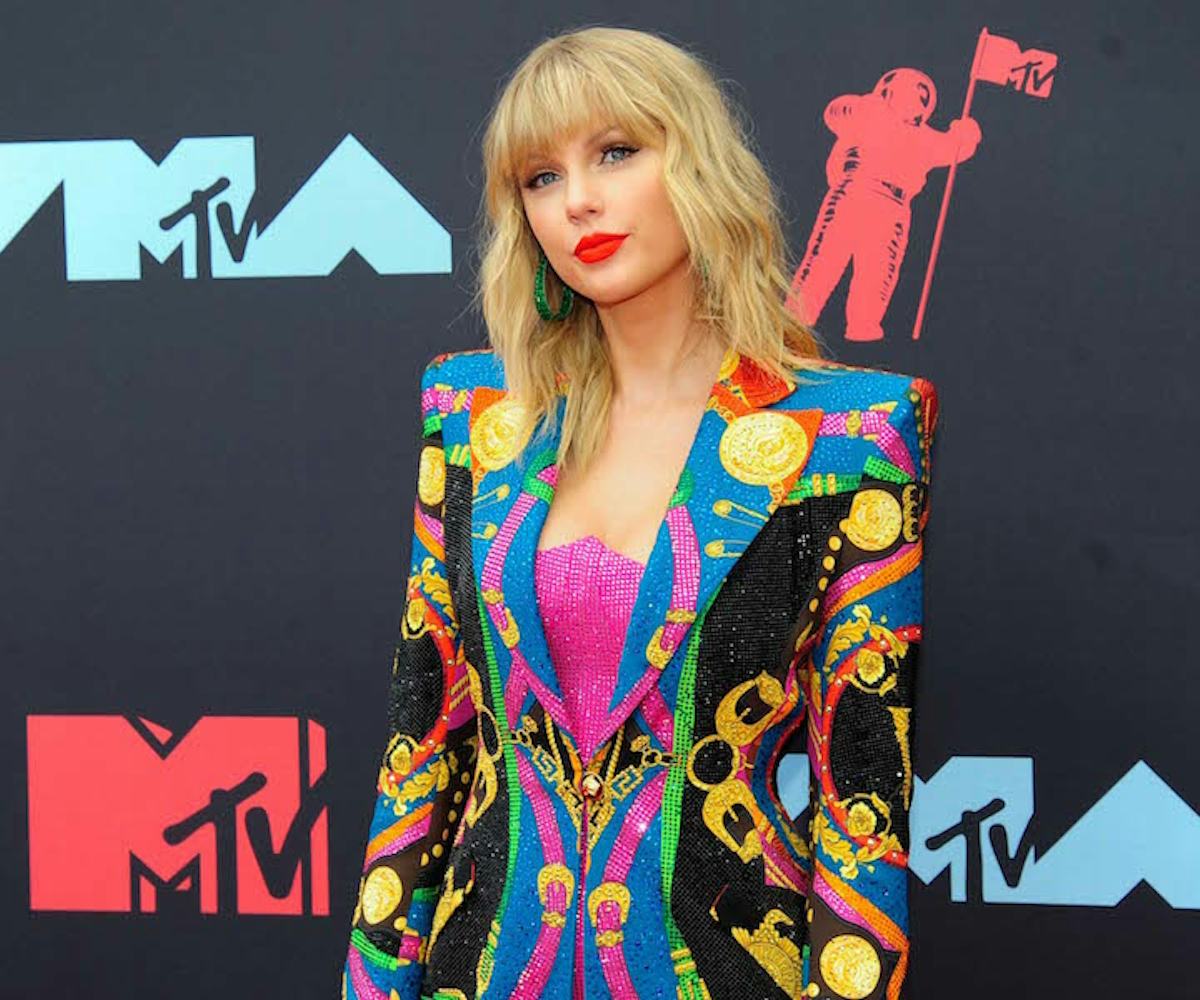 Photo by Paul Bruinooge / Contributor
Taylor Swift Says She Can't Perform Her Own Songs at the AMAs
Her protracted battle with Scooter Braun and Scott Borchetta of Big Machine Records continues
Taylor Swift has once again spoken out about her fight for her masters with entertainment executive Scooter Braun and Big Machine Records' head Scott Borchetta. According to Swift, the pair are stopping her from performing a medley of her older work at the American Music Awards — at which she is set to be honored as Artist of the Decade — unless she complies with their strict stipulations. Swift also revealed a previously-unannounced Netflix documentary spanning the last few years of her life, which the two men have allegedly put an indefinite hold on by denying use of her older music and performance footage. As many celebrities have cried out on social media in support of Swift, Braun and Borchetta have responded in a statement, denying some of what Swift has described, but ignoring the rest.
Late Thursday, Swift issued a statement via social media outlining why her AMAs performance and Netflix documentary "are a question mark." She wrote:
Scott Borchetta and Scooter Braun have now said that I'm not allowed to perform my old songs on television because they claim that would be re-recording my music before I'm allowed to next year. Additionally — and this isn't the way I planned on telling you this news — Netflix has created a documentary about my life for the past few years. Scott and Scooter have declined the use of my older music or performance footage for this project, even though there is no mention of either them or Big Machine Records anywhere in the film.
Scott Borchetta told my team that they'll allow me to use my music only if I do these things: If I agree not to re-record copycat versions of my songs next year (which is something I'm both legally allowed to do and looking forward to) and also told my team that I need to stop talking about him and Scooter Braun. I feel very strongly that sharing what is happening to me could change the awareness level for other artists and potentially help them avoid a similar fate."
Halsey responded in support of Swift on her Instagram Story, writing, "Not only are we looking at an awful business move, but this is just mean. This is punishment. This is hoping to silence her from speaking about things by dangling this over her head. These people are protected because they inspire complicity with fear."
Close friend Selena Gomez also wrote a lengthy response on her Instagram Story, saying: "It's greed, manipulation, and power. There is no heart or thought of anyone else's. No respect for the words my friend has written since she was a 14 year old in her bedroom. You've robbed and crushed one of our best songwriters of our time with an opportunity to celebrate all of her music with fans and the world."
In a statement written by Big Machine Label Group, but circulated to press by Braun's SB Projects (per Variety), the company denies some of Swift's claims, but fails to mention the rest. "At no point did we say Taylor could not perform on the AMAs or block her Netflix special," they wrote. The stipulations mentioned by Swift are not acknowledged by Big Machine Label Group at any point in their statement. They later add, "Taylor, the narrative you have created does not exist. All we ask is to have a direct and honest conversation."
Tree Paine, Swift's publicist, has since issued a statement directed at Big Machine Label Group's reply in which she quotes a message from the label's vice president of rights management and business affairs. "Please be advised that BMLG will not agree to issue licenses for existing recordings or waivers of its re-recording restrictions in connection with these two projects: The Netflix documentary and The Alibaba 'Double Eleven' event," it reads. Paine adds that Borchetta "flatly denied the request for both American Music Awards and Netflix" on Thursday as well.