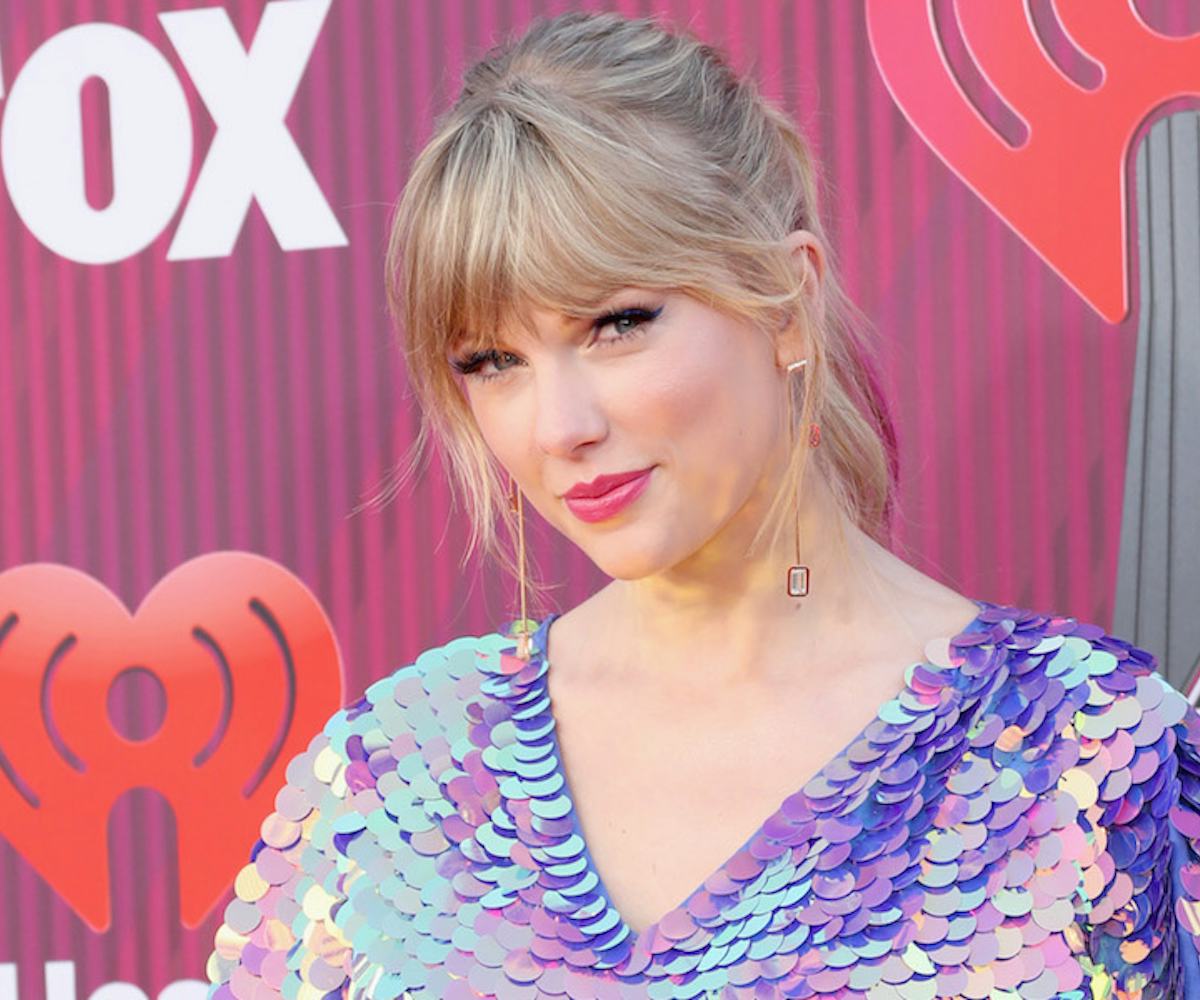 Photo by Rich Polk/Getty Images
A Mysterious Countdown Has Swifties Convinced That New Music Is Coming
Something big is happening on April 26!
Taylor Swift's countdown has Swifties buzzing with excitement about the potential release of her seventh studio album. On Instagram and Twitter, Swift has shared three images—a heart-shaped ring, her hands on a yellow blazer, and pink tulle—along with the caption "4.26." With a specific date, and an actual subscribe-able countdown via Taylor Nation, it seems that a release (or at least a massive announcement) is imminent, but Swifties can't help but feel like they're going a little bit nuts.
It was only a few months ago that we were literally counting holes in fences and studying Swift's Spotify listening history to figure out what she was up to, only to have her toy with us all at the iHeartRadio Music Awards. As Swift accepted her award for Tour of the Year, she called out to her stans: "When there is new music, you will be the first to know." It was a total non-clarifier, both denying theories and fueling them at the same time. One of Swift's newest posts teasing the countdown shows off an opalescent pastel manicure, and super-sleuthing Swifties noticed it's the exact same mani she rocked at that very awards show.
Swift definitely pre-planned this entire thing like the beautiful mastermind she is; fans reread her recently shared life lessons to realize she'd teased April 26 long before making the countdown. Lesson 26? "I make countdowns for things I'm excited about." Bye.
Since all of Swift's posts remain pretty cryptic, stans had plenty of fun making fun of their outlandish theories. Twitter user @wildchanted captioned the pink tulle ruffles post with, "Taylor saw us counting from holes in fence to stars in a filter to diamonds in a ring and said 'I dare y'all to count the folds in this' KSKAKAK." Same.
Others think maybe they were right to have done all that counting, and have reappraised the previous imagery shared by Swift with the new information that has come to light. Now the stairs add up to become four, two, and six, and all the stars in her palm tree pic add up to be 61, which is the number of days between the post and April 26. A reach? Maybe. Thorough? Definitely.
Coincidentally (or not), April 26 also happens to be the date that Avengers: End Gamehits theaters. Is the blinged-out ring the secret seventh Infinity Stone? Is Swift going to defeat Thanos? Is this her revenge for him killing ex-boyfriend Tom Hiddleston, aka Loki?
I'm personally a bigger fan of the theory that links April 26 with "The Story of Us," a Speak Now track that talks about a breakup and announces the "next chapter" in the lyrics. She's moving on to something a little brighter, a little pinker, and she's really happy. "The Story of Us" is not at all coincidentally four minutes and 26 seconds long, and exactly the kind of thing Swift would make into a clue. When Swift accepted her award for Artist of the Year at the 2018 American Music Awards, she also mentioned she is "even more excited about the next chapter." Definitely not a coincidence, nope.
With all this in mind, it's pretty rude of April 26 to still be weeks away. If you need me, I'll be finding something sparkly to wear to the next tour.