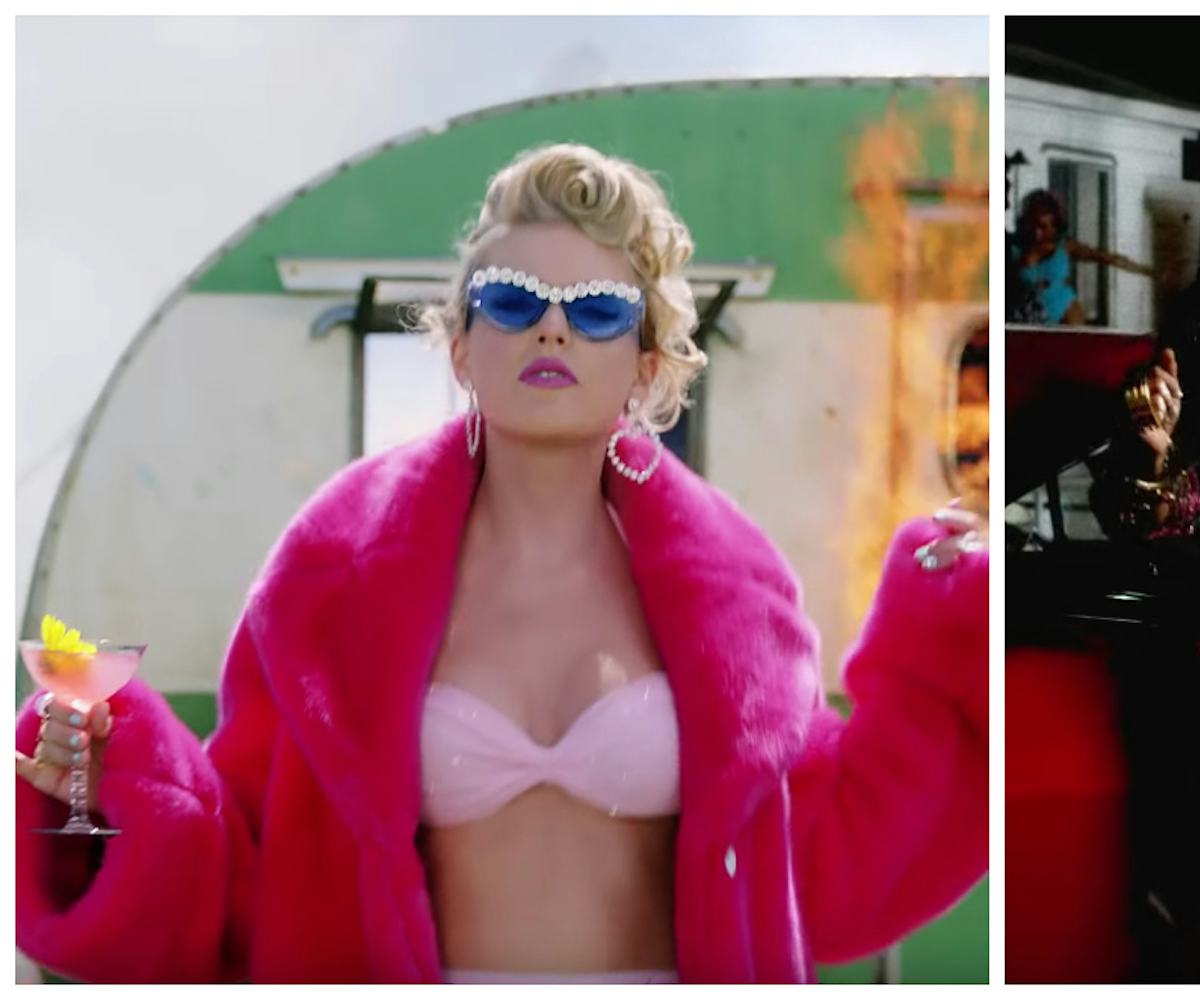 Screenshots via YouTube
People Think Taylor Swift's "You Need To Calm Down" Is A Rip-off Of A Beyoncé Video
This is not the first time Swift has been called out for this
Taylor Swift is being accused yet again of copying Beyoncé. This time, the Beyhive is seeing striking similarities between Swift's new "You Need To Calm Down" music video and Bey's "Party" video from 2011.
As people have pointed out, the two share a trailer park setting, though, to be fair, Beyoncé's is more realistic and less rainbow-y. They also both feature pools in which the singers are shown floating in floats, scenes which appear to be similarly shot from above.
Too, there is a point in Swift's video where she wears a bikini with a fur coat over it, which Bey is also seen wearing in the "Party" video. Swift also wakes up with her hair in curlers in the visual, which fans are likening to a shot where Beyoncé is getting her hair done.
Add to the many similarities between the two videos that Swift was just called out for culturally appropriating marching bands right after Homecoming was released, and it's not a good look.
Watch the two videos and draw your own conclusion, below.