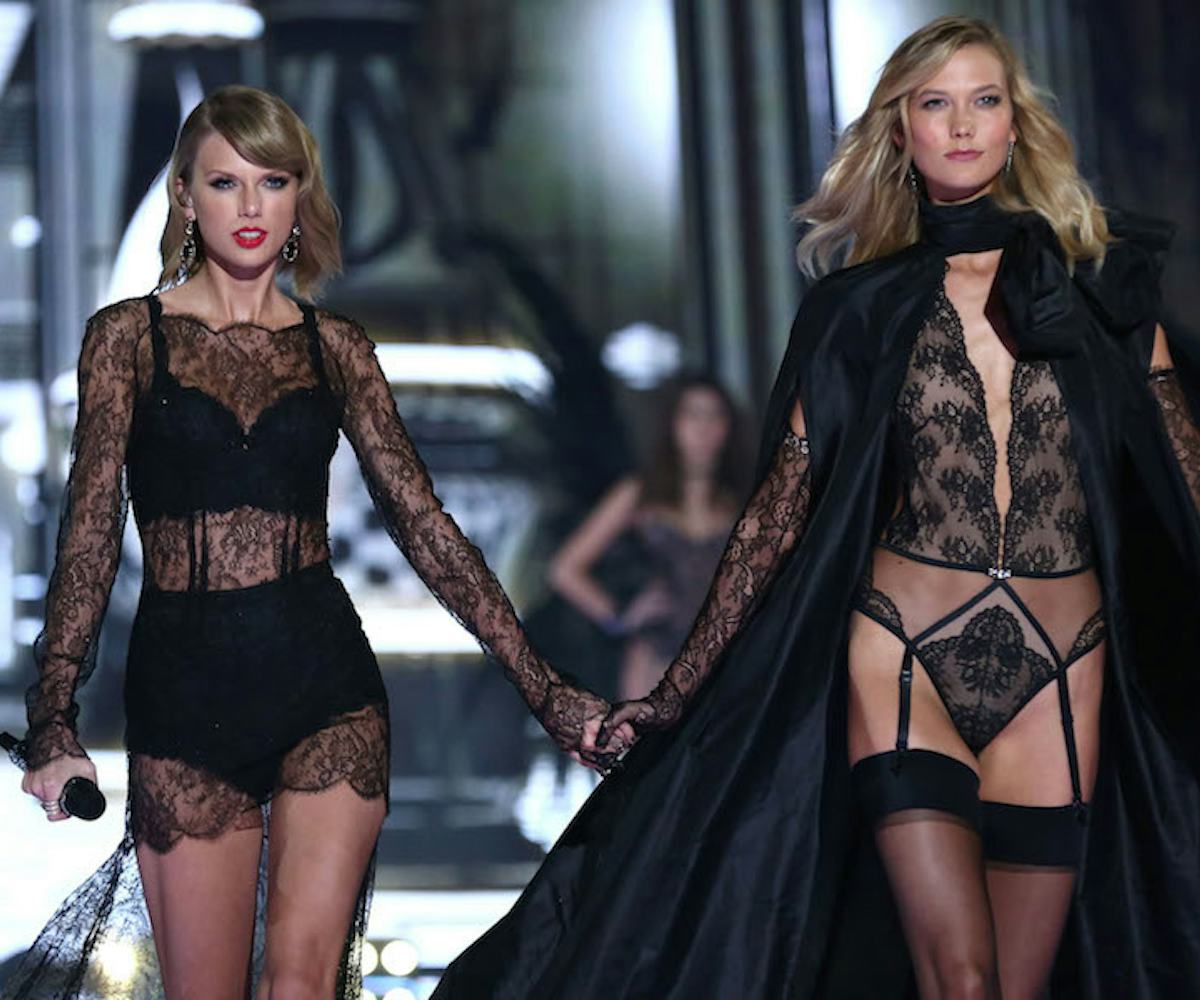 Photo by Tim P. Whitby/Getty Images
Is Taylor Swift Trying To Tell Us That Kaylor Was Real?
There are a LOT of clues to support this
As Taylor Swift has everyone scratching their heads to figure out what, exactly, is going to happen on April 26, Kaylor truthers have lined up their own conspiracy theories that Swift will be admitting that she and Karlie Kloss were more than just friends. Ahead of Swift's appearance on ABC with Robin Roberts tonight, fans have linked together plenty of clues that make this entire countdown Very Gay.
Swift's latest clue involves a photo of a custom mural by artist Kelsey Montague, with colorful butterfly wings and the word "ME!" between them. To some, it's just another pretty picture in a series of many. To Kaylor truthers? So much more.
When Twitter user @mckinneykelsey said "it has never been a better time to be a long-time Kaylor conspiracy theorist," she wasn't wrong. The larger-than-life wings look oddly similar to a pair that Kloss wore on the 2013 Victoria's Secret Fashion Show runway. Additionally, their matching tie-dye shirts in IG pics? Super-gay, and I'm super into it.
Mckinney also pointed out that Swift's potential single dropping at midnight shares the same date as Lesbian Visibility Day, and this sounds exactly like the kind of dramatic plan Swift would concoct if she were to ever plan a public coming out.
Apparently, Montague is also the artist who created some of the best Kaylor art to ever grace the internet. Doodles atop some of the most wholesome, loving images of Kaylor? She'd be the perfect artist to tap to join in on this scheme.
The *slightly* more out-there theories loop Brendon Urie of Panic! At The Disco into the picture. Per some stan digging, a music video for a song titled "ME!" featuring the P!ATD frontman, has been registered on YouTube. It's tagged as being alt/punk, so, maybe Swift is going through a late-life scene phase? Or, maybe she's teaming up with my bisexual king to reveal her Kaylor truth to the world?
If you need me, I'll be poring over stan Twitter to assure myself Kaylor is about to reveal themselves to the world, thanks!