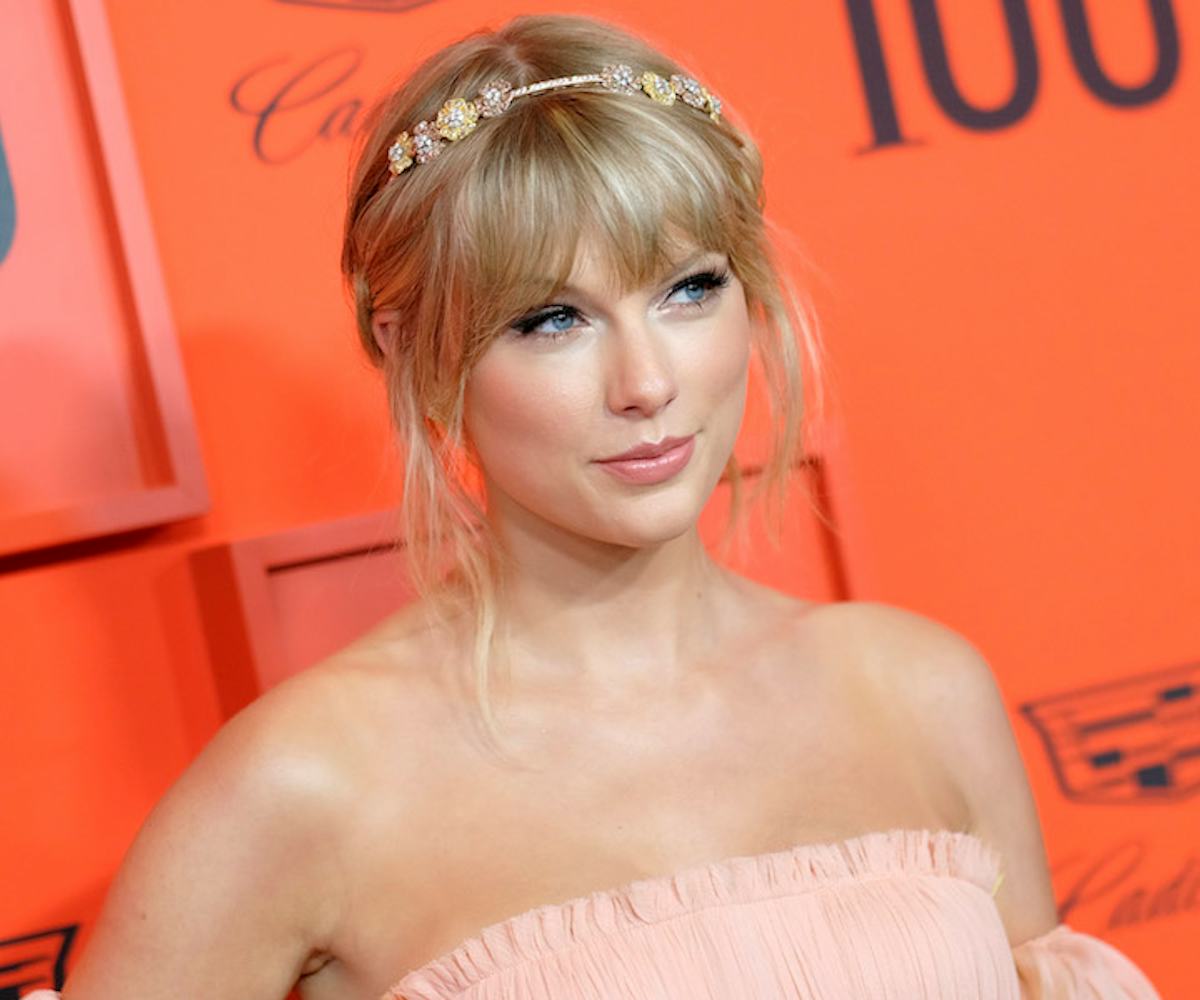 Photo by Dimitrios Kambouris/Getty Images
Taylor Swift Dons Pride Pin For First Sit-Down Interview In 3 Years
And drops hints about her new music
Taylor Swift sat down with Entertainment Weekly for her first interview in three years and teased her favorite things in the form of buttons on the denim jacket she wore for the magazine cover. One of the buttons is a rainbow heart. Others feature an assortment of pop culture figures, from Friends characters and Arya and Sansa Stark of Game of Thrones to the Dixie Chicks. All of the buttons are, reportedly, meant to tease her new music and will be decoded in the print issue of EW on Friday.
Speaking of the pride pin: I'm going to need Swift to hurry up and explain herself on this one. If she's going to come out as bisexual (peep the eyeshadow echoing the colors of the bi flag), then that's great. Maybe Kaylor truthers have a shred of hope after all. But if she's intentionally teasing a faux coming out, it's pretty exploitative. Even if she's preparing some sort of pride anthem, I'd still prefer not to be pandered to in this way.
When Swift shared the story to her Instagram account, she added a list of other things she loves, like Killing Eve, King Princess, Lana Del Rey, Tayla Parx, Sally Rooney, and Britney Spears' laughter, and her reasons for loving them.
Peep the full list below and stay tuned for the decoding tomorrow.