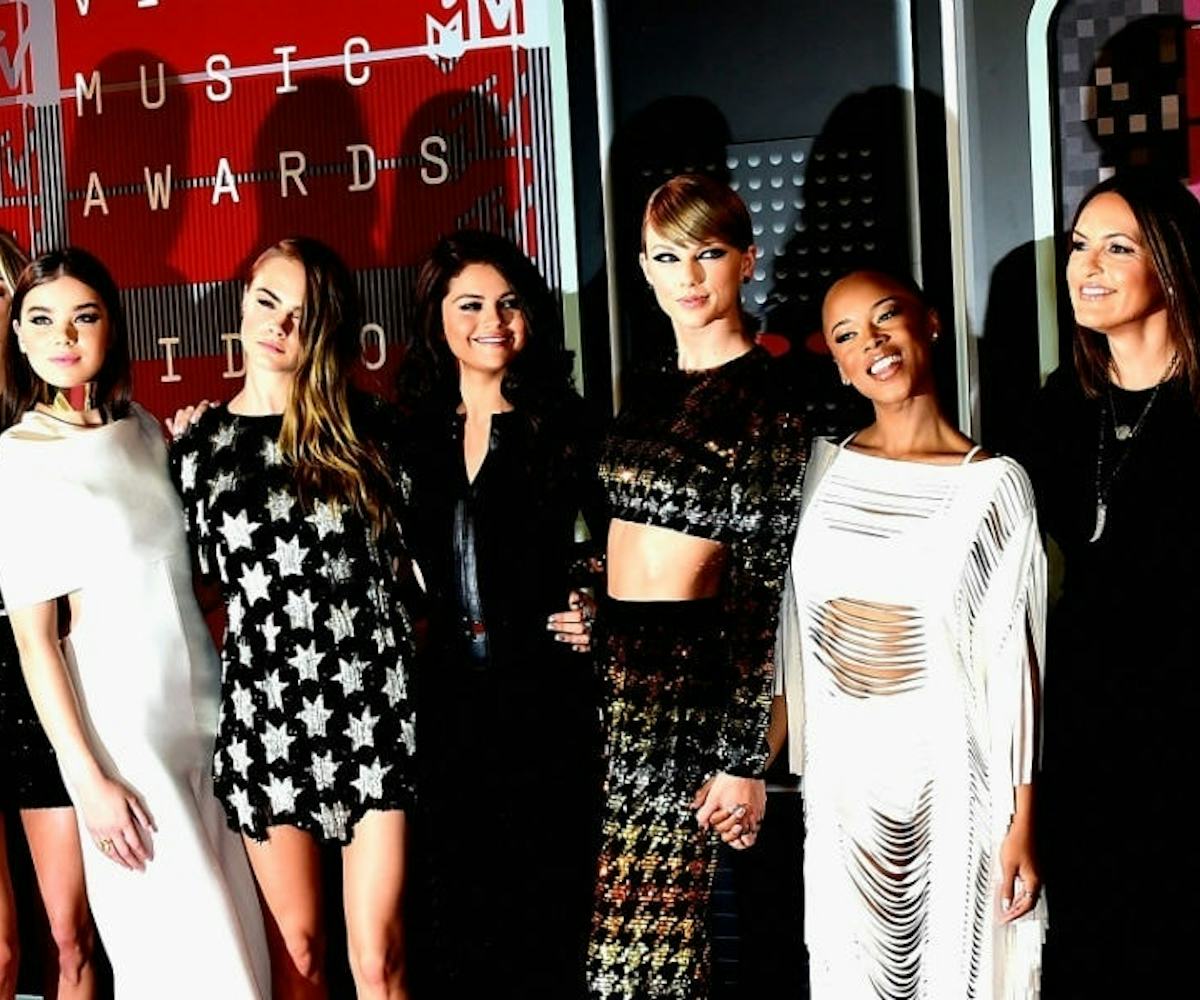 Photo by Frazer Harrison/Getty Images.
Taylor Swift Explains What Happened To Her "Squad"
And how she's "outgrown" certain friendships
Once upon a time (a couple of years ago), the internet became obsessed with Taylor Swift's "squad." Who was in it, who maybe didn't want to be in it, who turned it down, who supposedly got kicked out—all of these were questions to which people demanded answers. Every Swiftian birthday party and holiday gathering became an opportunity to dissect the group photos, al filled with celebrities all brought together by one person: Swift, herself. But more recently, the squad appeared to have disbanded. What could have happened? Well, in a new feature in Elle, the singer shares the 30 things she learned before turning 30—and some of those lessons involve friendship and its often fleeting nature.
Referring to said squad, Swift writes that she chose to embrace it as a big part of her persona partially because of insecurities she had as a child. "In my twenties I found myself surrounded by girls who wanted to be my friend," she explains. "So I shouted it from the rooftops, posted pictures, and celebrated my newfound acceptance into a sisterhood, without realizing that other people might still feel the way I did when I felt so alone. It's important to address our long-standing issues before we turn into the living embodiment of them."
Another bout of wisdom she spews involves knowing the difference between lasting friendships and temporary ones. "Something about 'we're in our young twenties!' hurls people together into groups that can feel like your chosen family," Swift writes. "And maybe they will be for the rest of your life. Or maybe they'll just be your comrades for an important phase, but not forever."
It's unclear to whom exactly she's referring, but she also goes on to talk about banishing drama and notes that sometimes it's necessary to block people's phone numbers when they've hurt you and caused "unresolvable" pain. She adds at one point: "It's sad but sometimes when you grow, you outgrow relationships. You may leave behind friendships along the way, but you'll always keep the memories."
Yeah, we think she's talking about Lena Dunham, too.