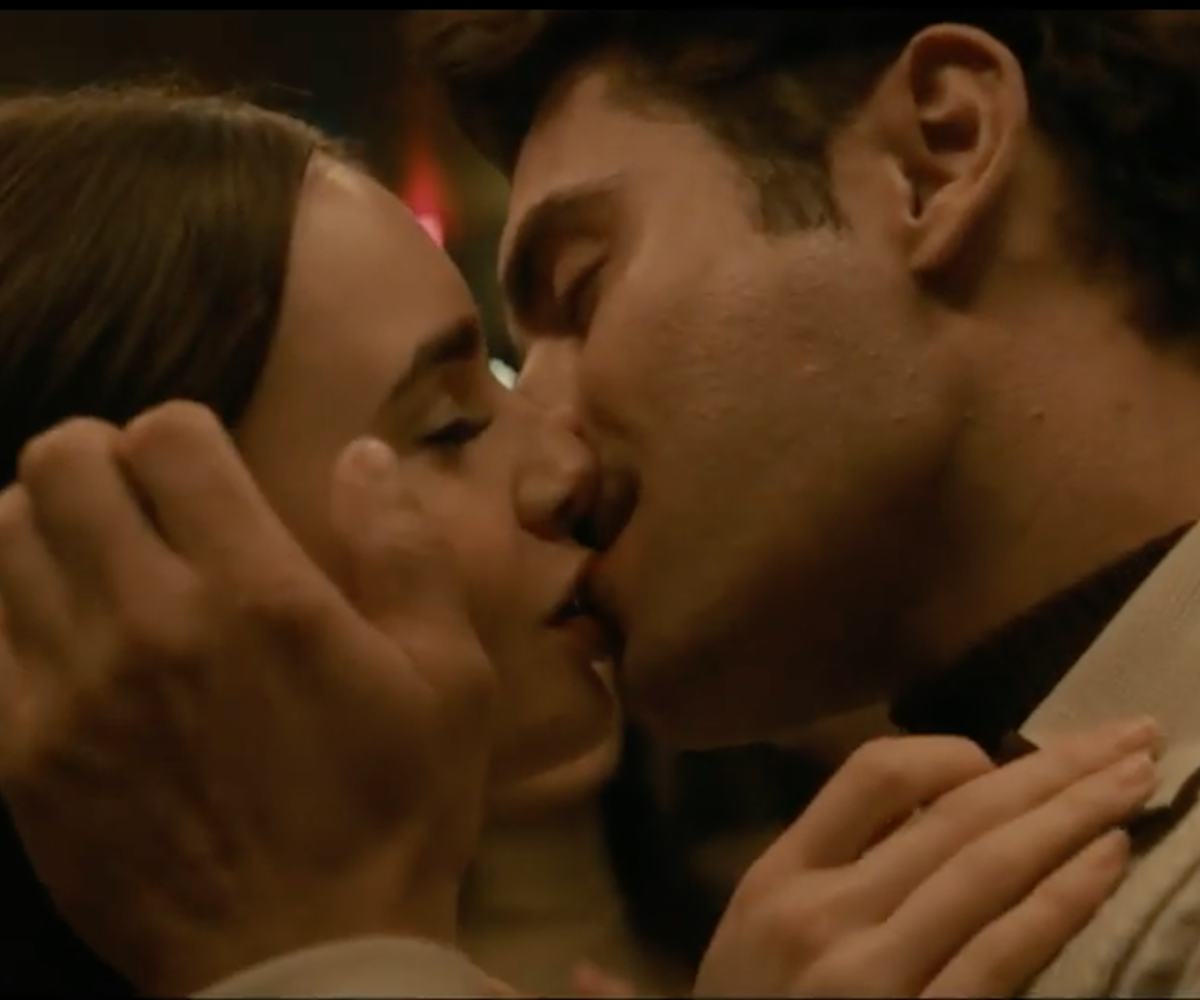 Screenshot via ONE Media/YouTube.
Zac Efron Seduces Lily Collins In First Ted Bundy Film Trailer
For the upcoming thriller 'Extremely Wicked, Shockingly Evil And Vile'
The first trailer for the forthcoming Ted Bundy film, which features Zac Efron as the convicted serial killer,has been released. And it looks nothing like any thriller we've seen before.
Extremely Wicked, Shockingly Evil And Vile is told through the eyes of Elizabeth Kloepfer (Lily Collins), Bundy's girlfriend who believed in his innocence while he was being prosecuted. The trailer shows how the two met in Seattle in 1969, and their home life with Kloepfer's daughter. We also see the police searching for him, and the trial in which Bundy acted as his own attorney. But instead of showing how his own life was impacted by his actions, we get a glimpse of how they ruined Kloepfer's.
The film was directed by Joe Berlinger, who is also behind Netflix's Bundy docuseries. In an interview with NYLON, Berlinger described Extremely Wicked as "a film about deception, and how somebody could be seduced and become a victim to somebody so sincere and believable that you could never imagine that he would be a serial killer." Though it's a film about a man who killed dozens of women, Berlinger tells us that "there's no violence in the movie until the very end."
There is no wide release date for the film yet, but it will premiere at Sundance this weekend. Watch the first trailer, below.