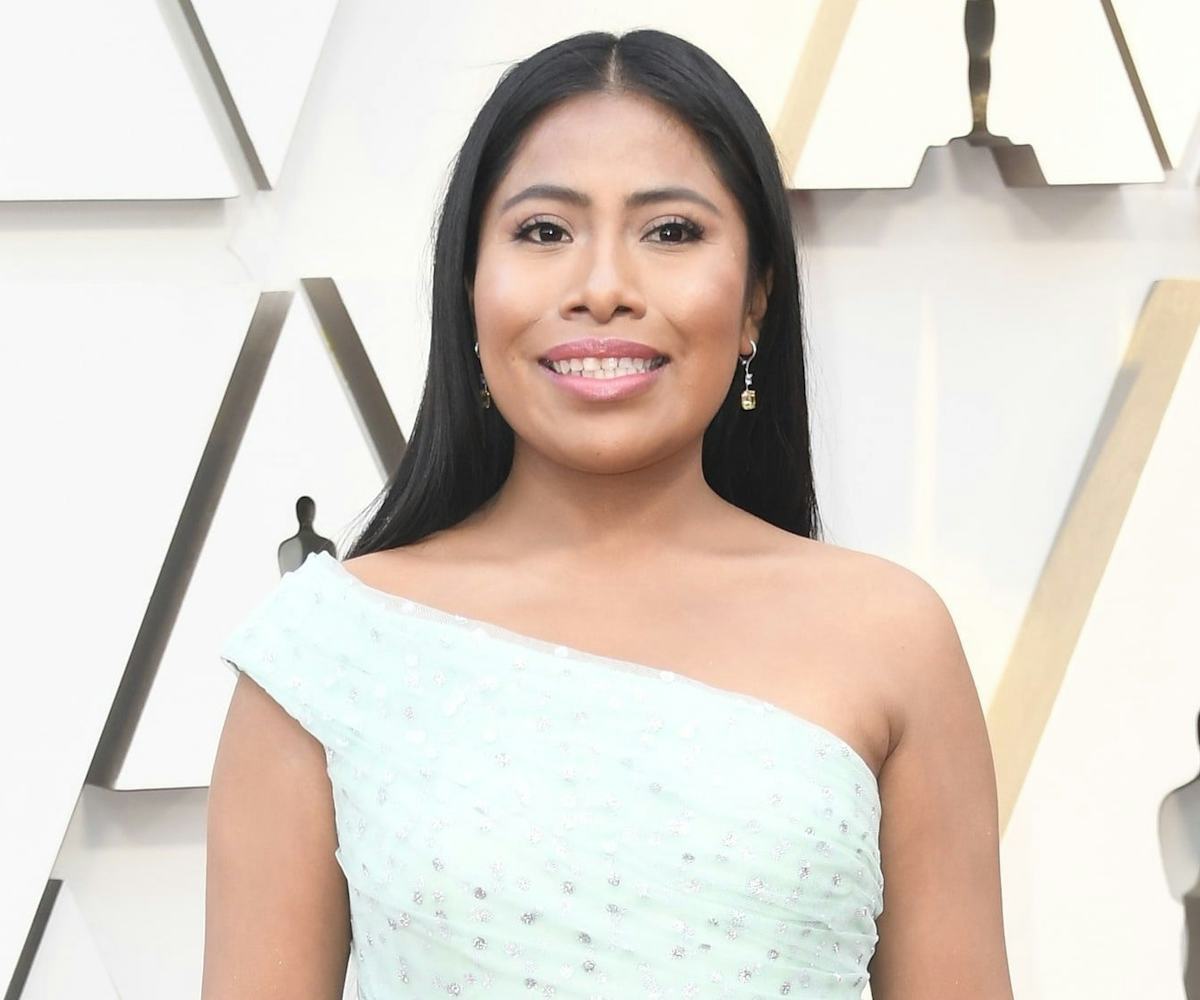 Photo by Frazer Harrison/Getty Images
Television Channel Under Fire For Brownface Parody Of 'Roma' Actress Yalitza Aparicio
The show has showed blackface parodies before
Mexican television channel Televisa is under fire for its racist depiction of indigenous Mexican actress and Roma star Yalitza Aparicio. An anchor by the name of Yeka Rosales appeared in brownface in a promotional video for one of the channel's shows, which sparked backlash from residents of Mexico and the United States.
The parody was supposed to appear in the channel's show La Parodia, which Rosales stars in. The channel has since responded in a statement to the Associated Press, saying that it does not condone racism in any form. "We do not believe that the production of La Parodia engages in this type of practice," it says.
Rosales posted a photo of herself in costume, where you can see that she's wearing a false nose and a straight black wig and has darkened her skin and exaggerated the size of her lips.
"The Mexican elite disposition has always portrayed indigenous people as funny and ugly," William Nericcio, a professor at the Center for Latin American Studies at San Diego State University, told the Associated Press. "Networks like Televisa profit from this."
While defending her choice to dress in brownface, Rosales seemed to proudly admit to dressing in blackface as well. She claimed her parodies are not about race, and that she pokes fun at people regardless of their ethnicity, and then rhetorically asked why there was no backlash when she dressed in blackface to play Donna Summer. (Obviously, there should have been.) She also posted videos from a performance in which she dressed in blackface as Whitney Houston, captioned, "Imitations, tributes, parodies!!!! With respect! Love! Passion!"
She also posted a blackface parody of a character from The Walking Dead to her Instagram, where she wore dreadlocks and exaggerated her lips and nose for what appears to be another episode of La Parodia. Part of her caption reads, "It tastes like chocolate!!!!"
Televisa has said the comments from the Roma parody episode were in "bad taste" and that they will be edited out, but it's obvious that the show needs to enact a ban on parodies based on race and review its policies across the board.