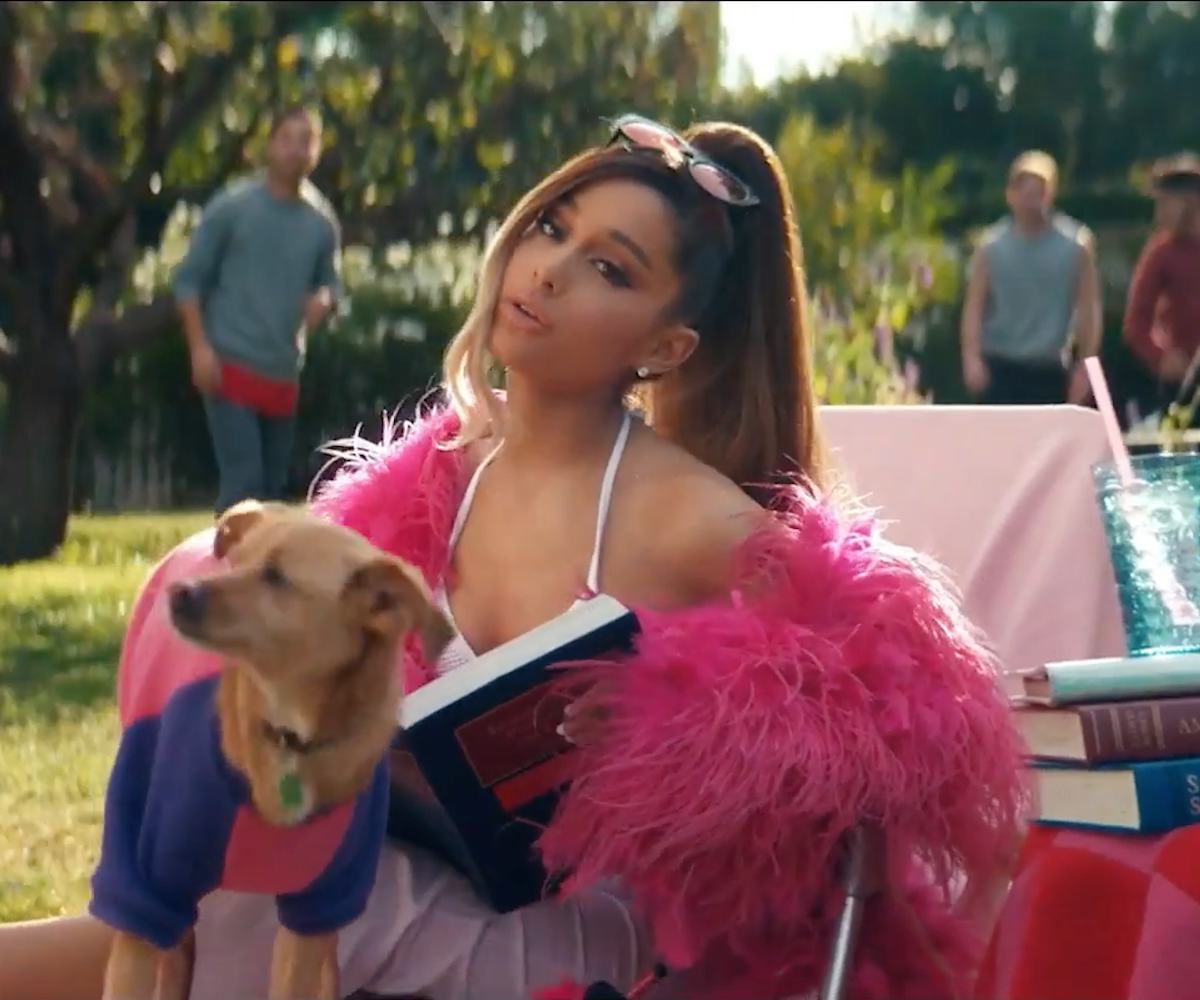 Kris Jenner Makes The Best Cameo In Ariana Grande's "Thank U, Next" Video
The Mean Girls-Legally Blonde crossover is finally here
Ariana Grande has revealed the visuals to "thank u, next," and it's everything we hoped for and more.
Earlier this week, it was revealed that the singer reunited the cast of Mean Girls, as well as brought along former Victorious castmate Elizabeth Gillies to take on the role of Cady Heron, for the song's visuals. What we definitely didn't see coming was Kris Jenner popping out of the audience, camera in hand, taking her signature "You're doing amazing, sweetie" to new heights as she steps into shoes once filled by Amy Poehler.
As rumored, the video included references to Legally Blonde, 13 Going On 30, and Bring It On, arguably making it the most ambitious crossover in history. Legally Blonde star Jennifer Coolidge chats boys with Ari in the nail salon, where Grande makes the inevitable BDE reference (except, instead of dicks, they say teeth... but they're definitely talking about dicks).
My personal favorite part? The ultra-adorable domestic moments with Matt Bennett, aka Robbie on Victorious. I'm so here for Ari being single but, like, please date.
Ari kept the fans company as they patiently awaited the video, interacting with tweets and answering questions, even trying to get the video premiere to speed up so that one fan could go to sleep. It didn't quite work out, but that's okay. The wait was so worth
Catch every glorious detail as you watch the video, below.