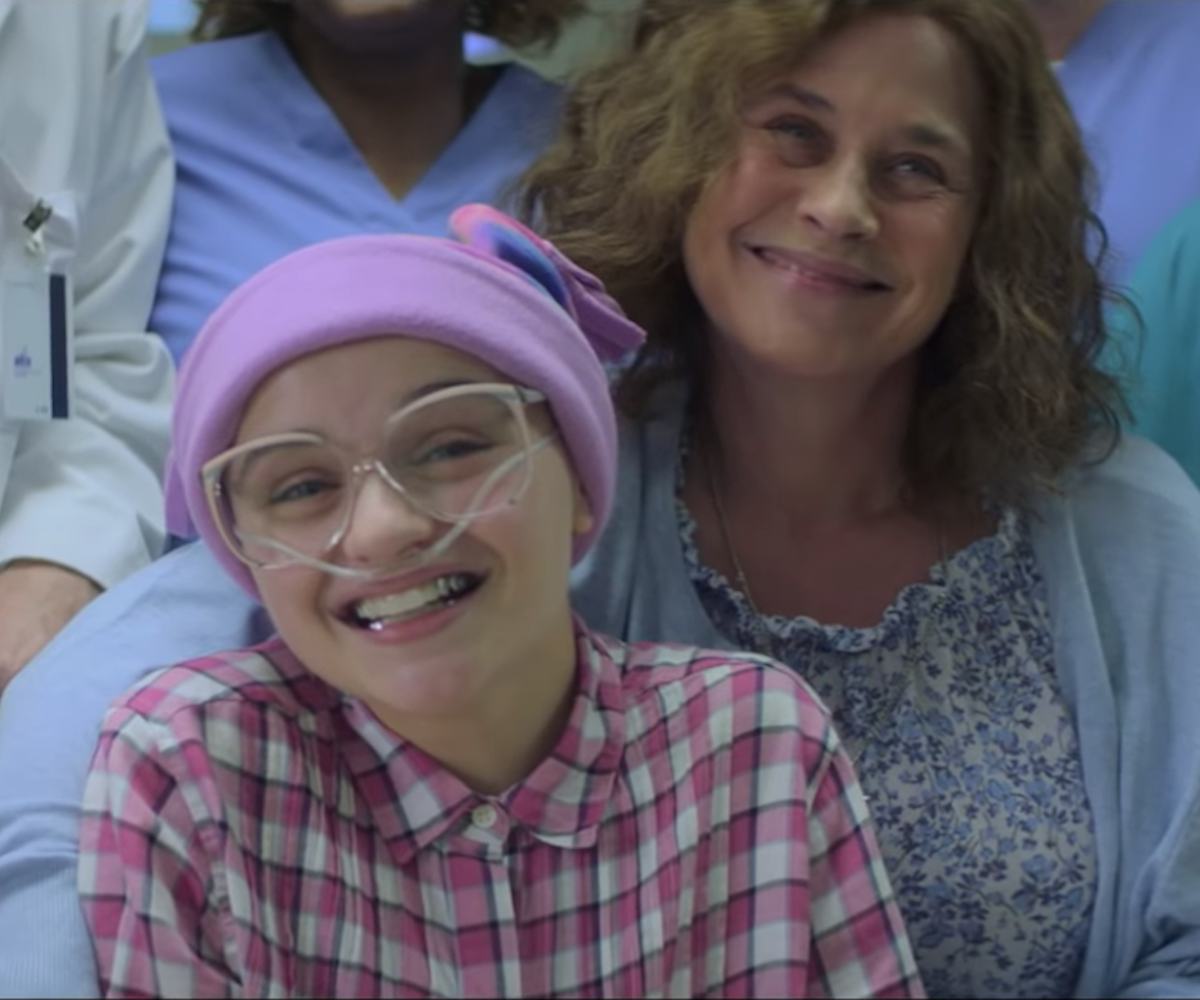 Screenshot via YouTube
Joey King Realizes Her Sickness Is A Lie In Tense 'The Act' Trailer
The movie explores the toxic relationship between Gypsy and Dee Dee Blanchard
One of the most intense true crime dramas of recent years is explored in the forthcoming Hulu drama The Actstarring Joey King and Patricia Arquette as Gypsy and Dee Dee Blanchard, respectively. In the official trailer, released on Monday, we see an oxygen-tube wearing Gypsy begin to realize that her entire life may be a traumatic story concocted by her own mother.
In just two short minutes, we are introduced to the Blanchards, Gypsy's list of medical issues, along with the lack of actual medical evidence to back them up. At one point, actress Poorna Jagannathan questions whether or not a fellow doctor had verified Dee Dee's recount of Gypsy's medical history, and it isn't long before Gypsy begins to do some questioning herself. The clip shows her leaving her wheelchair at night, tip-toeing around with a laptop close at hand, and building an intense relationship with a young man online. The trailer closes yet again with Gypsy in an orange jumpsuit being asked in court how she pleads. It's clear that Gypsy's new grasp on reality, and the lies she's been fed, has hit her fast and hard.
Watch the trailer for The Act ahead of its March 20 premiere on Hulu, below.