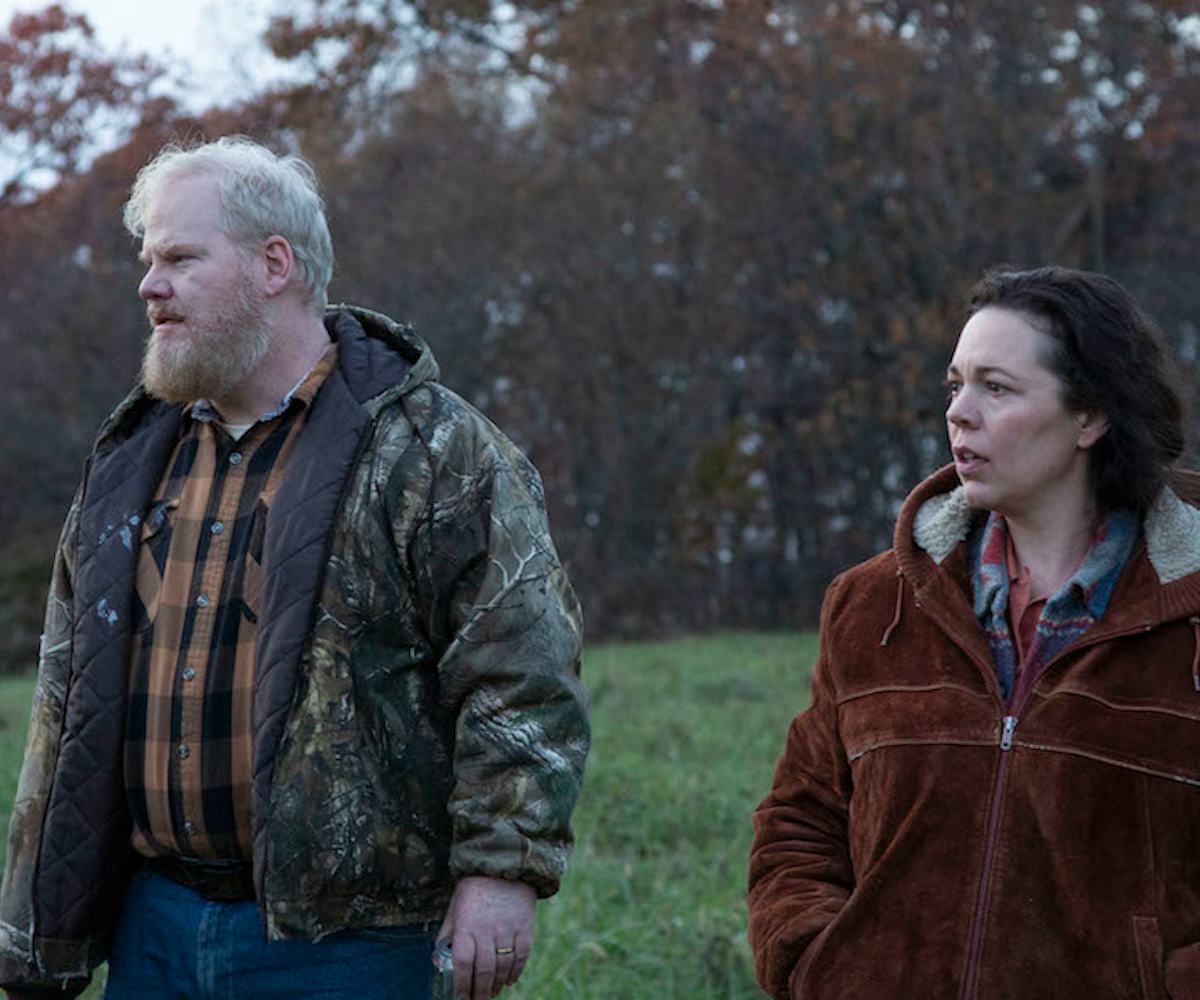 Olivia Colman Is A Devout Follower Of A Snake-Handling Church In 'Them That Follow' Trailer
The Favouritequeen Olivia Colman is set to star in what looks to be the scariest movie of the summer. Nothing makes me more frightened than snakes... and an overly-zealous group of church-goers.
"Deep in Appalachia, Pastor Lemuel Childs (Walton Goggins) presides over an isolated community of serpent handlers, an obscure sect of Pentecostals who willingly take up venomous snakes to prove themselves before God," 1091, the company behind the film, shares in a press release. "As his devoted daughter, Mara (Alice Englert) prepares for her wedding day, under the watchful eye of Hope Slaughter (Academy Award Winner Olivia Colman), a dangerous secret is unearthed and she is forced to confront the deadly tradition of her father's church."
In the trailer, we see Mara conflicted between choosing her devout husband-to-be (Lewis Pullman), who her dad expects her to marry, and her secret sweetheart and Hope's son Augie (Thomas Mann), who has doubts about the community they live in. "We're never gonna make any sense," Mara tells Augie in the trailer. "You're the only thing that makes any sense in this place!" Augie cries out in response.
Before taking a drag of her cigarette, Hope tells Mara ominously, "When the devil creeps in, you need someone to see the truth even when you don't." It seems the only solution, per her church, is a snake-filled exorcism, in which deadly snakes are used to "purify" and "cleanse" the sinners. The clip ends with a snake coiling tightly around Mara's neck.
Booksmart's Kaitlyn Dever plays Mara's only friend and true confidant, and Jim Gaffigan is Hope's husband. Watch the trailer, below, ahead of Them That Follow's August theatrical release.