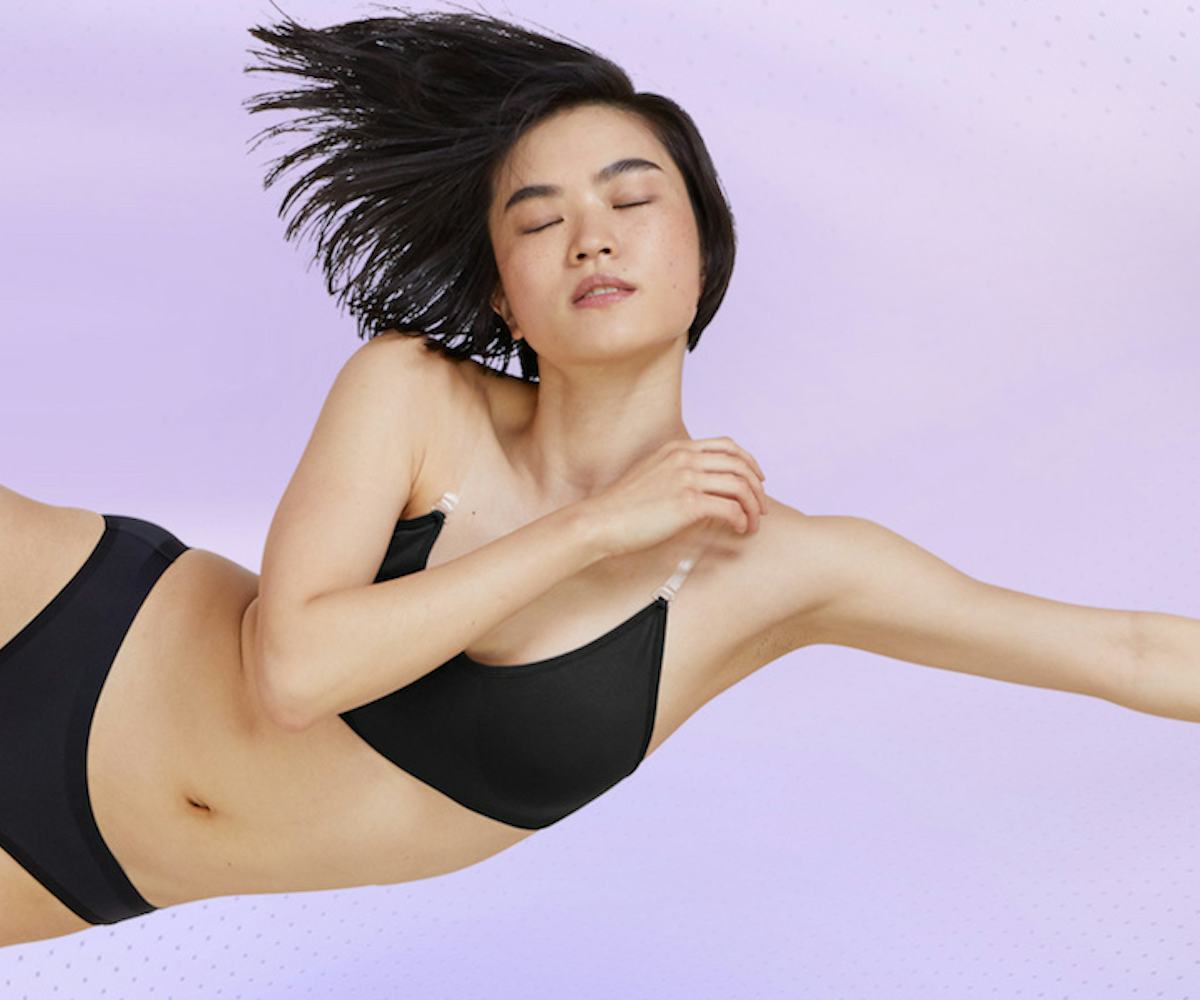 Photo Courtesy of Thinx
Thinx Launches Period Underwear That Dries In Half The Time
For period-havers on the go
For people who just don't have time to wait for the next load of laundry to wear their Thinx again, the company known for the period-proof underwear has you covered yet again. Today, Thinx launches Thinx Air: a lighter-weight option that claims to work just as well as your regular Thinx, but will dry in half the time.
Maria Molland, Thinx CEO, shared in a press release, "By combining our state of the art period-proof technology with a lightweight, micromesh fabric that has a wicking component, we were able to create a new line that dries twice as fast as regular THINX." She shares that you can hand-wash and hang Thinx Air up to dry, convenient for when "you're at the gym or on the go."
Thinx Air is available to shop in two colors, black and ocean blue, and in two styles, hip-hugger and bikini, and will retail for $34. As someone who just bled throughout the beginning of their vacation, I *really* could have done without having to wait to find a washing machine to be able to clean my Thinx.
Peek below to see the details on the new micromesh fabric and head over to Thinx to buy.
NYLON uses affiliate links and may earn a commission if you purchase something through those links, but every product chosen is selected independently.