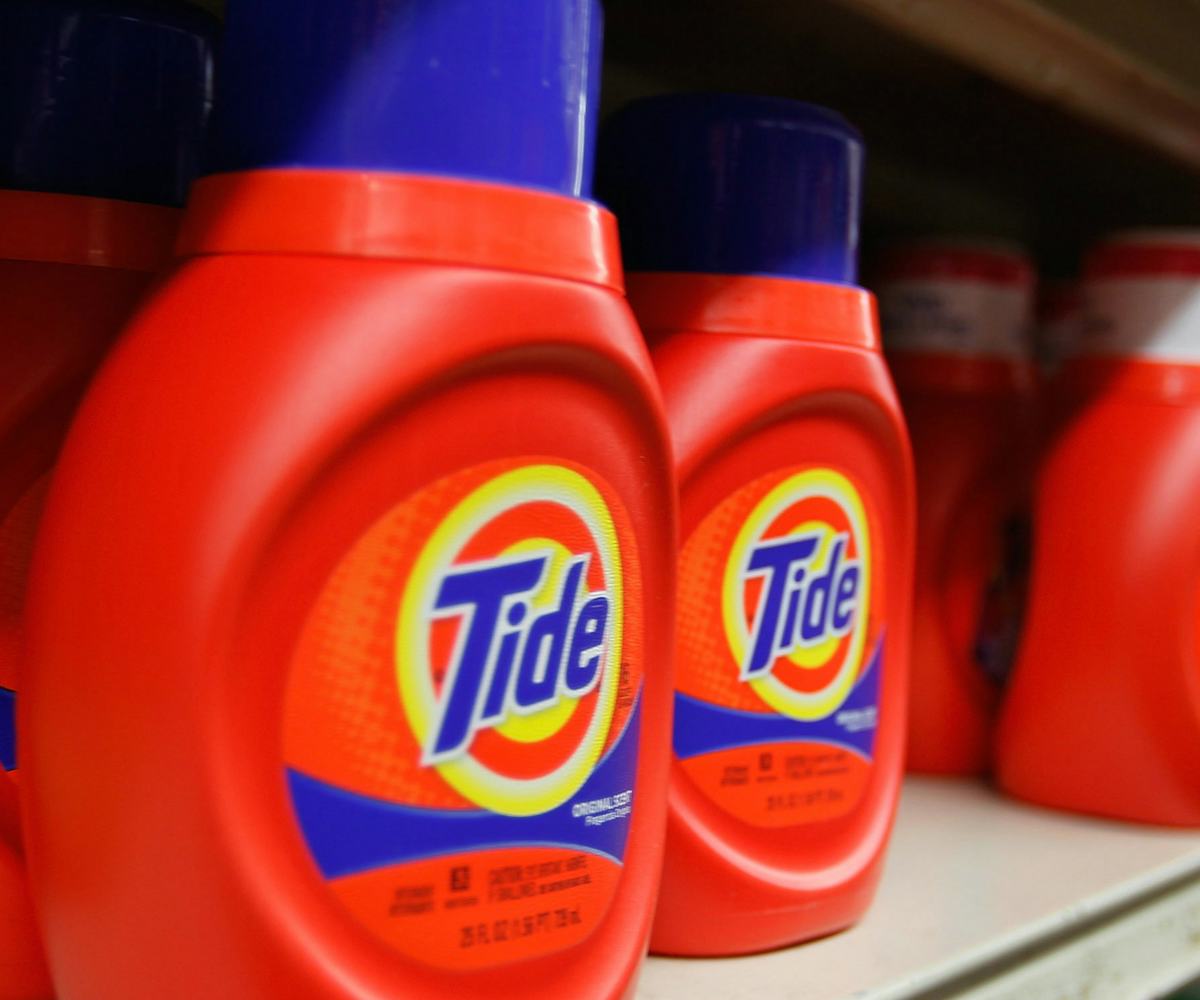 Photo by Joe Raedle/Getty Images
Tide Redesign Resembles Boxed Wine
Looks even tastier than the pods, TBH
In an effort to become more eco-friendly, Procter & Gamble has revealed a redesign of Tide bottles that cuts down on its original plastic usage by 60 percent. The only problem is, the new packaging looks exactly like boxed wine.
Twitter users have been all over the original announcement, replying to a tweet by CNN Business with photos of boxed wine and a general excitement to pour out shots.
ICYMI, back in January, kids and teens were making themselves ill by eating Tide Pods. There's no known root to why, all of a sudden, everyone agreed that these soap pods looked tasty, but with all the memery that ensued there was no stopping it until Tide had to make a PSA and packaging change to try and get teens to take the soap out of their mouths.
One Twitter user pointed out that, months ago, College Humor joked Procter & Gamble would make a few more delicious-looking mistakes.
Given the company's history, you'd think making packages resembling something edible would be the last thing it'd want to do. But alas, here we are, with detergent on tap.