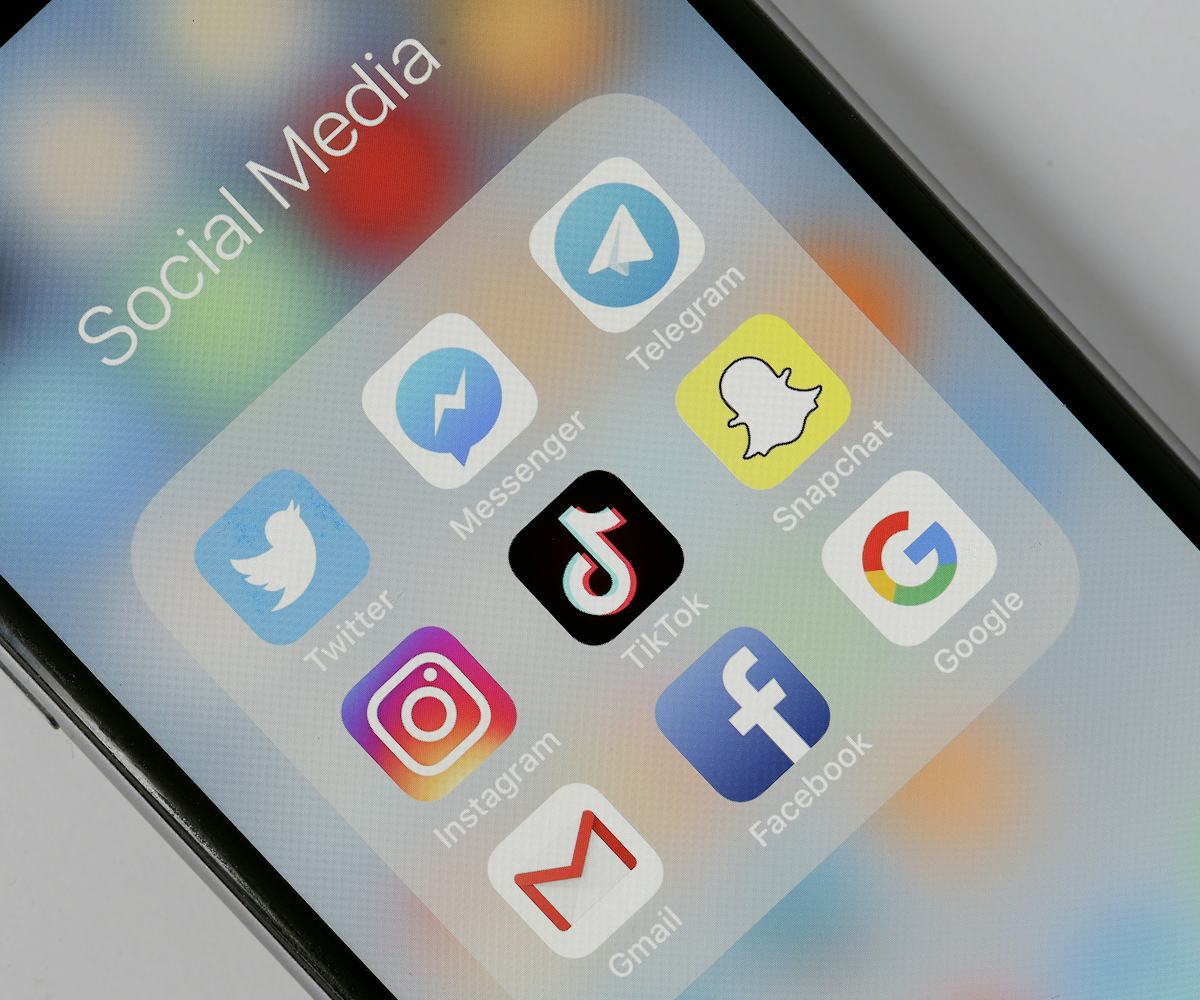 Photo by Chesnot/Getty Images
TikTok Under Fire For Reportedly Hiding Posts By "Ugly" And Poor Users
Moderators were instructed to suppress content from users that didn't speak to its aim for aspiration, a new report shows
According to internal documents obtained by The Intercept, the creators of TikTok had its moderators suppress posts by users deemed too ugly, poor, or disabled. The same documents also went on to reveal that the video-sharing app's moderators were told to censor political speech in TikTok live streams, frequently banning users who spoke against "national honor" or "state organs such as police" from the platform indefinitely.
The Chinese video-sharing platform — owned by ByteDance, a Beijing-based company that owns and operates a number of popular social apps and sites — reportedly relayed these and a number of other "flaws" to internal moderators for flagging, which could lead to users video's being suppressed, or barred from the app's "For You" section, the default homepage where posts are populated and promoted to a massive audience.
In a statement, a TikTok spokesperson shared that "most of" the guidelines reviewed by The Intercept "are either no longer in use, or in some cases appear to never have been in place."
The Intercept reports that these leaked documents show that moderators were directed to hide videos if they were to show "rural poverty, slums, beet bellies, and crooked smiles." One line in the document goes as far as to flag uploads for cracked walls and "disreputable decorations." The leaked documents appear to go on to display the company's worst worries that content shared by users it deems unattractive, poor, or to be living with a disability could affect its user retention and growth rates — going against its aim for aspiration. "If the character's appearance or the shooting environment is not good, the video will be much less attractive, not worthing [sic] to be recommended to new users," one document stated. It continued, noting that impoverished environments are, "not that suitable for new users for being less fancy or appealing."
According to sources obtained by The Intercept, these policies were in use through at least late 2019, and the livestream policy document was created in 2019. In November 2019, the app removed a viral makeup video in which the user hid messages about Chinese treatment of Muslims, suggesting viewers look further into the actions of the Chinese government. Due to swift backlash of the censorship, TikTok later restored the video, noting that it had only been taken down because of a "human moderation error."
The controversy over the video, and these newly leaked documents, come after the app's owner, ByteDance, faced an inquiry by the U.S. national security panel over its handling of personal data on the Gen-Z-driven platform.
See the full report at The Intercept.