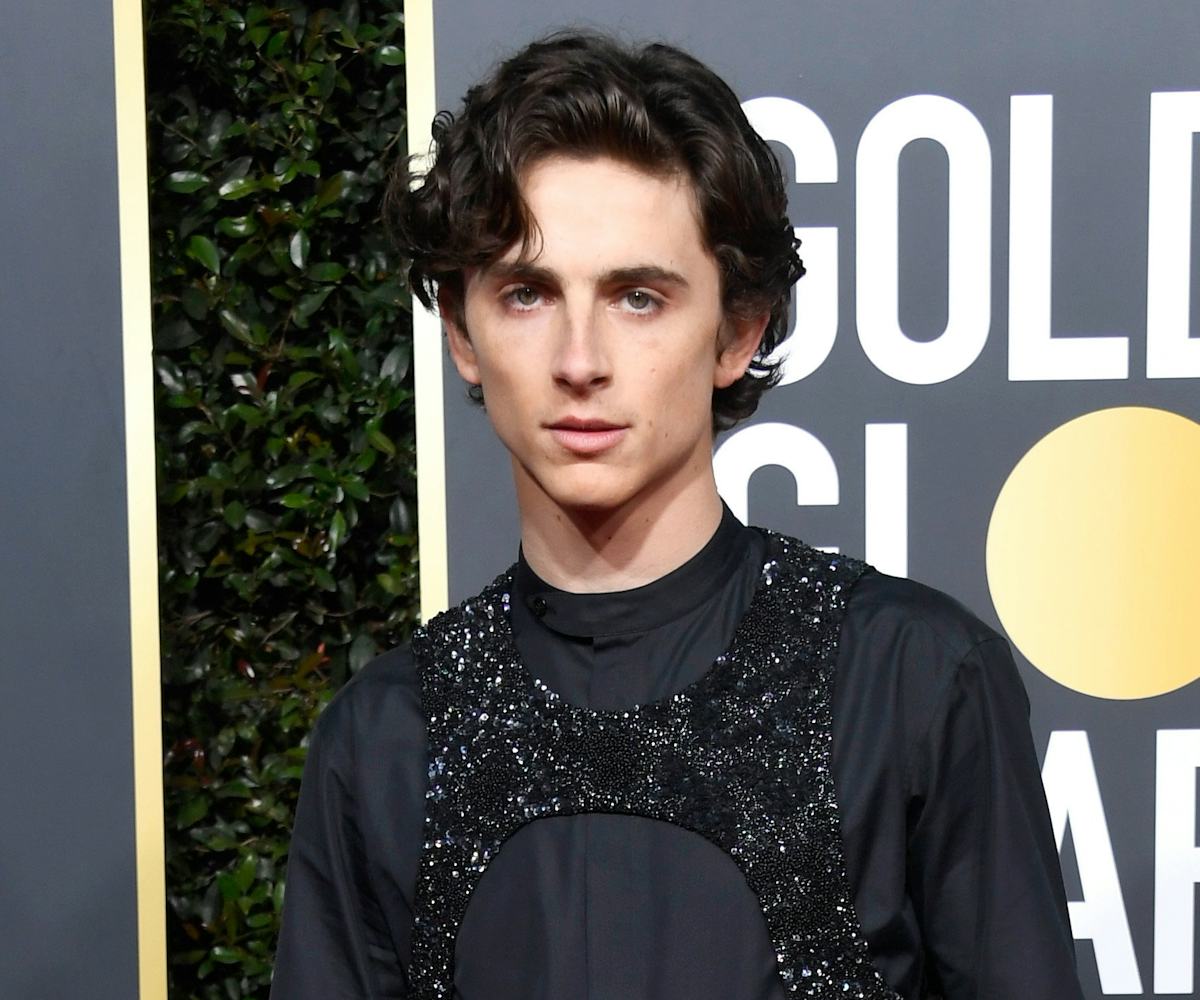 Photo by Frazer Harrison/Getty Images
Timothée Chalamet Didn't Realize He Was Wearing A Harness At The Golden Globes
Thinks BDSM is called "Sex Dungeon Culture"
Timothée Chalamet addressed the harness he wore at this year's Golden Globes, which we're still living for, and revealed that he didn't actually know its kinky connotation.
In an interview on The Ellen Show, host Ellen DeGeneres commented on Chalamet's sense of style, telling him, "I love the way you dress. Every time you have such great style." She then brought up his Golden Globes look and the harness itself, which was designed by Virgil Abloh for Louis Vuitton.
The actor jumped to clarify that he didn't know that it was a harness: "I thought it was a bib, they told me it was a bib!" He then seemed to become embarrassed talking about the sexual meaning of the piece, which he apparently learned about from a friend. "I had a friend send me a thing, that uh, like, 'sex dungeon culture' is a thing, where you wear harnesses?" he said.
The rest of his words are jumbled, save for his assuring the audience that it "wasn't my intention" to wear a soft-core BDSM accessory to the Globes. We, on the other hand, are so glad he did.
Watch the full interview, below.