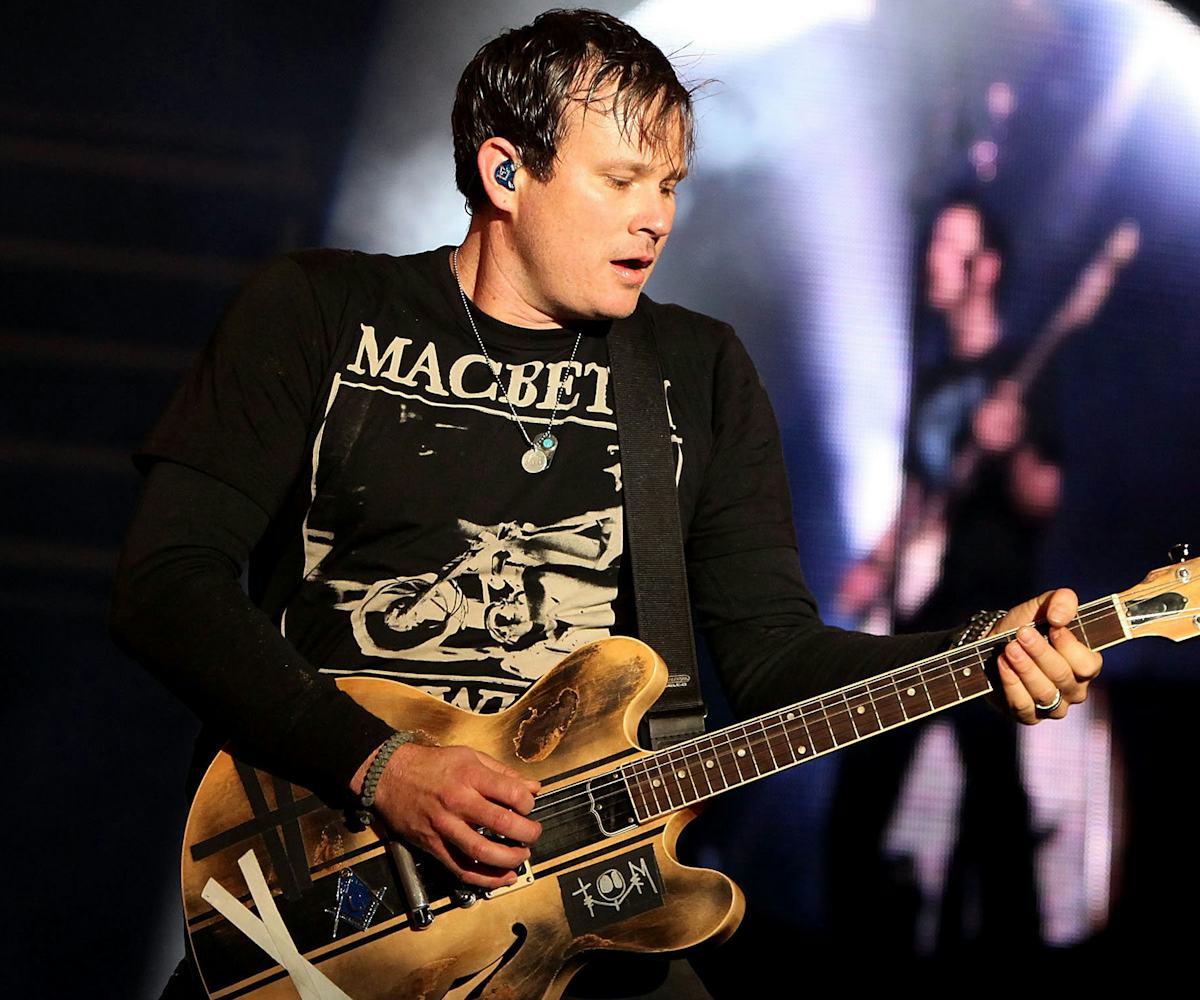 Photo by Simone Joyner/Getty Images
Tom Delonge Is Bringing His Paranormal Interests To TV
He's hoping to create a 'science fiction Disney'
Former Blink-182 co-frontman Tom Delonge is bringing his enthusiasm about aliens and paranormal activities to television. According to Variety, his graphic novel Strange Timesis being turned into a television series by TBS.
Strange Times started as an interactive website where people shared "weird, paranormal stories—a lot with credible evidence," Delonge explains, which helped to inspire the book. On the show's goals, he tells Variety, "We hope to create something that could be described as sort of a 'science fiction Disney,' where our entertainment franchises are worlds that are inspired and informed by our own next-generation science division."
When asked if he thinks the project could evolve into a franchise, Delonge says "absolutely," and explains that part of the reason he started his company, To The Stars Academy of Arts and Science "was to be able to build dynamic and rich worlds for everyone—whether you're visual and prefer graphic novels and film or an avid reader who likes to pore over every detail and imagine the world on your own."
Disappointingly, when asked what the show's ideal theme song would be, Delonge names "Suburban Home" by the Descendents, and not Blink's Enema of the State track "Aliens Exist," which feels like a missed opportunity. He sings on the track: "What if people knew that these were real?" referring to his extraterrestrial beliefs. "I know the CIA would say/ What you hear is all hearsay/ Wish someone would tell me what was right."
There's no word just yet on when the series will hit TBS.