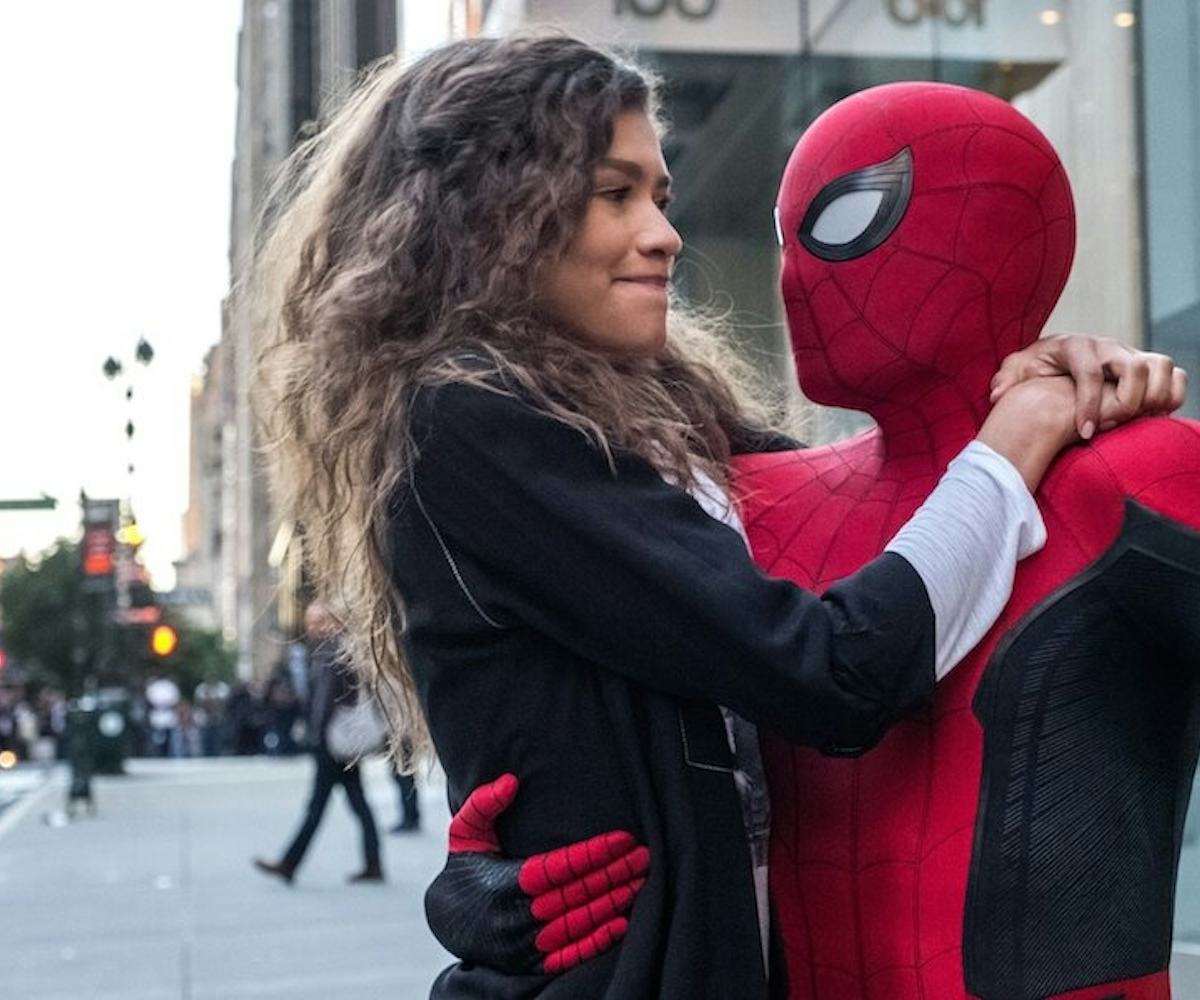 Photo by JoJo Whilden
Here's Why So Many Actual Adults Are Getting Upset About Spider-Man
The MCU has a lot of explaining to do
Disney and Sony have split again, and it's shaking up the Marvel Cinematic Universe, which is going to have to say goodbye to Tom Holland's Spider-Man. While this doesn't necessarily mean we'll never see Holland's Spider-Man again, it does mean we'll never see him in action alongside the Avengers, nor probably hear him even speak their names again. We guess this means Gwyneth Paltrow will definitely never learn Holland's name.
Anyway, the decision to split came after Disney and Sony were unable to agree upon new financial terms for their partnership. Disney wanted a 50/50 co-financing arrangement, per a new report by Deadline, but Sony did not want to give up so much of its biggest franchise. As a result of the stalemate-turned-split, the Holland-starring Spider-Man franchise lost its producer, Marvel Studios president Kevin Feige. According to Deadline's sources, there are still two new Spidey films in the works at Sony already, but with the loss of its usual producer and no contract signed by director Jon Watts, the films could be on shaky ground.
Though Holland will never create heart-wrenching meme-y moments alongside the Avengers again, Spider-Man being entirely owned by Sony does open up a few new possibilities. Per The Hollywood Reporter,Holland could be introduced to other Sony franchises, including Tom Hardy's Venom and Jared Leto's Morbius. So, there's that.
The MCU will have a lot of explaining to do, though, as it has just lost one of its biggest characters. Avengers: Endgameliterally centered around avenging the death of Peter Parker (and, well, the rest of the 50 percent of the earth that disintegrated when Thanos snapped), so leaving the split unmentioned in future MCU movies is impossible. The fans won't have it! Hopefully, when both Sony and Disney realize exactly what they're losing, they'll eventually reach an agreement so neither has to figure out just how to survive without the other. If the fan pressure to reunite isn't enough, Jeremy Renner is already campaigning to bring Spidey back into the MCU.