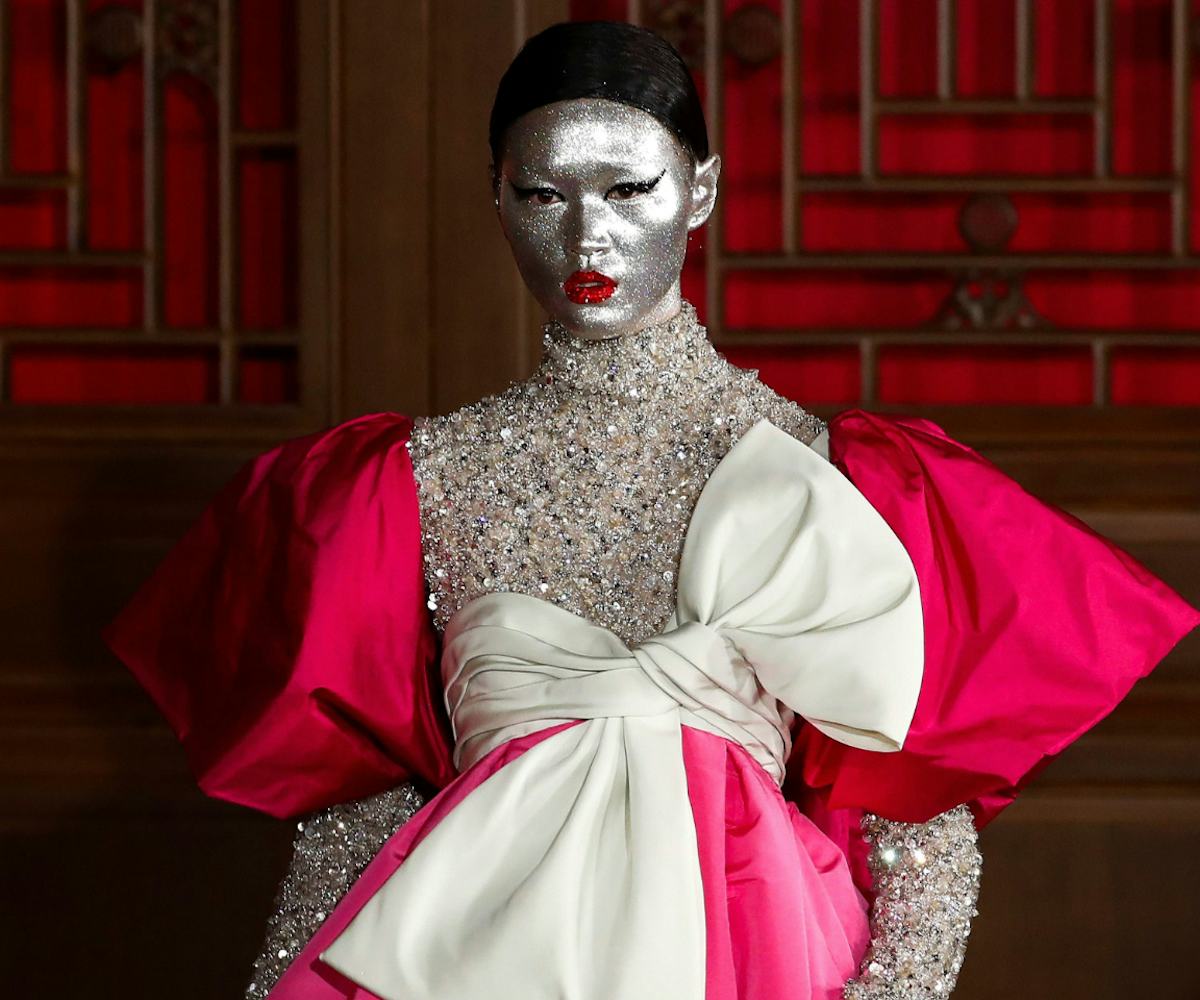 Photo by Andy Wong/AP/Shutterstock
Pat McGrath Covered Models In Glitter At Valentino Couture
This goes way beyond "Euphoria" eyes
Leave it to Pat McGrath to take her penchant for a sparkling beauty look to its utmost peak level. On Thursday, Valentino presented an haute couture runway show, titled "Daydream," in Beijing and Pierpaolo Piccioli's go-to makeup artist covered models in glitter. And we're not talking about a cheeky attempt at "Euphoria" eyes: McGrath doused her subjects' entire faces in shimmery, shiny pigment.
Taking inspiration from the idea of a "silver screen siren" quite literally, McGrath turned to her own Pat McGrath Labs arsenal to execute the ultra-statement look. She picked up a Metamorphosis 005 Kit in silver (which is, sadly, currently sold out) to layer onto some of the models' faces and Perma Precision Liquid Eyeliner in black to create an extra-winged cateye. Finally, she finished it all off with a red lip from her MatteTrance Lipstick line in Elson and studded it with matching gems. It's too bad Halloween already passed for us to give this beauty look a try, but then again, there's always next year—or this weekend if you're daring enough.
For those interested in a more subtle glitter look, McGrath has you covered, too. Some models were given a bold red lip with some sparkling crystals that shined on its very own.
See more of the Valentino beauty looks, below.