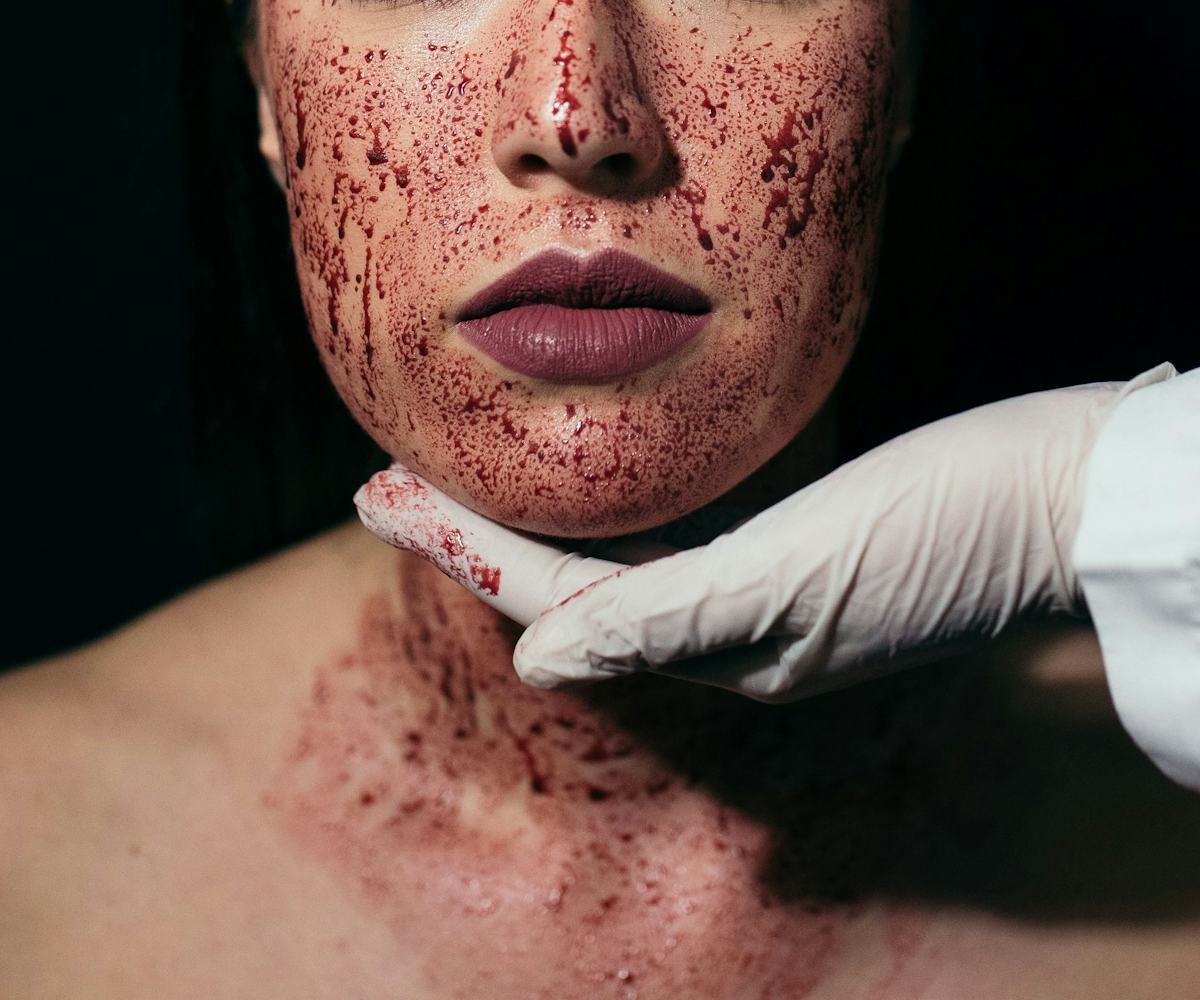 Two People Contracted HIV After Receiving Vampire Facials
The spa where they received these treatments has shut down
Two customers have been diagnosed with HIV after receiving the seemingly useless (but Insta-worthy?) vampire facials from the same spa. The gory procedure was popularized in 2013 when Kim Kardashian posted a bloody-faced selfie after receiving the service.
According to the New Mexico Department of Health, the two customers have the same strain of the virus, which increases the likelihood that they contracted it as a result of the same service. The spa responsible is the VIP Spa in Albuquerque, New Mexico, which closed down in September of last year when an inspection saw "problems with the handling of needles."
Last year, the New Mexico Department of Health advised anyone who received any injection-related service, including the vampire facial, at the VIP Spa get tested for HIV, hepatitis B, and hepatitis C. According to Kathy Kunkel, the New Mexico DOH cabinet secretary, over 100 customers who received injection services have been tested, and she stressed the importance of remaining untested customers to do so immediately. "Testing is important for everyone as there are effective treatments for HIV and many hepatitis infections," she said in a statement.