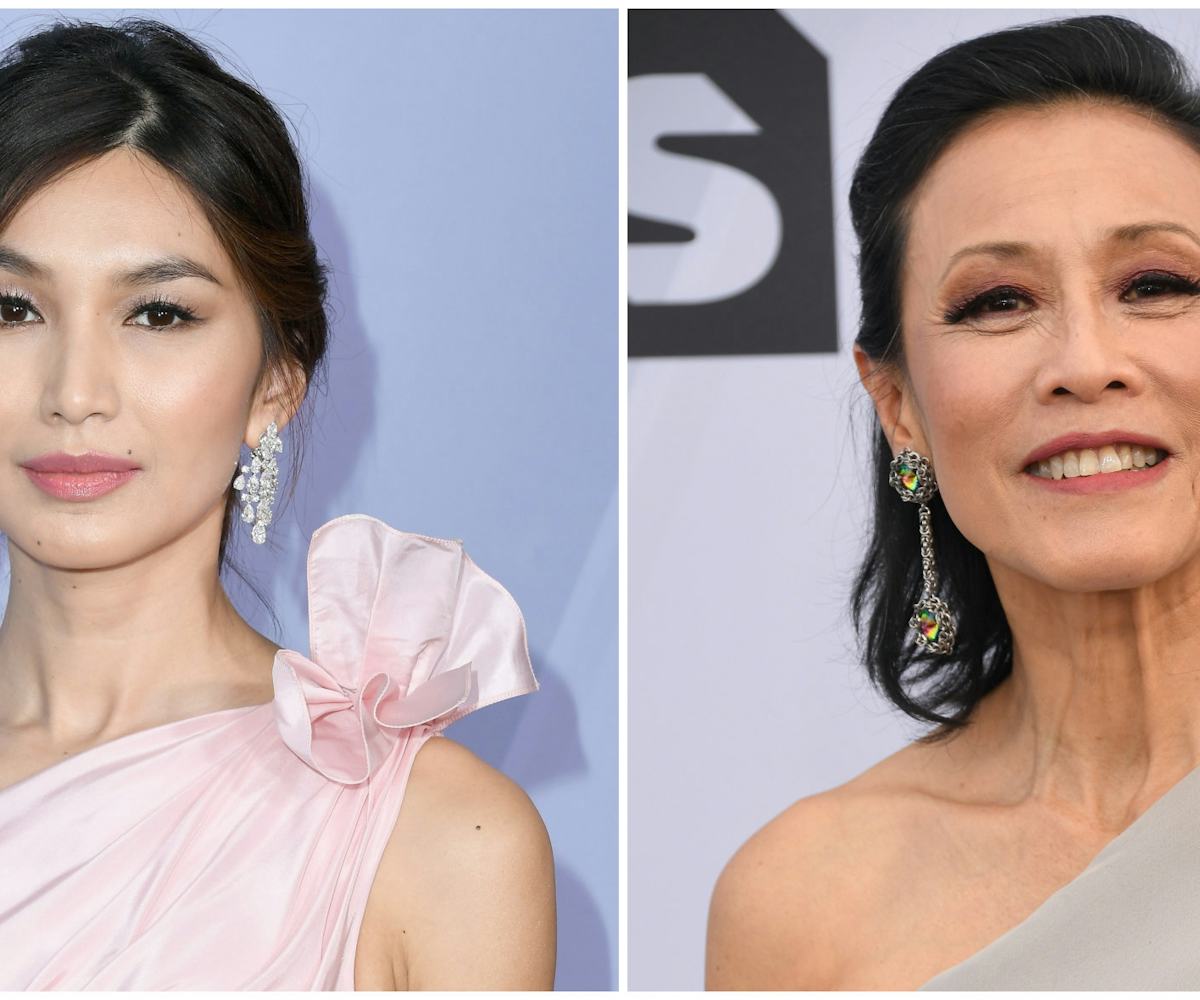 Photos by Jon Kopaloff/Getty Images and Frazer Harrison/Getty Images
'Vogue' Misidentified Two 'Crazy Rich Asians' Stars In SAG Awards Coverage
This is the second time the magazine misidentified people of color this month
In what is looking to be an unfortunate trend for the publication, Vogue misidentified two people of color in its SAG Awards coverage last night. Crazy Rich Asians stars Tan Kheng Hua and Gemma Chan were identified as completely different people in red carpet roundups.
Fashion watchdog Diet Prada caught the errors, posting them to Instagram stories as they were happening. First, a photo of Hua was captioned with the name Michelle Yeoh, then Chan was misidentified as Liv Lo.
The account posted the photo of Hua alongside Vogue's apology for misidentifying Noor Tagouri for Noor Bukhari in its February 2019 print issue. The post calls out a specific part of the apology, which reads, "We also understand that there is a larger issue of misidentification in the media—especially among nonwhite subjects. We will try to be more thoughtful and careful in our work going forward..." Diet Prada also noted that Vogue had "written multiple articles about [Chan's] red carpet style."
Though the photos were fixed, it's problematic that this is continuing to happen, especially from a publication which was just called out for misidentification.