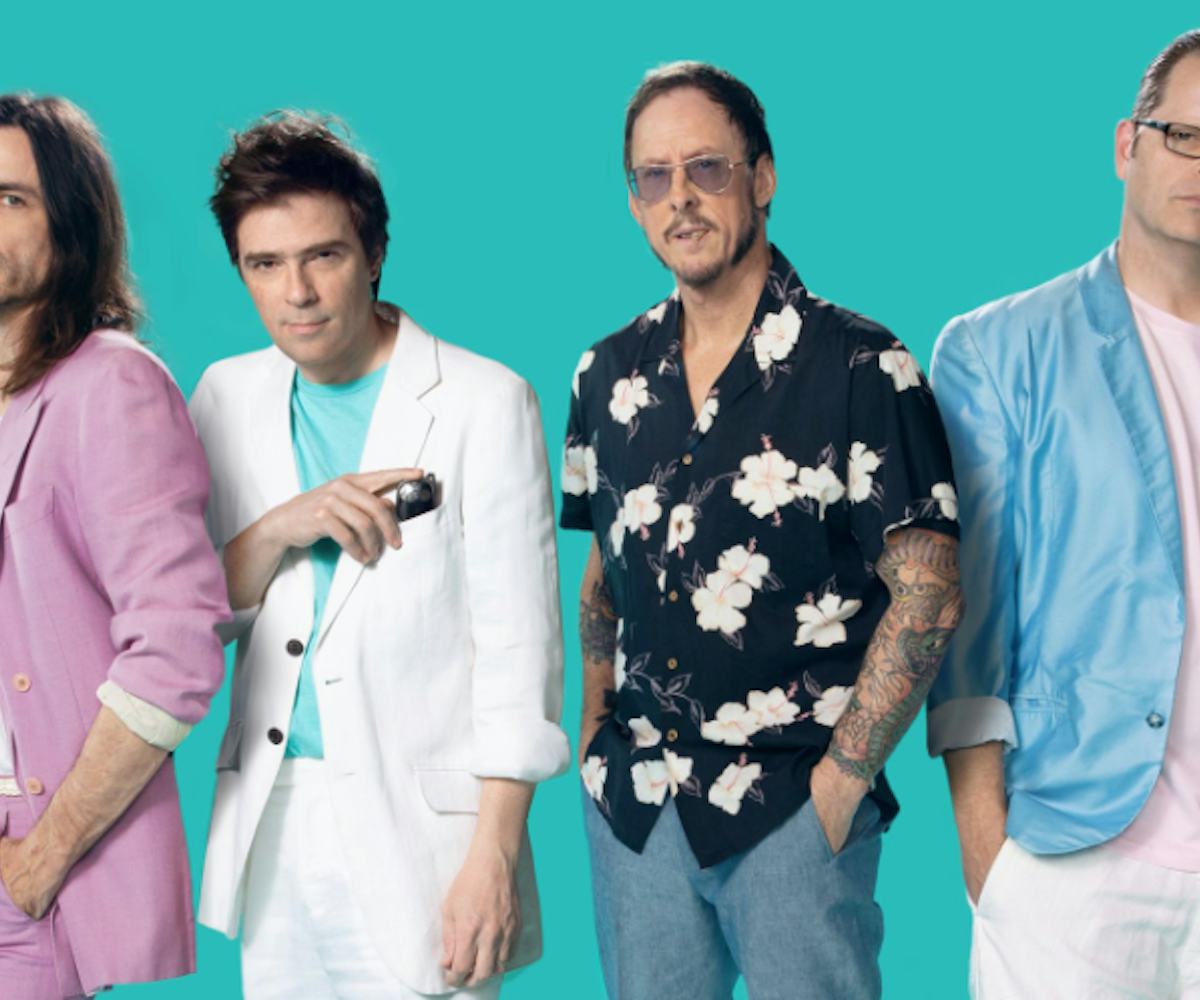 Weezer Covers "No Scrubs" And "Billie Jean" On Surprise Album
Because "Africa" wasn't enough
Weezer surprised fans with an album drop this Thursday, expanding their cover of Toto's "Africa" into an entire record of throwback covers. Not limited by genre, Weezer revisited songs from the '60s through the '90s, including Michael Jackson's "Billie Jean," Ben E. King's "Stand By Me," and a-ha's "Take On Me."
If you're confused as to why they did this—and why they chose the assortment of songs they did—frontman Rivers Cuomo and guitarist Brian Bell chatted with Apple Music and produced a short blurb for each track. One particular highlight includes Cuomo revealing the "Happy Together" cover was meant for Spike Jonze's Adaptation but that "he didn't like our version." Ha.
Weezer didn't exactly breathe any sort of new life into the songs, but it's an interesting choice nonetheless. Some songs sound more natural to be adapted by the band, such as Tears for Fears' "Everybody Wants To Rule the World" and Eurythmics' "Sweet Dreams (Are Made of This)," which Cuomo asserts "are from the same lineage as Weezer." Others, like a take on Black Sabbath's "Paranoid"... not so much.
When approaching TLC's "No Scrubs," Cuomo tells Apple Music, "I was trying to decide which gender perspective to sing it from then I saw this tweet that said, 'If you're a guy covering a song by a girl, you gotta keep the pronouns. For those three minutes you're gay.' So I was like, 'Cool, let's try this.'" I'll let you be the judge of how that panned out, but I commend him for not altering the song.
Read the full album notes here, and listen to the entire Weezer (Teal Album), below.