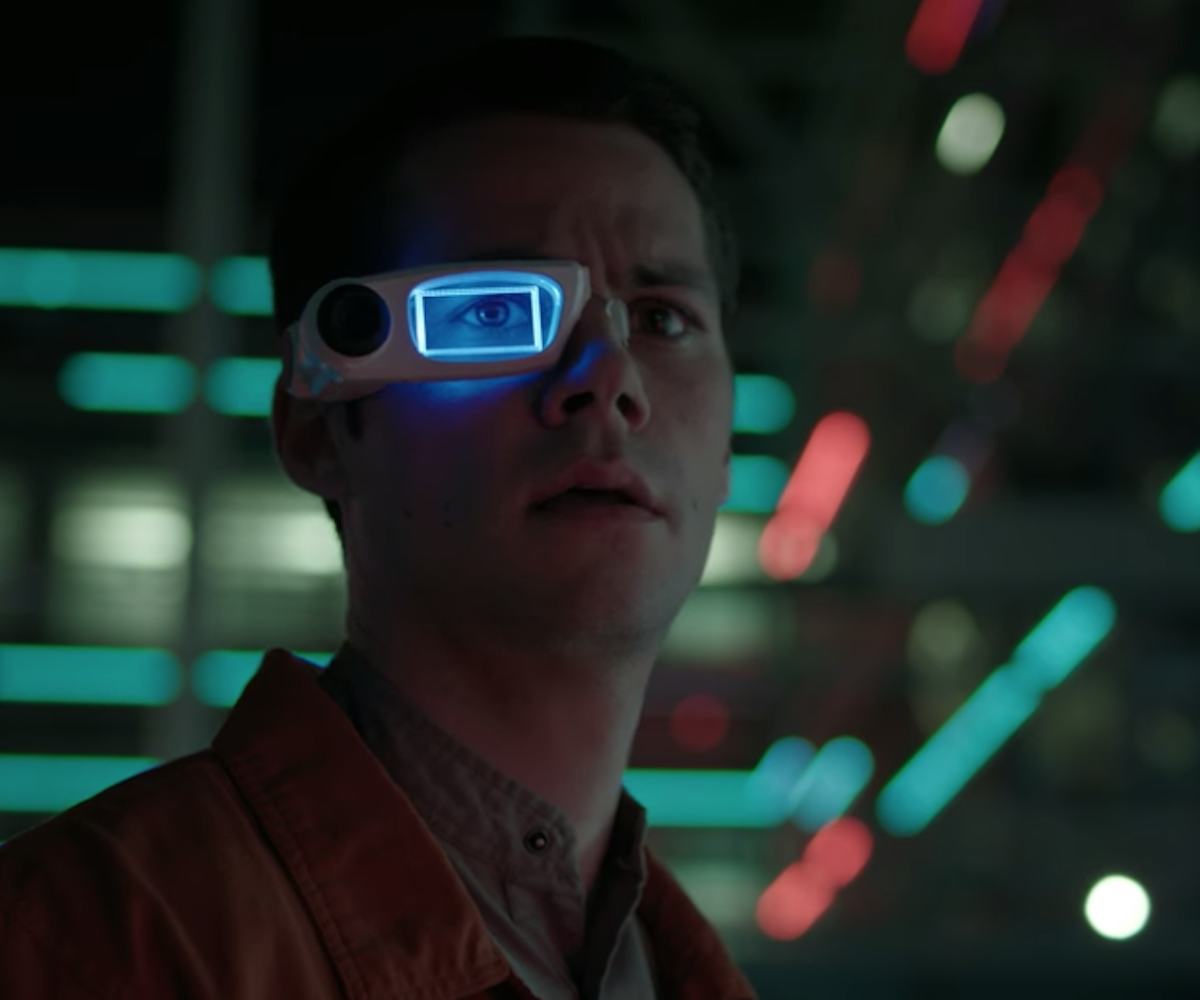 Photo via YouTube Originals/YouTube
Sex Is Obsolete In Jordan Peele's Dystopian Series 'Weird City'
It stars Dylan O'Brien, Awkwafina, Rosario Dawson, Gillian Jacobs, Michael Cera, and more
Jordan Peele's forthcoming YouTube Originals series, Weird City, just dropped its first trailer, and the star-studded show looks like it will be a more satirical version of Black Mirror. Finally, a dystopian nightmare we can maybe laugh at.
Weird City is an anthology series that will, according to the official synopsis, tackle a topic that "pertains to present day life in America and the world" in each episode, such as "social media addiction, online dating, [and] fitness obsession." It's set in the "not-too-distant future," in the city of, you guessed it, Weird, and, in this world, your romantic partner is decided by an algorithm and sex is rendered obsolete.
In this world, the middle class has disappeared and the city is divided into two different sections: Above the Line, occupied by the Haves, and Below the Line, occupied by the Have Nots. The trailer shows a group of Haves traveling Below the Line and having trouble understanding things like laundromats (I wish this was my reality). Each of the six episodes will focus on a different group of characters, with the town's mad scientist ruler Dr. Negari (LeVar Burton) tying the stories together.
Jordan Peele and former Key & Peele writer Charlie Sanders wrote the show, which will star Dylan O'Brien, Michael Cera, Awkwafina, Rosario Dawson, Gillian Jacobs, and Mark Hamill, among others. It will be released to YouTube Premium on February 13. Watch the first trailer, below.