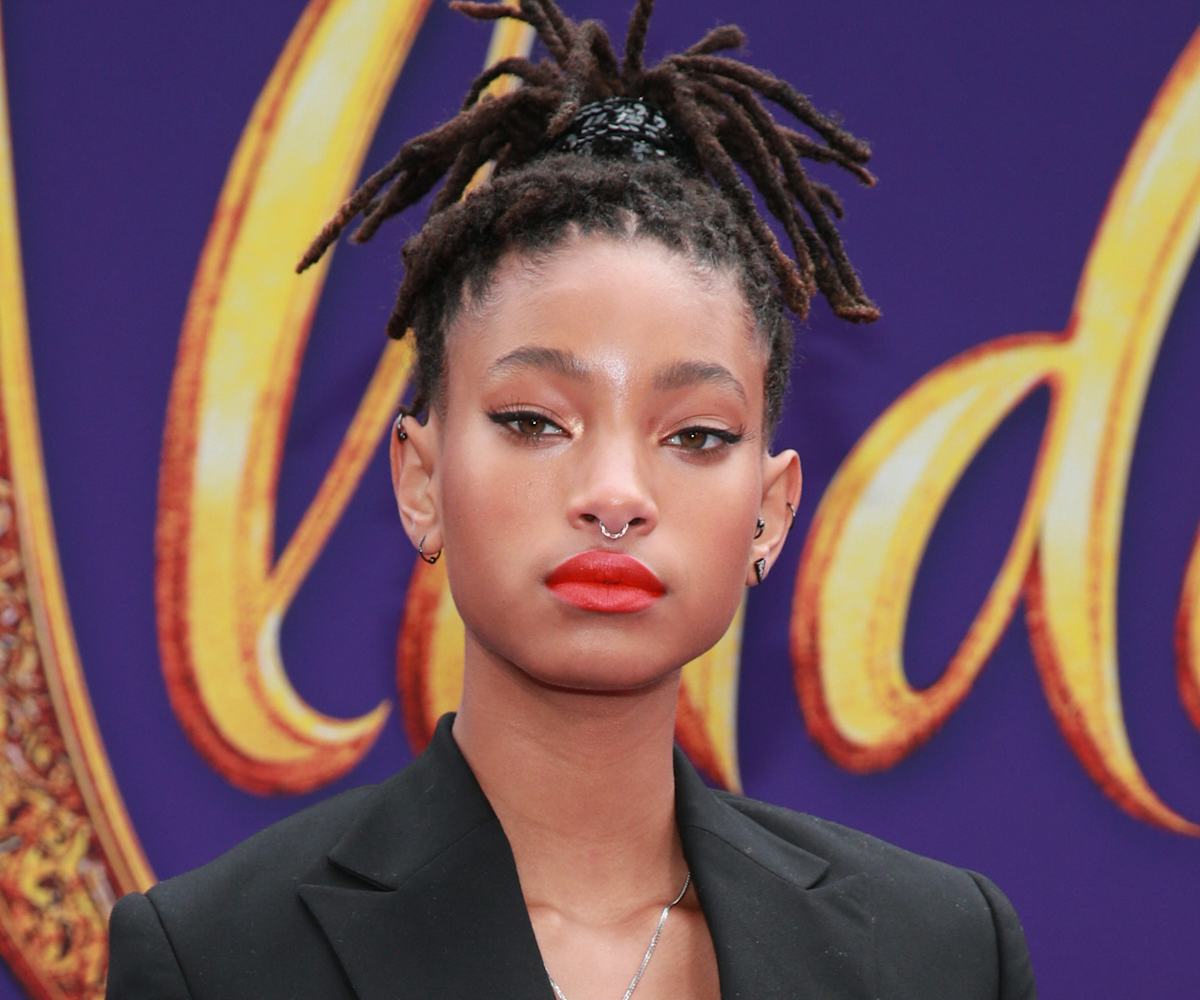 Photo by Rich Fury/Getty Images
Willow Smith Wants To Teach Us About Polyamory
After becoming "curious" about the topic herself
In an interview with Jimmy Kimmel, Jada Pinkett Smith revealed that the next big topic she'll be tackling on her Facebook series Red Table Talk will be polyamory. Even more, she noted that her daughter and co-host Willow Smith was the brains behind the episode.
Pinkett Smith said that Willow was the one who cast the interviewees for the episode. "It's a throuple that Willow was actually following on Instagram. That's how it all came to be," she told Kimmel. "She became very curious about this whole polyamory thing." She didn't give more specifics about the episode.
When it comes to whether Willow identifies as polyamorous, her mother couldn't say. "Possibly," she told Kimmel when he asked the question. "I don't know. Listen, she's 18 who the heck knows what's going to go down." Willow did herself reveal in a previous episode that she doesn't think that monogamy "would not work" for her.
Smith no doubt knows that the topic of polyamory is one that some are hesitant to learn about, so props to her and her mother for using their platform to raise awareness about it.