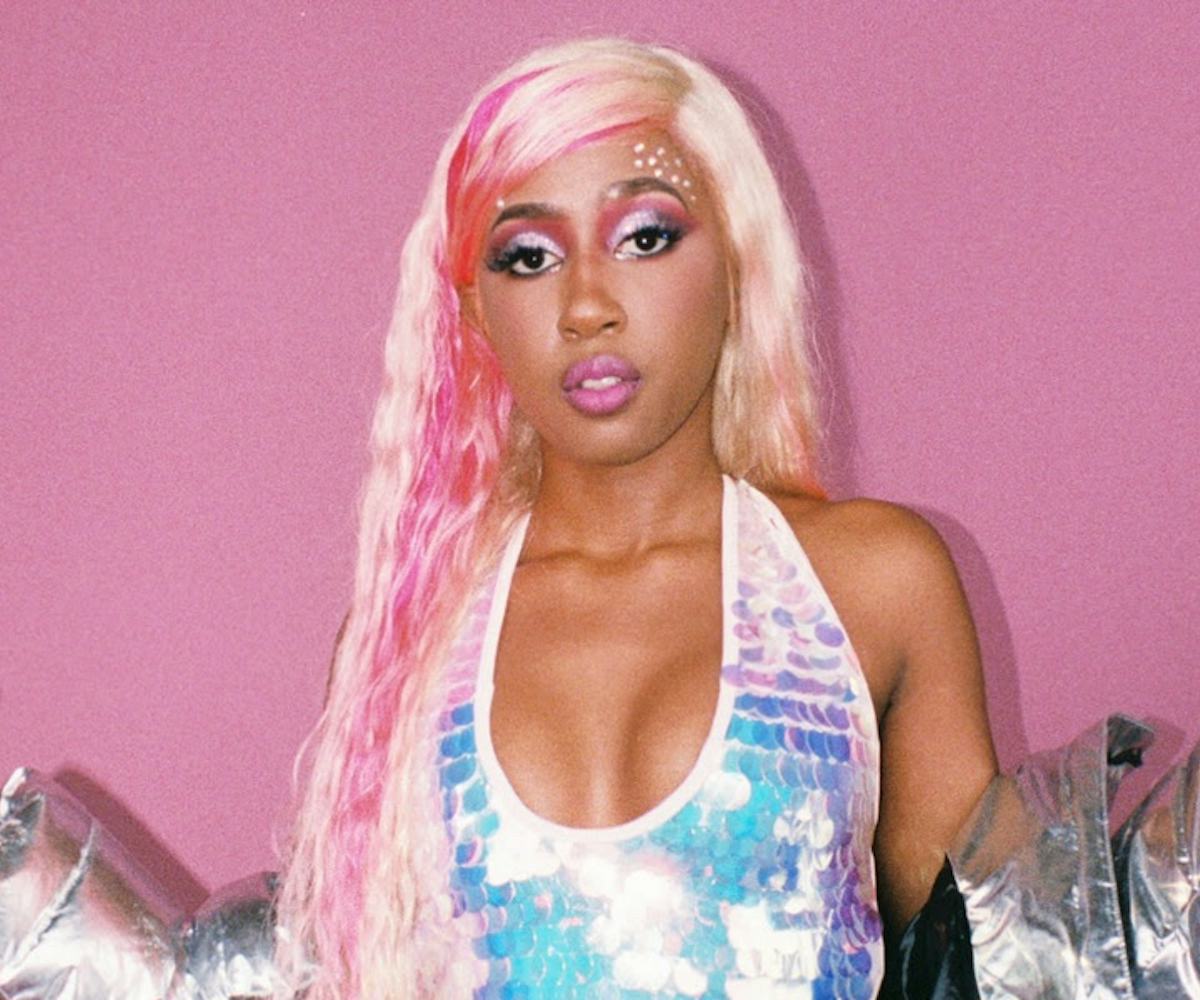 Yung Baby Tate Wants To Introduce Her "Wild" Side
Her new album is all about bringing women together
Yung Baby Tate is pulling together the ultimate crew with her forthcoming album Girls and, today, she introduces us to her "Wild Girl," premiering the single exclusively via NYLON.
On Girls, Tate expands on the idea of womanhood. "I wanted to capture the beauty of a multidimensional woman and show that in one girl, there is every girl. My goal with this movement is to let women know that when we join forces, we are so powerful and there's nothing we can't do." Tate embodies the role of the strict dance captain whose team is trying to pull off the ultimate routine. We're introduced to the physical manifestations of every girl, who share a name with every song off of her album—"Lover Girl," "Pretty Girl," and so on—as they arrive to practice. "Forming this team was the perfect representation," Tate added, "plus, I've always wanted to be on the dance team for the band but never could since I went to a performing arts school with no sports."
As she curated the women she wanted to represent on her album, she wondered what one-word descriptor she'd give herself: "Anyone who knows me well enough can definitely say I'm a wild one at times—especially when that tequila hits." Tate says "'Wild Girl' was heavily inspired by the Girls Gone Wild DVDs. I never actually saw them, but I used to see commercials all the time as a kid along with other things I probably shouldn't have been up late enough to even catch."
The choice to tap Bbymutha to join her on "Wild Girls" was an easy decision, Tate tells us. "She's an unapologetic burst of flames, and I knew she would bring the heat to this song. I sent it to her, and she was down, so we linked in Atlanta, and I was screaming internally the whole time she was in the booth. She went wild!"
Check out "Wild Girl" and the Girls album visual, below, and catch Yung Baby Tate on tour in support of Leikeli47 this spring.