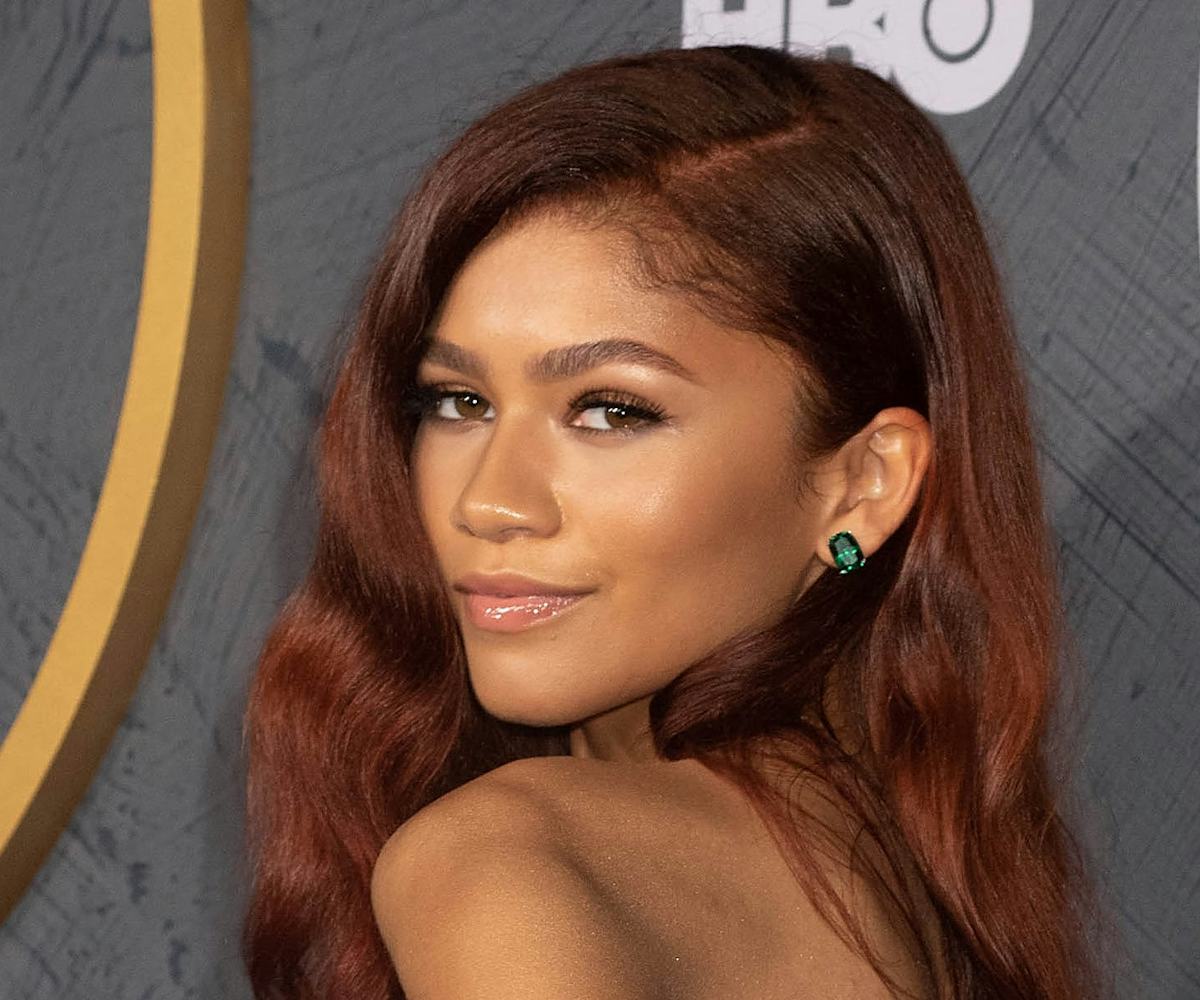 Photo by Annie Lesser/imageSPACE/Shutterstock
Zendaya's Red Hair Looks Incredible Curly, Too
I mean, are you surprised?
On Thursday night, Zendaya stepped out in Milan to present her new collection with Tommy Hilfiger, which debuted at New York Fashion Week in September. She wore one of the pieces from the collection to the event — a metallic, striped knit maxi dress she paired with burgundy boots — but we couldn't stop staring at her hair. Zendaya recently switched up her golden-brown hair in favor of a deep red hue (a moment that defined the Emmys), but we've yet to see it in its natural state until now.
The Euphoria actress wore her hair in a middle part for the occasion, allowing her curls to frame her face. The look gave us major flashbacks to the show (maybe we're just having withdrawals), where her character Rue wears a similar style. Although we're used to the look, the color is a fresh twist, and we're very into it. We don't know how long she'll keep this stunning shade (if the show films soon then it might not be long), but we're enjoying it while it lasts.
See the look from every angle ahead.