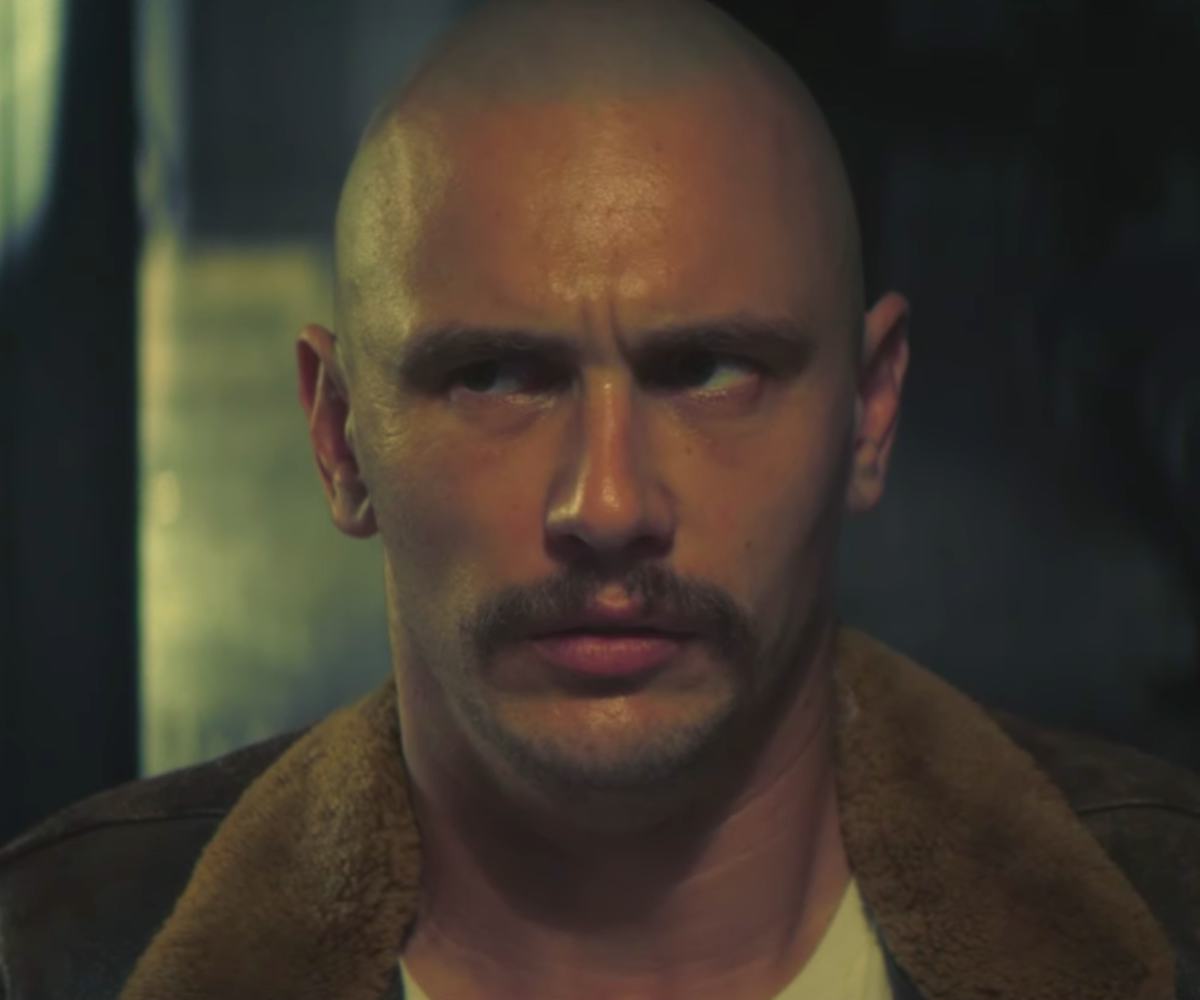 Screenshot via YouTube
James Franco's 'Zeroville' Shows The Absurdity Of The Film Industry In The '70s
I have no idea what's happening, but I love it
We're finally getting a first look at James Franco's long-awaited film Zeroville, filmed all the way back in 2014 and just now making it to the big screen. From the looks of this first trailer, it's going to be well worth the wait.
Franco directs and stars in the film playing Vikar, a "lost soul" who tries working in Hollywood during the late '60s when filmmakers of the time attempted to reshape the industry. Vikar is a set-builder who, with the help of a mentor (played by Jacki Weaver), hopes to get into cutting and editing films.
Vikar is jarring, even compared to the filmmakers who are reaching prominence at that time: He's short-tempered and has a huge tattoo on the back of his perpetually shaved head of Montgomery Clift and Elizabeth Taylor from his favorite movie, A Place in the Sun. In the industry, he meets and becomes obsessed with a very '70s actress named Soledad, who's played by Megan Fox (so it's obvious why he fell in love at first sight).
Zeroville is based on a book with the same title and also stars Seth Rogen, Will Ferell, Craig Robinson, Danny McBride, and Joey King. This film was supposed to come out years ago, but was optioned by a distributor that went bankrupt. MyCinema has since bought the film and will bring it to theaters next month.
Zeroville comes out on September 20. Watch the trailer, below.