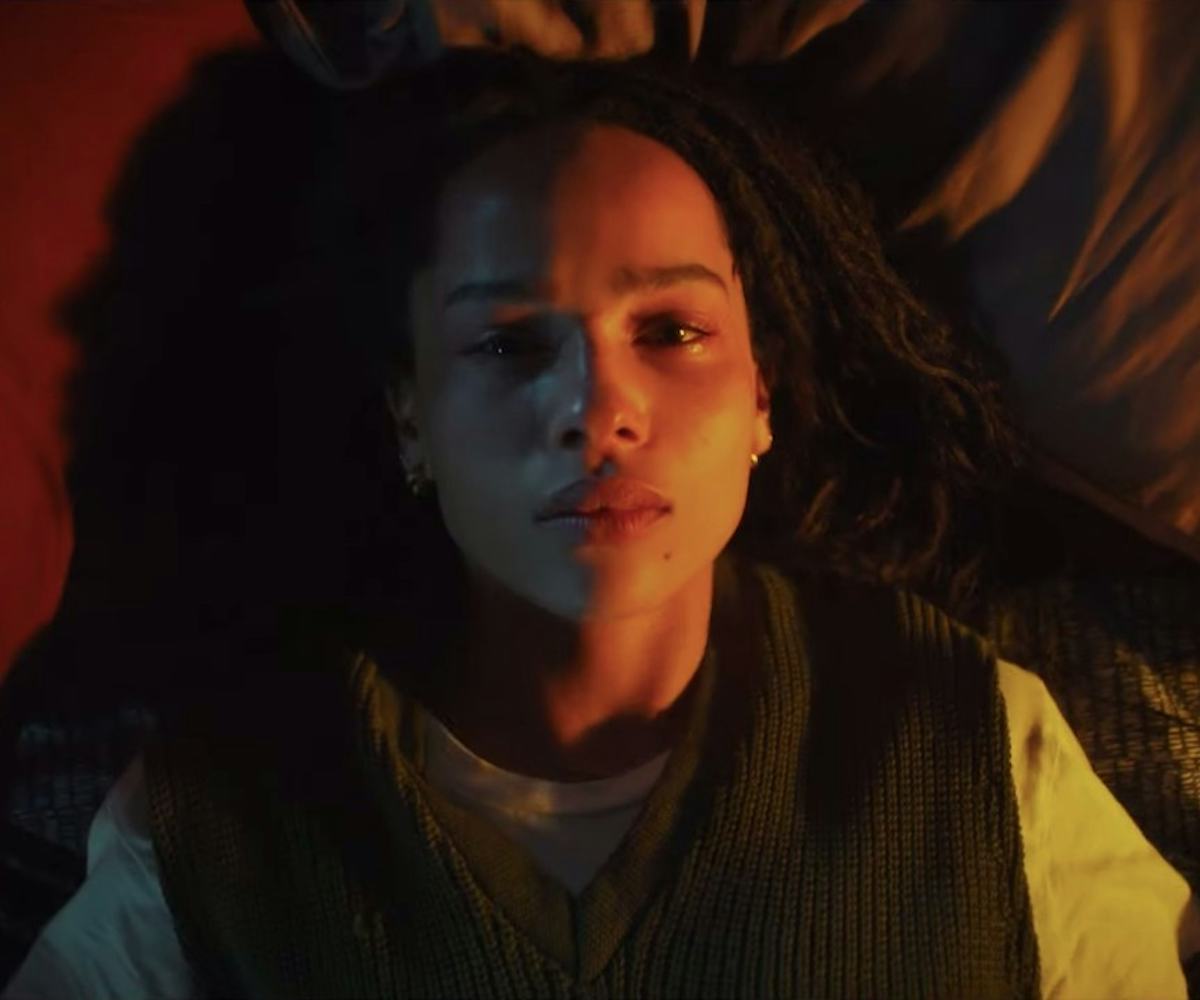 Zoë Kravitz Is Getting Over Heartbreak In First Teaser For 'High Fidelity'
Kravitz will play the owner of a record store in the new Hulu series
The It Girl of our dreams, Zoë Kravitz, will be in a new TV show coming to Hulu next year.High Fidelity will premiere exclusively on the streaming platform on Feb. 14, 2020, and our first look at the 10-episode series is out now. The first teaser, released Friday, features Kravitz as Rob, the owner of a record shop in Brooklyn's Crown Heights neighborhood who also seems to be coming off a string of painful heartbreaks. Judging by the Very Cool Vibe of the teaser, and that very picturesque shot of Kravitz brooding alone on a chair with just a cigarette in hand, the series looks simultaneously to be the literal opposite of what we got in Big Little Lies, but also perhaps, some of the same. Will Kravitz push someone off the stairs in this one too? We'll have to find out together.
High Fidelity is based off the highly successful 2000 movie of the same name, which itself was based off the popular 1995 novel by author Nick Hornby. The 2020 remake will be modernized with Kravitz taking the lead, rather than a male shop owner, like the original. Kravitz will also be executive producing the project, and she told Entertainment WeeklyEntertainment Weekly that although the story has been updated, the core of the characters will remain the same. "We, of course, had to modernize the world," she said. "Now we are dealing with people who are not only obsessed with pop culture, but also nostalgia. Surprisingly, I don't think the character has changed much. Of course, it's my own interpretation, but the heart of the character is very much the same."
Watch the teaser below.