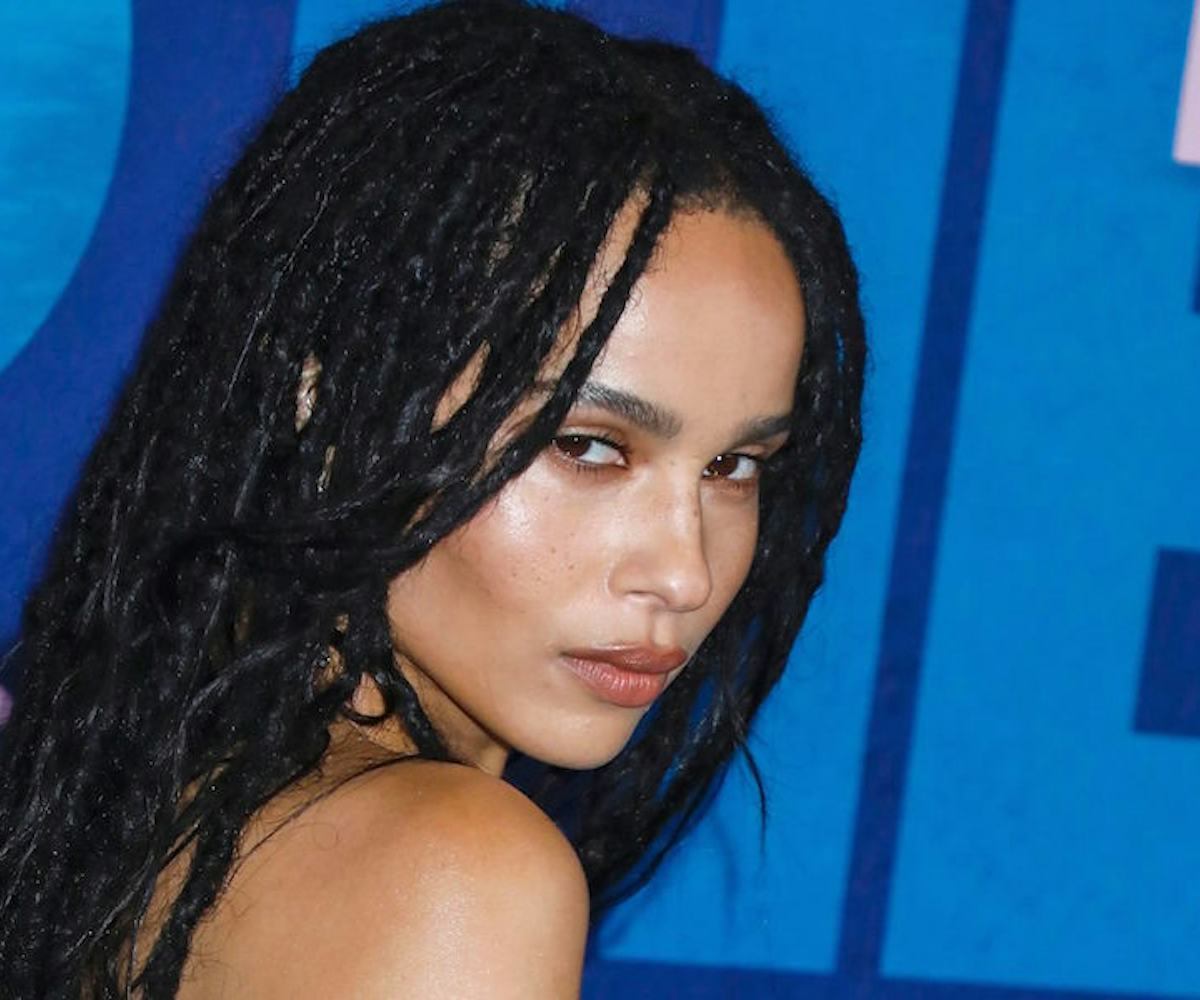 Photo by Gregory Pace/Shutterstock
Zoë Kravitz Was Previously Denied A 'Batman' Audition For Being "Urban"
Twitter is calling it "reparations"
Remember when new CatwomanZoë Kravitz wasn't even able to land an audition for The Dark Knight? We do. During NYLON's interview with Kravitz for the August 2015 cover story, the actress revealed she was unable to even try for a minor part in the film due to being too "urban."
"In the last Batman movie [The Dark Knight Rises], they told me that I couldn't get an audition for a small role they were casting because they weren't 'going urban,'" she said at the time. "It was like, 'What does that have to do with anything?' I have to play the role like, 'Yo, what's up, Batman? What's going on wit chu?'"
The Wrapreported on Monday that Kravitz had landed the part of Catwoman in forthcoming Matt Reeves-directed The Batman, starring opposite Robert Pattinson. It didn't take long for the news to remind fans of Kravitz's experience with The Dark Knight, and they've brought up the two experiences side by side on Twitter. "Zoë Kravitz landing the Catwoman role after Christopher Nolan told her she was 'too urban' to play the role. Reparations," user @clemmie wrote in a now-viral tweet.
Kravitz hasn't responded to the resurfaced news on social media, only celebrating the casting in a response to step-dad Jason Momoa's congratulatory post on Instagram. "Love that Aquaman and Catwoman spend the holidays together from now on," she wrote.