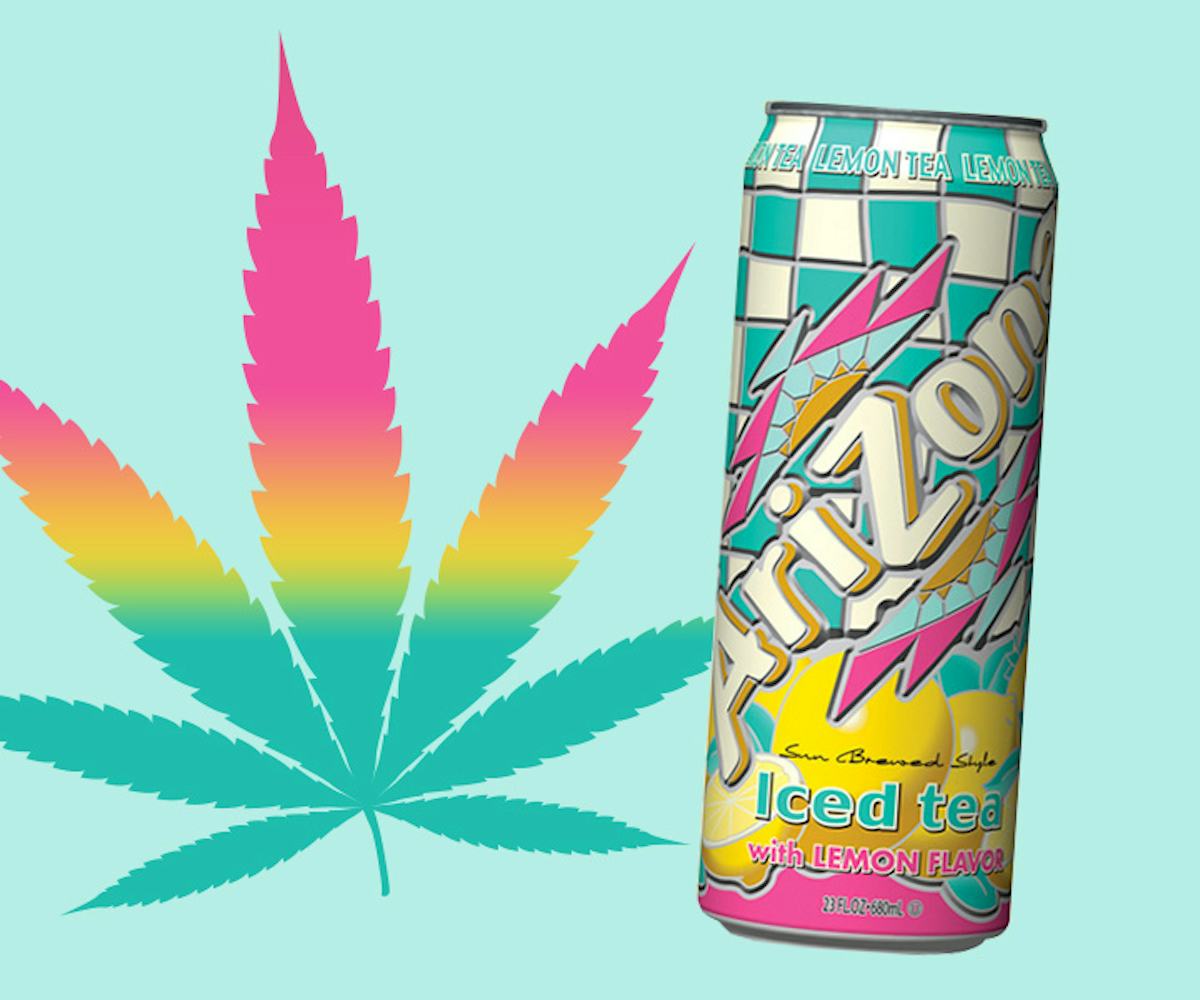 Image Courtesy of Arizona
Arizona Iced Tea Might Just Have Weed-Infused Drinks In The Works
But will they still cost 99 cents?
Arizona Iced Tea may be making big moves in the weed industry. According to a report by Wall Street Journal, Arizona Beverage Co. and Dixie Brands Inc., a Denver-based cannabis company, have reached a new licensing deal. Which means soon, your favorite 99 cent beverage that already pairs nicely with a blunt could be the thing getting you high.
Per WSJ, the collaboration between the two companies is "likely to start with vape pens and gummies, followed by a variety of beverages that could include tea, lemonade, soda, coffee or seltzer," but is still in its earliest stages. Arizona fruit gummies already exist (and are very tasty, IMO), so similar edibles are sure to be a big hit.
Just last month, madness ensued in the streets of New York as Arizona launched a fashion collaboration with Adidas, dropping four different styles of shoes for just 99 cents apiece. Now, while I wouldn't fight in the street for a sip of a weed-infused tallboy of Arizona, I definitely see myself standing in line just like a hypebeast for this new marijuana concoction. Here's hoping that, just like the shoes, the edibles and teas will cost that same low price.