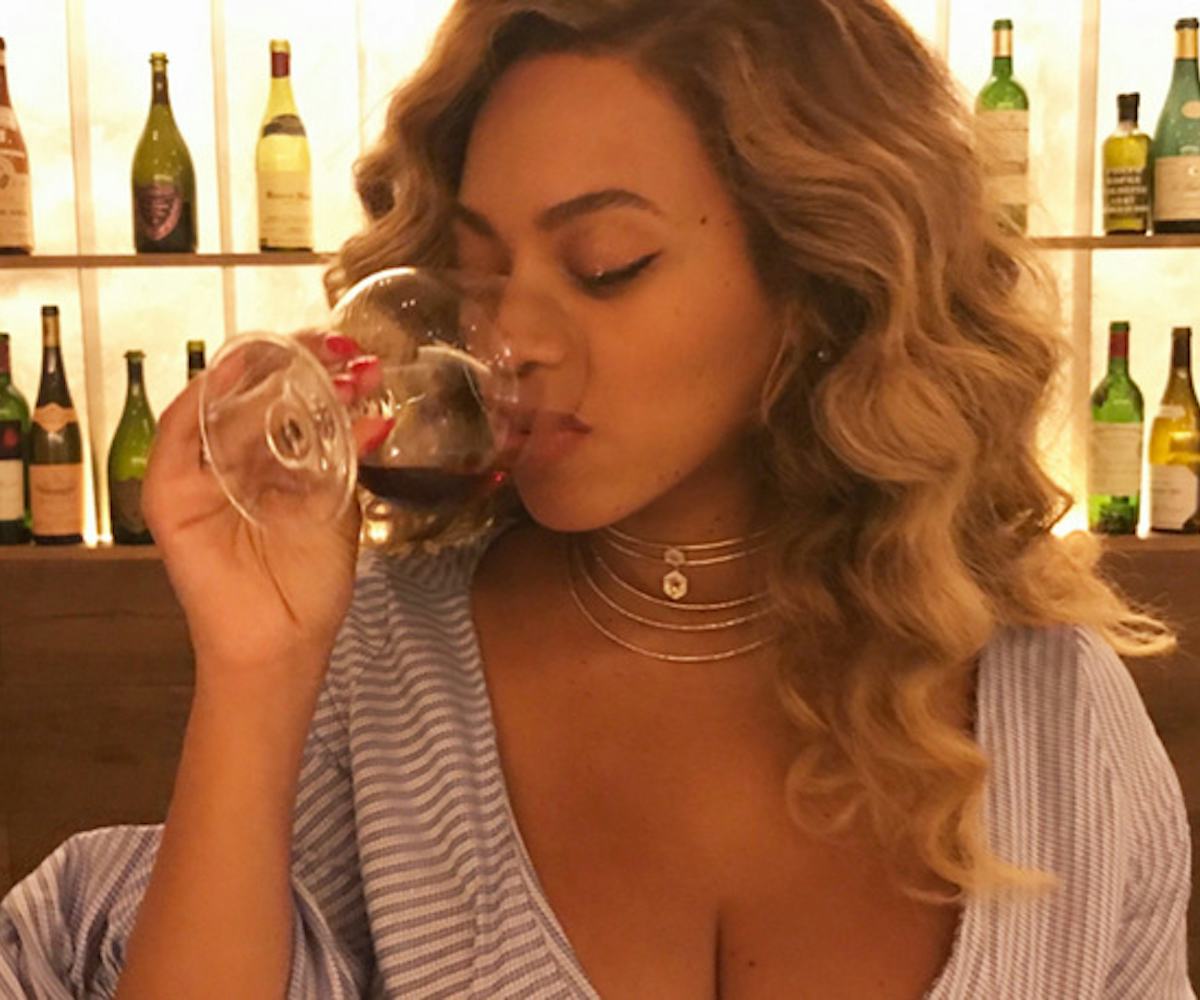 Instagram/@Beyonce
8@8: Your Morning Scoop
Donald Trump won't stop crashing weddings, but at least Beyoncé has Instagram
Today is...
National Sea Serpent Day! Here's some mermaid makeup inspiration to get you in the mood.
News of the Day:
+ Donald Trump won't stop crashing weddings despite the fact that nobody likes him. During his 17-day vacation at his golf club in Bedford, New Jersey—during which he is totally working, he swears—Trump crashed a wedding while on the golf course. However, these random meetings are not as impromptu as Trump makes them seem. In a discontinued brochure for the golf club, Jezebel points out, in order to sell the property as a wedding venue, they promised that "If [Trump] is on-site for your big day, he will likely stop in & congratulate the happy couple. He may take some photos with you but we ask you and your guests to be respectful of his time & privacy."
+ Aaron Carter recently got candid about his bisexuality. He posted a note to Twitter explaining that when he was around 13 years old, he "started to find boys and girls attractive." At 17 years old, he had his first "experience with a male," he writes. "Music will always be what transcends us and myself. The studio has always been my safe haven. But the ultimate goal for me is to be satisfied."
+  Daniel Dae Kim addresses leaving Hawaii Five-0 after realizing he and his colleague Grace Park weren't making as much as their white counterparts. During a press tour, Kim said the show "was a really important part of my life for seven years," according to Variety. "I'm really grateful to CBS and everyone involved in the show for the opportunity... That said, it's possible to be grateful for the opportunity and have respect for your colleagues and still maintain a steadfast sense of your self-worth."
+ Beyoncé decided to leave the twins at home and live her best life this weekend. She made a casual music video of her roller skating, because why not? In the clip, she wears a black and white "Black Magic" shirt and skates backwards to Aminé's "Caroline." 
+ Another day, another Fox News anchor is suspended from work for doing something really gross. Fox News Specialists host Eric Bolling has been suspended after sending an "unsolicited photo of male genitalia via text message to at least two colleagues at Fox Business and one colleague at Fox News," Huff Post reports. Of course, according to his lawyer, Bolling "recalls no such inappropriate communications." 
Deal of the Day:
Dermstore is having its anniversary sale through August 12. Treat yourself and save up to 25 percent off on everything from a Drunk Elephant travel kit to a micro-needle face roller using the code HAPPY18. 
Advice of the Day:
"The only way you win is to keep looking forward for yourself." - Oprah
GIF of the Day: