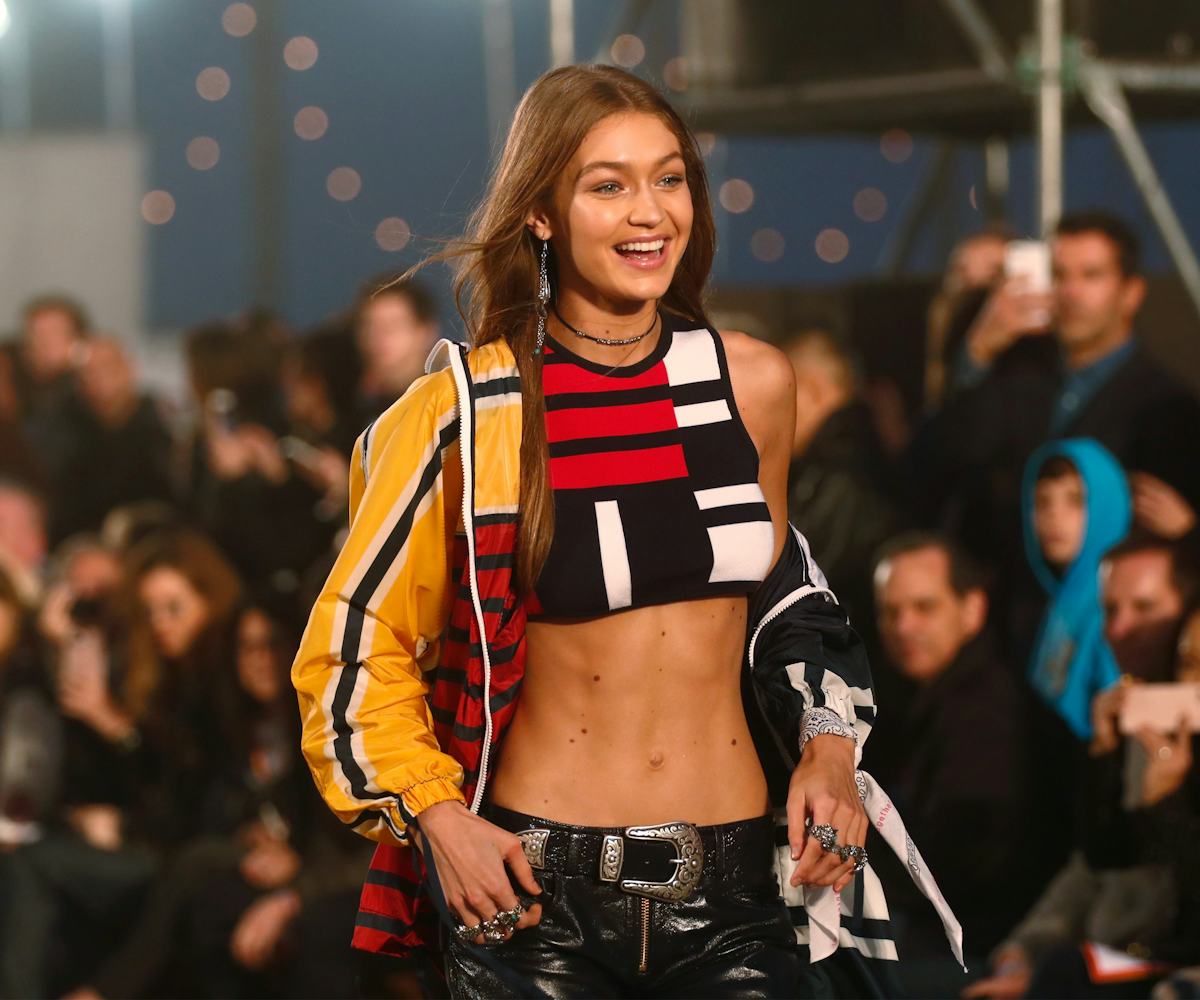 Photo by Rich Polk/Getty Images
8@8: Your Morning Scoop
Gigi Hadid is #PerfectNever again in new Reebok video
Today is...
National Almond Day!
News of the Day:
+ Get an inside peek at how Gigi Hadid preps herself for Fashion Week in this intimate new Reebok #PerfectNever video. In it, the model speaks about the constant scrutiny she has to deal with. "Because my job is based on the way I look, people assume that that means you don't have human qualities in you," she says. "So I hope that everyone can see that's the point of all this. It doesn't matter. We're not perfect."
+ The American Girl collection just got a little bit more diverse. The company announced the release of their first boy doll, named Logan Everett. He is the drummer to singer-songwriter Tenney Grant, your average blonde, freckled American Girl doll from Nashville, Tennessee. It didn't take the internet long to judge the new doll, similar to how the American Girls were ranked by betchiness. 
+ Fox and AMC Theaters are celebrating Black History Month with free screenings of the Oscar-nominated film Hidden Figures. The screenings start on February 18, and a total of 14 cities across the nation are participating. Find tickets or apply for a screening in your hometown, here. 
+ Bleachers' Jack Antonoff pulled together an open letter in protest of Texas anti-LGBTQ bills, signed by more than 140 famous artists. Lady Gaga, Laverne Cox, and Janelle Monáe are among the long list of celebrities attempting to get the attention of lawmakers involved in current anti-trans bills that are being pushed in the House and Senate. Read the letter, and find out how you can join the fight, here. 
+ Ava DuVernay is celebrating black women in Hollywood via Essence's March cover. In the issue, DuVernay speaks to the power of storytelling and how she continues to kick ass by putting herself into her work. "My process is where the sets feel very familial, where I like to know my cast personally and where I value who people are more than their names," she says. "[It's important to] imbue the sets and the experience with a sense of myself, a sense of warmth, a sense of family, not shying away from the things…that make me a Black woman, and just embracing those things and letting that come out in the material itself…"
Deal of the Day:
Frank body revealed their new Glow Mask. This five-minute mask is a caffeinated pick-me-up; throw it on in the morning to glow and go. The mask is made with only the best ingredients, including goji berry extract, shea and cocoa butters, arabica coffee seed oil, cranberry oil, and raspberry seed oil. Sign up here to find out the moment this mask drops. 
Advice of the Day:
"Loving yourself is a process and everybody's on their own clock." —Zendaya
GIF of the Day: