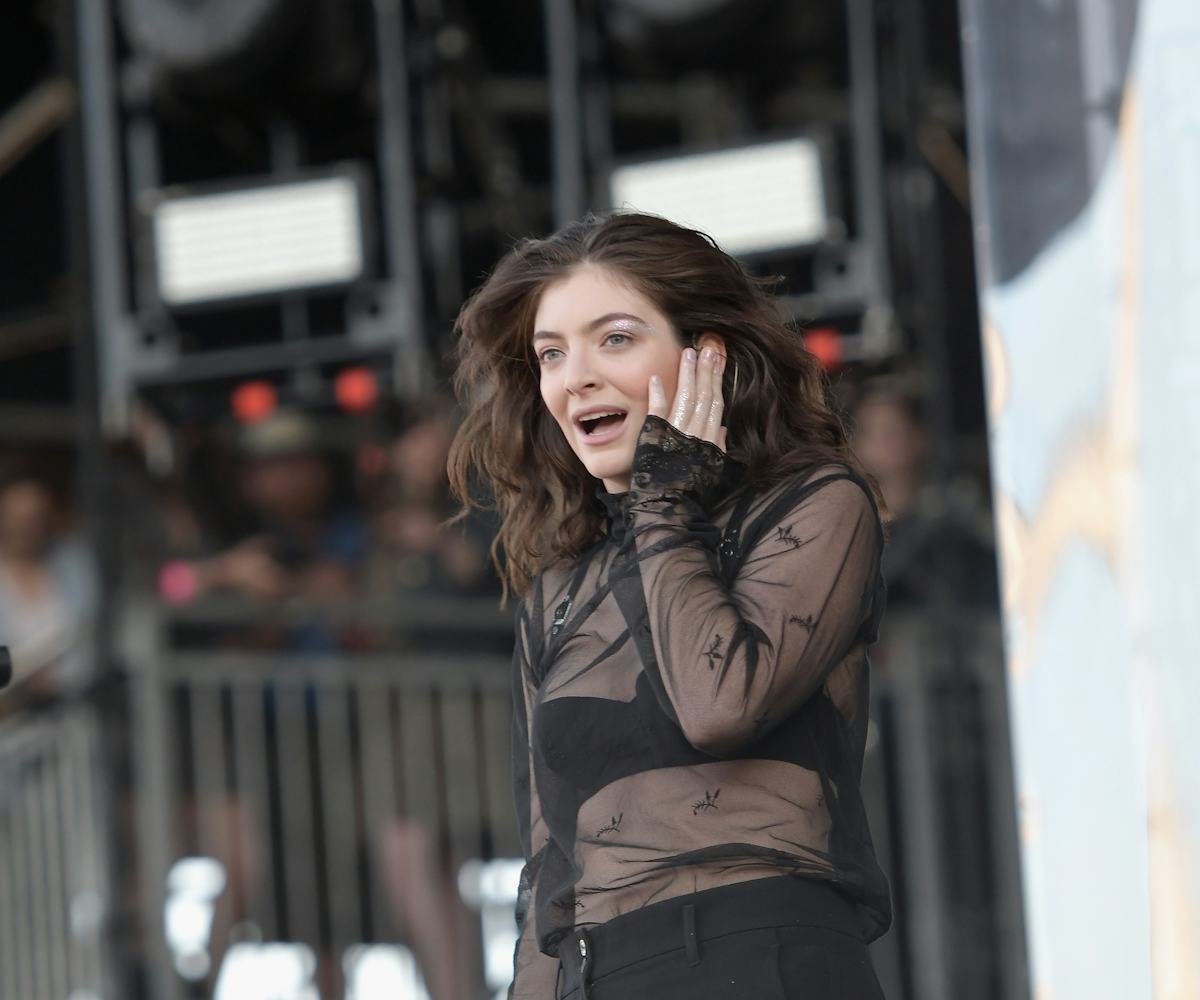 Photo by Steven Ferdman / Getty Images
8@8: Your Morning Scoop
Lorde reveals the extremely relatable inspiration behind her new song "Sober."
Today is...
National Red Rose Day!
News of the Day:
+ Lorde talked to USA Today about her inspiration for her song "Sober": "You're maybe committed and you haven't talked about it, but there's this thing at the back of your mind: 'What's it like when we're not doing this?' I definitely felt like I had moments where I was like, 'I need to get drunk to tell this person how I feel.' I know a lot of young people feel like that." She's so relatable it hurts.
+ Katy Perry streamed her therapy session to show what therapy is like. She discusses some of the issues she's struggled with, including thoughts of suicide, in a completely honest setting.
+ Selena Gomez and The Weeknd went public a long time ago, but Gomez finally opened up on why they decided to do so and what that was like. "It's really hard when I would want to spend so much time hiding things. It's too much pressure, and I think everyone gets over everything eventually. I just want to be happy. If that's me just being myself, then I don't really care," she said during an interview with Ryan Seacrest.
+ Indie fashion label Vaquera is taking cues from the popular Hulu series The Handmaid's Tale for inspiration for its new collection. The looks are pretty much all red, much like the dresses worn by the characters on the show, and other details like the bonnets and the white aprons are clearly Handsmaid's Tale inspired. Check out Vaquera's Instagram for more looks.
+ Things have been going pretty smoothly for Amanda Bynes, who recently shared that she's planning on coming back to acting sometime in the next few years. It's also been reported that she's now gained back full control of her finances, thanks to her mother's help in the legal affairs. Hopefully things only continue to look up for Bynes.
Deal of the Day:
Get an extra 40 percent off sale items at Need Supply.
Advice of the Day:
"I realize how important it is that girls don't get caught in the trap of seeing each other as rivals—which I was encouraged and nearly fell into doing—and instead do the opposite." - Raye
GIF of the Day: