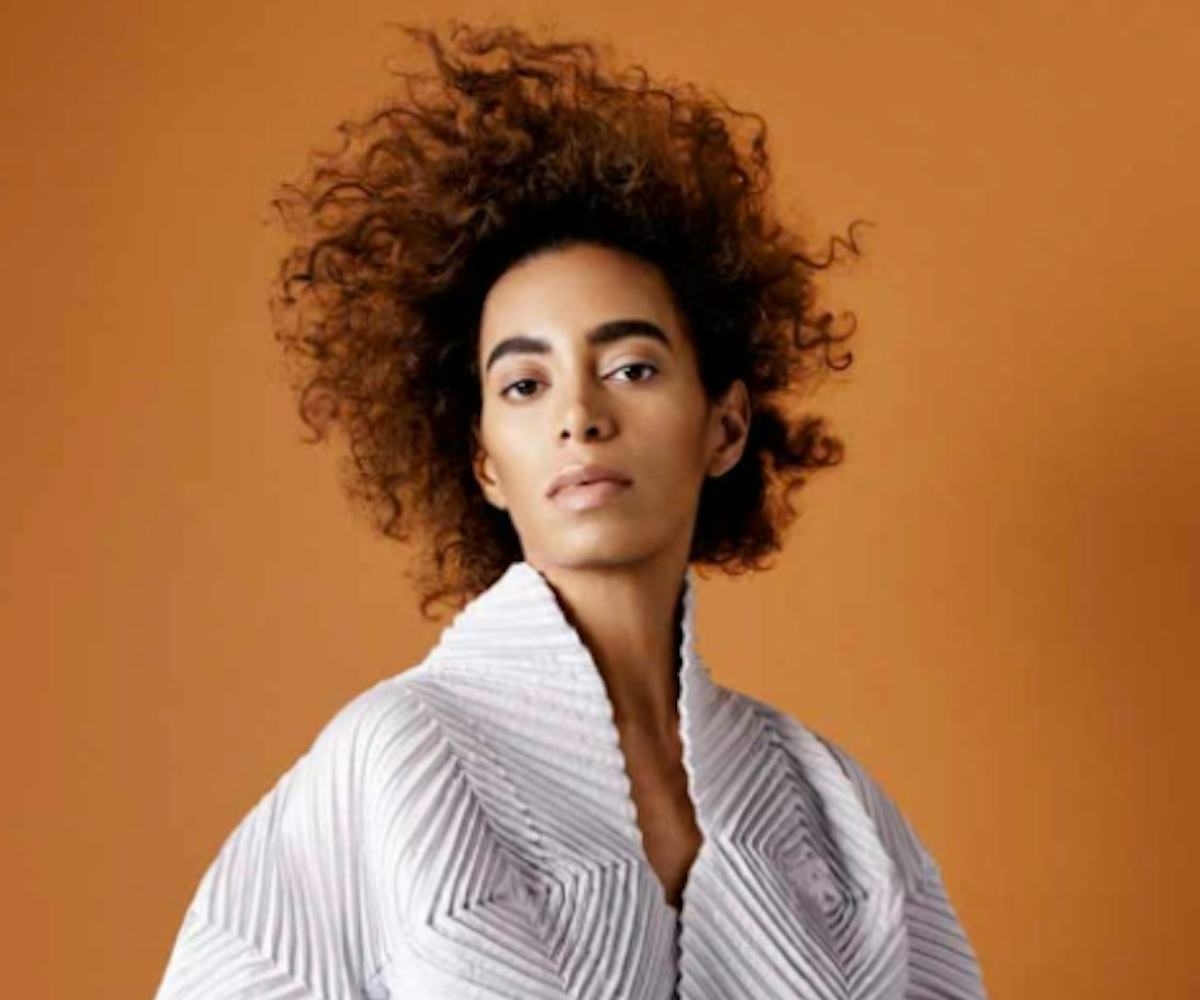 Instagram/saintrecords
8@8: Your Morning Scoop
Watch Solange sing 'The Proud Family' theme song at this year's Roots Picnic
Today is...
National Drive-In Movie Day!
News of the Day:
+ Solange Knowles transported her audience members back to childhood during her performance at this year's Roots Picnic. The singer surprised the crowd with a special live performance of Disney Channel's The Proud Family theme song, which she wrote and recorded in 2001. The nostalgic performance ended with the crowd singing in unison and Knowles dancing along, while we experienced some severe #FOMO. 
+ Forever 21 and Urban Outfitters are under fire for using unsolicited photos of Tupac Shakur on T-shirts. The photo of Shakur was taken for Rolling Stone by photographer Danny Clinch, who is now suing the stores for $600,000 on the grounds that neither had permission to print the photo. Amaru/AWA Merchandising, on the other hand, claims all copyright holders granted permission licensed to the photo.
+ Harvard has revoked the admission of at least 10 students from the class of 2021 due to the creation of a hateful Facebook group. The group, "Harvard memes for horny bourgeois teens," is where students shared offensive memes that mocked sexual assault and used racial slurs. After identifying those involved, administrators rescinded admission offers.
+ Katy Perry paid tribute to the Manchester Arena victims in more ways than one during the "One Love Manchester" concert. During her performance of "Roar," the singer unveiled a white dress adorned with images of the 22 victims who died during the attack. 
+ Ashley Graham graced the cover of Glamour magazine's July cover, where she bravely shared the story of when she was sexually assaulted on set at 17. Graham says a photo assistant invited her into a closet, pulled out his penis, and asked her to grab it. Fortunately, she was able to escape. Reflecting on the incident, she says: "But I told myself, ever since that incident, that I wasn't going to allow someone at work to manipulate what I wanted to do on set. So any image that you see out there is one that I wanted to take."
Deal of the Day:
Unisex skin-care powerhouse Retrouvé released new Skin Brilliance Priming Pads just in time for summer. Priced at $65, the pads gently exfoliate, soothe, and rejuvenate skin, leaving you with a glowing complexion. One jar holds 24 pads, and each includes a mix of natural botanical alpha hydroxy acids and panthenol that continue working even after use to ensure naturally radiant skin. Get yours, here. 
Advice of the Day:
"If you don't love yourself, you can't love anybody else. And I think as women we really forget that." —Jennifer Lopez
GIF of the Day: