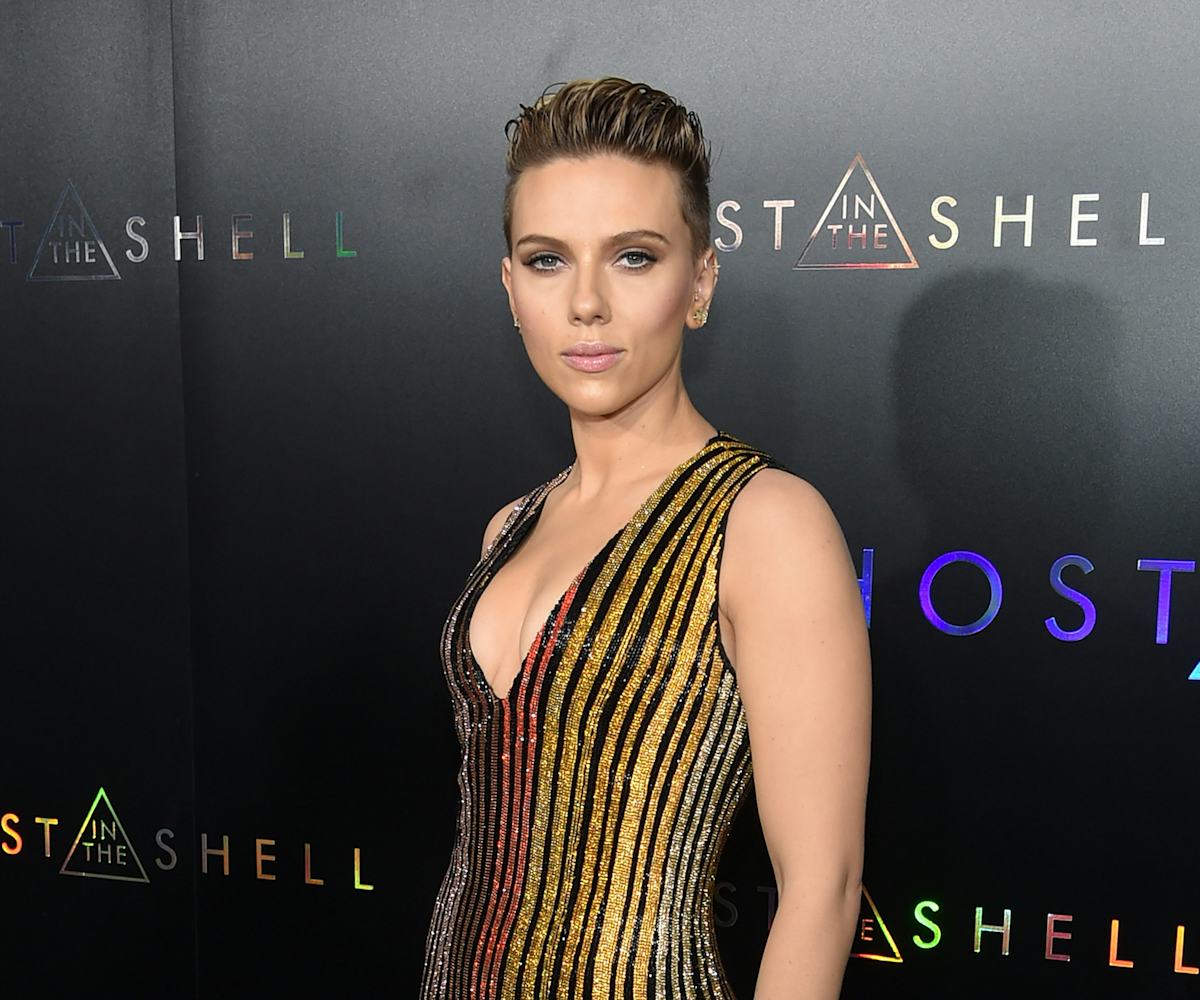 Photo by Jamie McCarthy/Getty Images
8@8: Your Morning Scoop
Scarlett Johansson is going to party with her 72-year-old doppelgänger
Today is...
May Day!
News of the Day:
+ Drop everything because Scarlett Johansson has a 72-year-old doppelgänger, and it is wild. Geraldine Dodd's photo went viral online after people realized that she looked exactly like Scarlett Johansson as a young woman—seriously, the resemblance is uncanny. The news made its way to Johansson herself, who, like anyone in the situation would do, invited grandma Geraldine to come drink with her at an upcoming movie premiere. Dodd's response? "I'm not going to be square. I'm going to drink with her [and] see if I can drink her under the table. She has got to remember to take it easy on me. I'm 40 years older than her," as told to TIME magazine. You guys, it's going down.
+ Emoji is quickly becoming the language to speak, and Twitter may have just further fueled its relevance by adding the ability to search in emoji in the Twitter search bar. This is a bigger deal than it seems because while our daily texts and email interactions may include the tiny images that denote "donut" or "avocado," it used to be pretty difficult until now to find specific tweets or accounts associated with a particular emoji. Now we won't have that issue anymore—what a time to be alive!
+ Over the weekend (and on the 100th day of the Trump administration, which also happens to be the first anniversary of the Black Women's Truth and Reconciliation Commission on Sexual Assault), a new campaign has been launched: "Patriarchy is a Bitch." The shirt, created by MADFree and "activismwear" brand Liberated People, it a reclamation of the patriarchy's own language. For every shirt sold, $5 will be donated to the Barbara Smith Caring Circle, a fund that ensures a fiscally-secure retirement for Barbara Smith, a pioneering figure in black feminism. Buy your shirt for $30 here.
+ Migos has been having quite a year, after releasing their highly lauded Culture album and appearing on songs with Calvin Harris and Katy Perry. But it looks like the rap trio isn't finished making their mark on pop music yet; they've announced that they're working with One Direction's Liam Payne. Quavo dropped the news during a U.K. radio show: "I just came from a video today. My boy Liam from One Direction. We just shot that. Crazy vid. Crazy visuals. Crazy team. Cool guy, nice guy. It's goin' up. I wasn't even supposed to say that. It's gonna be a surprise though."
+ Little Simz may have just released a new album, but it appears the prolific rapper/singer is still on her grind. She tweeted a new album cover with the caption "new music next week," and we are here for it. Honestly, is it next week yet?
+ 13 Reasons Why has been receiving a lot of criticism for its treatment of teen suicide—people are accusing the show of glamorizing suicide and calling the show irresponsible in its portrayal of such a serious and loaded topic. Selena Gomez has heard the backlash, and in an interview with the Associated Press, she said, "We stayed very true to the book and that's initially what Jay Asher created was a beautifully tragic, complicated yet suspenseful story and I think that's what we wanted to do. We wanted to do it justice and, yeah, [the backlash is] gonna come no matter what. It's not an easy subject to talk about, but I'm very fortunate with how it's doing."
Deal of the Day: 
Need a wardrobe refresh following the much-awaited emergence of warm weather? Designer Hannah Payne's ready-to-wear brand Luba will bring you all the edgy and feminine vibes you need for spring/summer 2017. Shop the brand's two-day May Day sale running from May 1-2 with 40 percent off the entire site with promo code MayDay2017.
Advice of the Day: 
"It all has to do with self-belief. Believing you're as good as anyone else, and knowing that. No matter what, where you come from, or where you've been, you are equal to the person next to you." —Pamela Des Barres 
Gif of the Day: