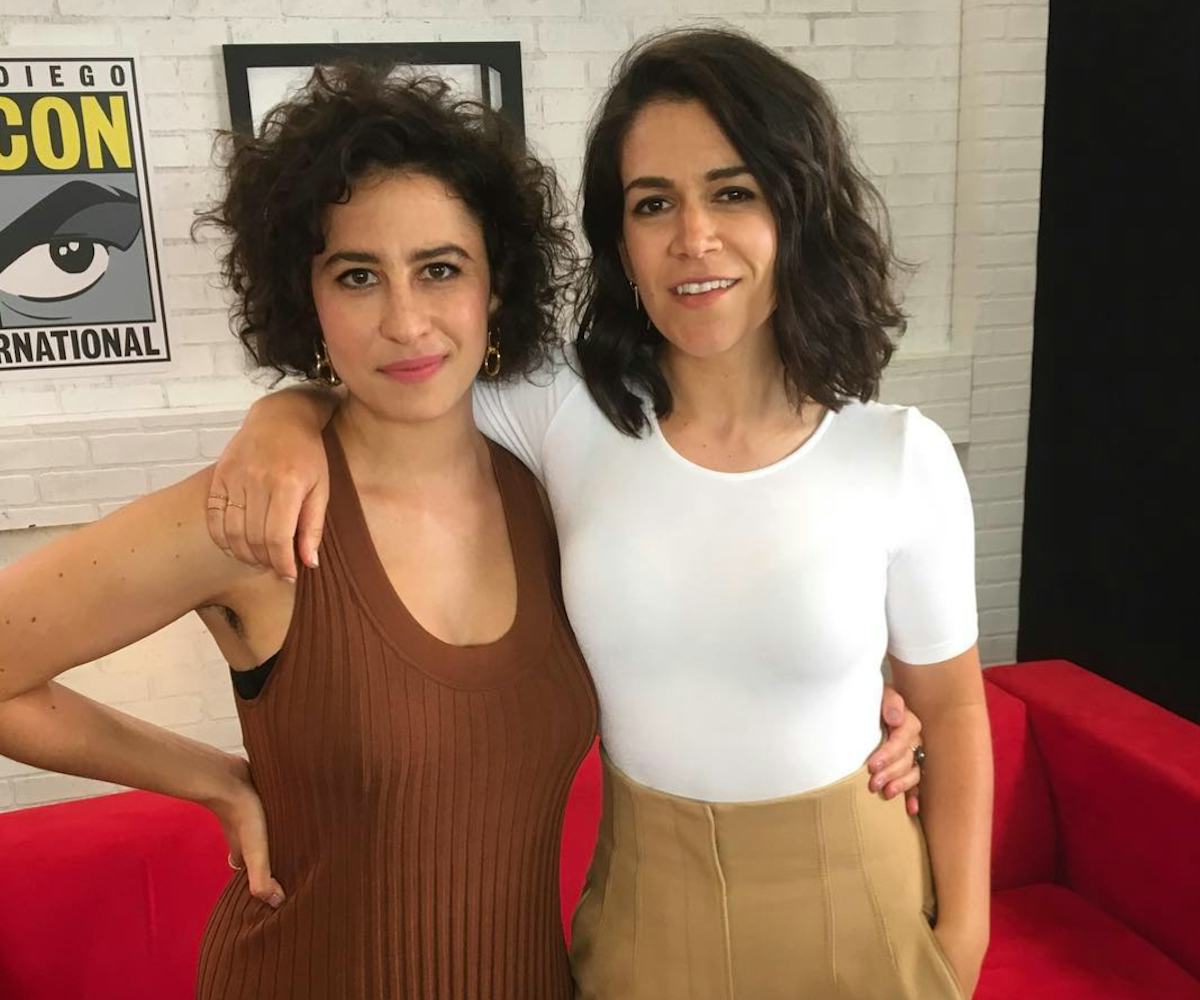 Instagram/@BroadCity
Watch How Abbi & Ilana Met In The New 'Broad City' Teaser
The "one magical origin story that mattered"
Forget Superman's or Wonder Woman's or even Mariah Carey's origin stories, the only one that matters is Abbi and Ilana's on Broad City. In a new teaser for the fourth season of the show, we see a glimpse of the fateful day two of the most amazing women of all time first crossed paths.
The clip premiered at San Diego Comic Con over the weekend. It shows Abbi as she tries to walk through the turnstile in the subway station, but smashes into it, realizing her card doesn't have any money on it. Ilana spots her a swipe, then runs out of money on her card ,and is forced to jump the turnstile. In one version of their meeting, the two part ways on the subway, but in an alternate timeline, they miss the train and Abbi introduces herself—and the rest is history. (How very Sliding Doors.)
"There was only one magical origin story that mattered at #SDCC2017," the caption of the teaser reads. "Get ready for the whole damn thang on Sept. 13." We honestly cannot wait. 
What we know of the next season so far is it's set in winter, they duo travel to Florida, get perms, and ride around in a Cadillac. Plus, they're getting political, but bleeping out Donald Trump's name.  
"The basis of Broad City is taking a mundane event and making it ridiculous," Glazer told NYLON. "Not to compare buying an air conditioner to Trump being president or anything. But it's about taking shittiness and putting a spin on it. The stakes are so high in general in the world right now that I think it even heightens the potential of how funny taking on this serious stuff can be."
Watch the moment these two babes met below.