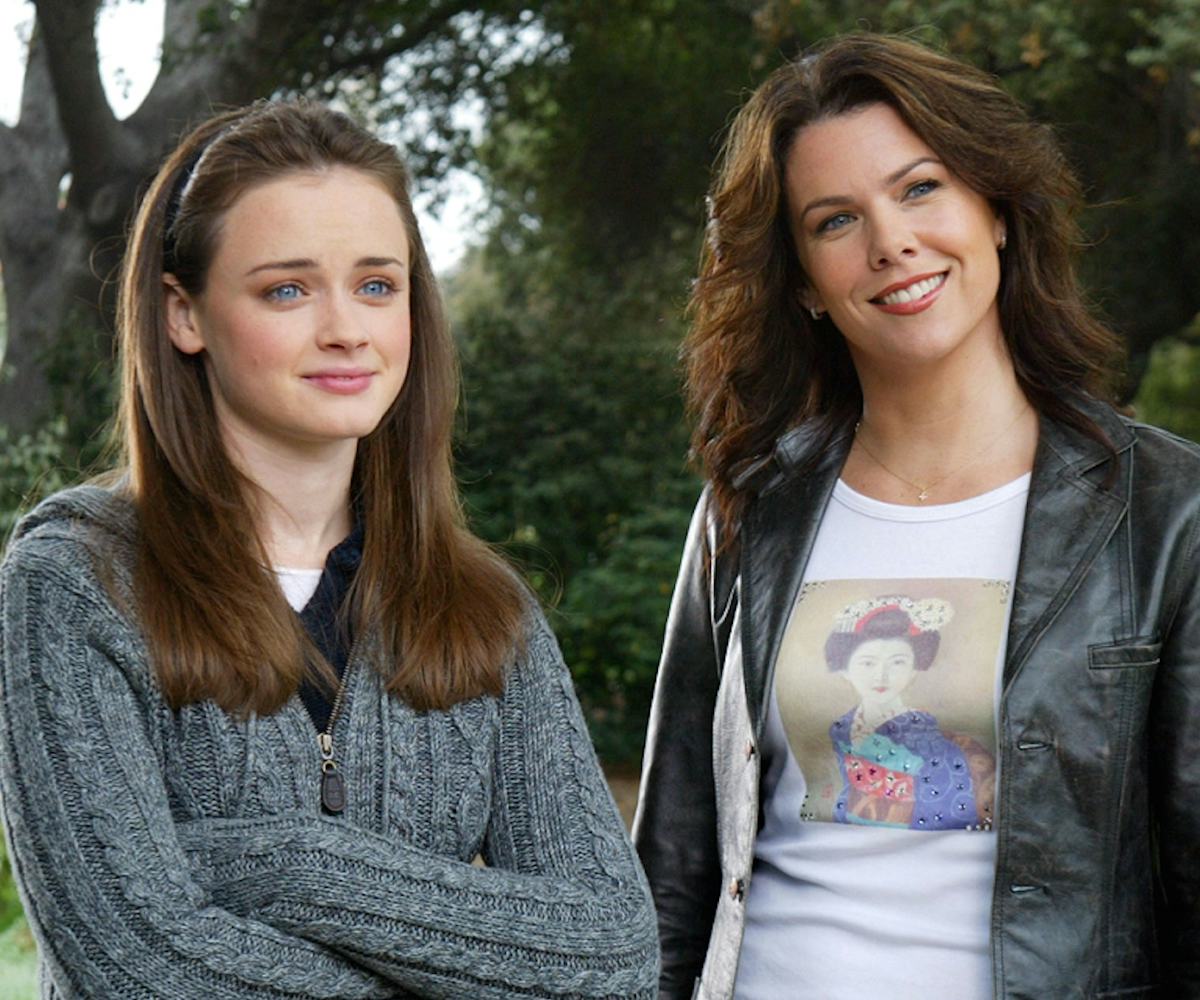 Image courtesy of Warner Bros. Television
Go Inside The Super-Stylish Home Of This 'Gilmore Girl'
You ain't in Stars Hollow anymore 
We all know how cozy good, old Stars Hollow, Connecticut of Gilmore Girls is (even if it only exists inside our hearts and an L.A. backlot). Well, it turns out that one of the titular Girls lives very, very differently in real life.
Alexis Bledel—who is always Rory to us—just sold the Brooklyn Heights penthouse she shares with husband and Mad Men co-star Vincent Kartheiser for a cool $1.32 million. Both the New York Post and Racked report that the duplex dig features a 500-square-foot rooftop terrace, top-of-the-line appliances, and more light than any New Yorker has a right to see.
What's striking in the photos offered by real estate website Streeteasy is how slick and modern everything is. Not that anyone should expect actors to echo their characters off set, but it's a far cry from the homey, shabby chic of Lorelei's house and miles away from the conservative look of the stately Gilmore manse Rory's grandparents live in.
With motorized shades, Travertine marble, two full bathrooms, and furnishings available for sale it could have been yours (provided you had the bank). Alas, a couple—a stock broker and event planner—have already scooped it up. It's worth considering that this home, for all its size, is just a one bedroom—not exactly a property made for certain life changes if you know what we're saying. There's no word on where Kartheiser and Bledel are headed, but with all those Netflix reunion dollars she probably just made, it's bound to be something special.  
Get your oogling on in the slideshow below.