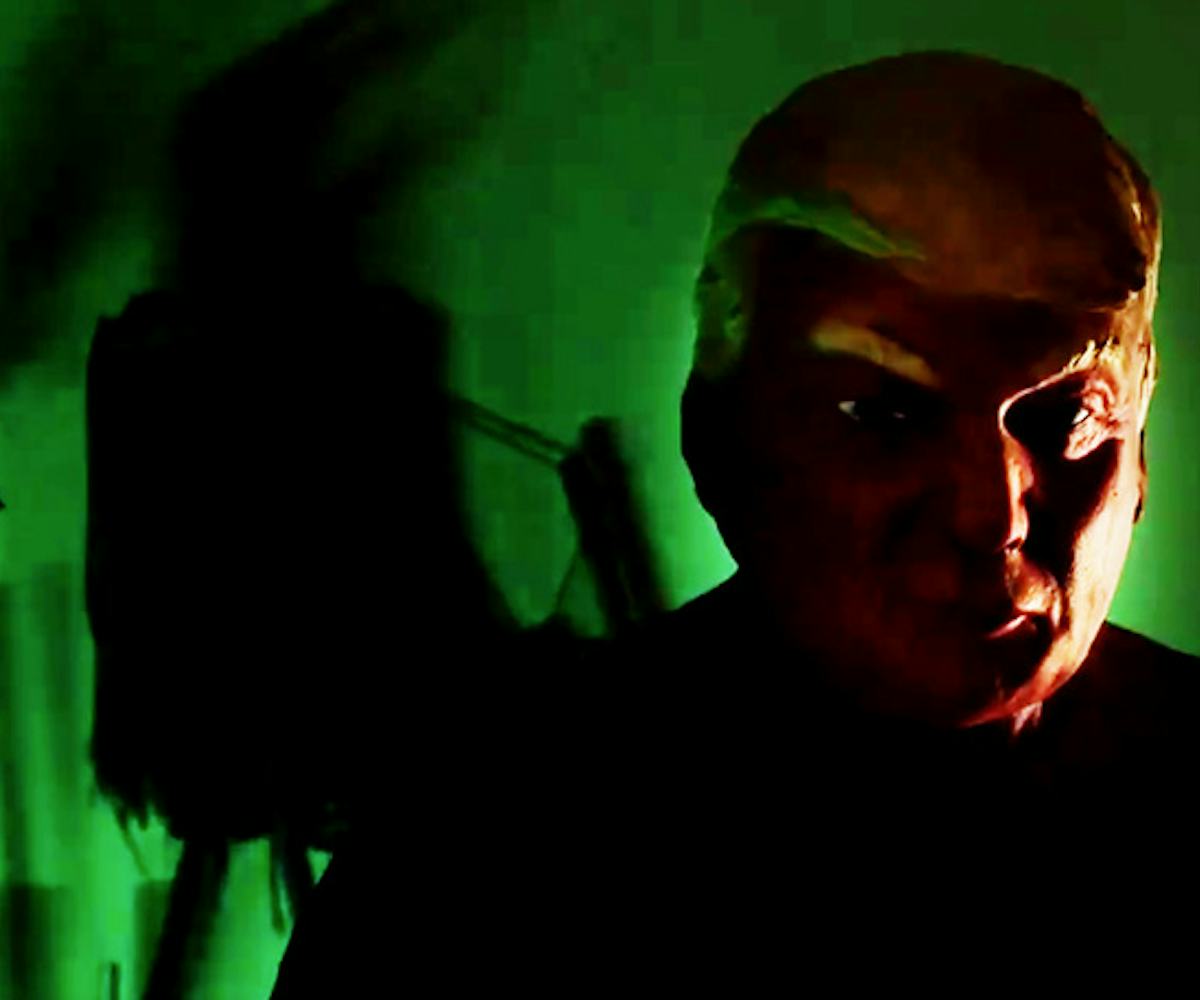 'American Horror Story: Cult' Opening Credits Feature All Of Your Nightmares
Bees, clowns, and Donald Trump
When most of life feels like a waking nightmare, you'd think nothing would be scary anymore. But the opening credits for American Horror Story: Cult prove that theory wrong. The Season 7 opener is truly terrifying and involves some of our least favorite things, like murderous clowns, swarms of bees, and Donald Trump. 
The official Twitter for AHS shared the clip of the credits today. It's full of creepy baby dolls, knife jugglers, and lots of blood. You can also see the election theme throughout, with people wearing rubber masks of Hillary Clinton and Trump and a shot of a blood-covered American flag. 
These credits, while disturbing, are still very vague, and it's unclear what the plot of the show will be, or, more importantly, where Lena Dunham will come into play. 
The good news is, all of our questions will soon be answered when the season premieres September 5. 
Watch the unsettling opening credits, below.