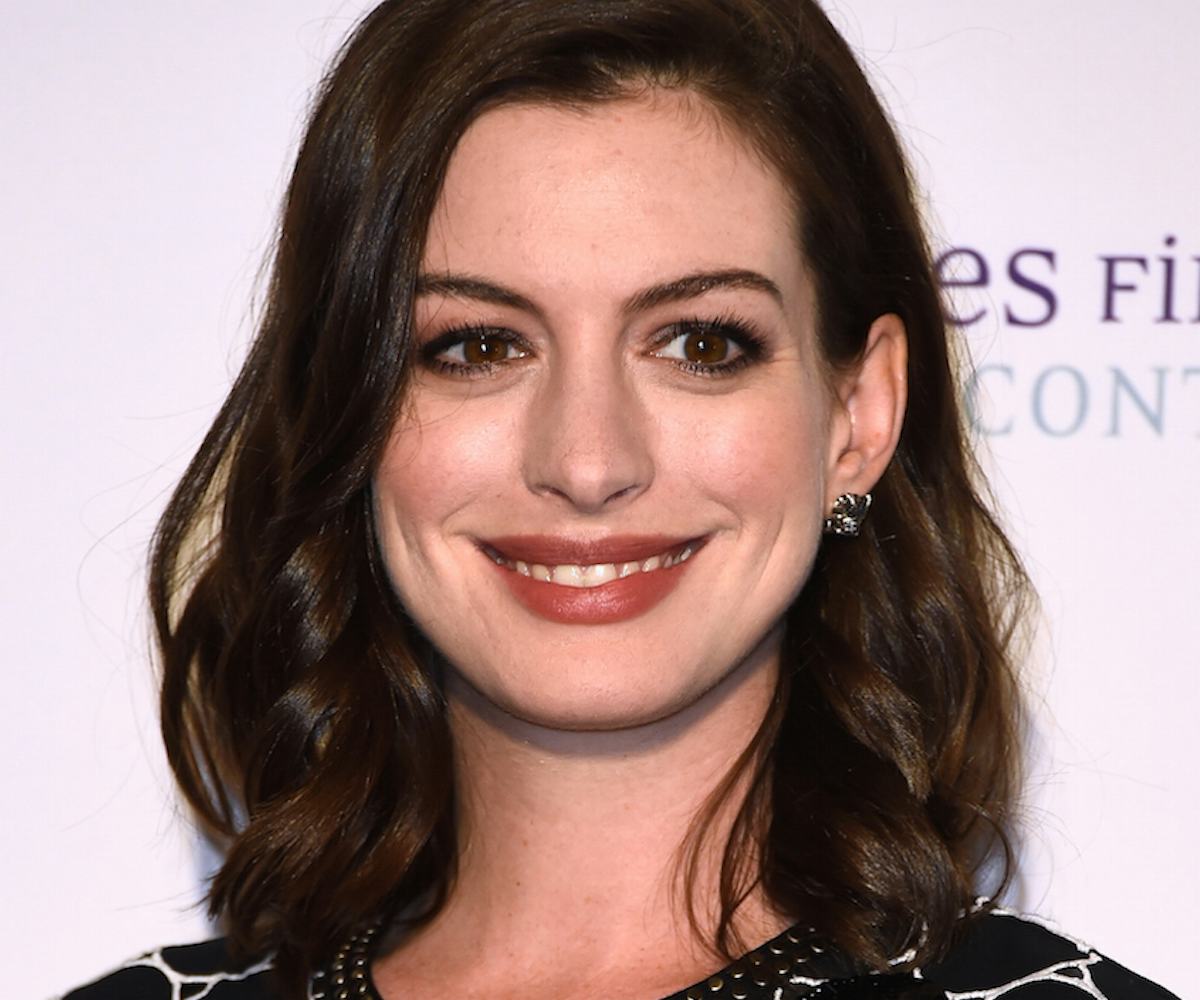 Photo by Frazer Harrison/Getty Images.
Check Out Anne Hathaway's Bomb New Hair Color
big, blonde, and beautiful
It's official: This is going to be Anne Hathaway's year. After a long run dealing with what can only be described as random, intense disdain from the "Hathahaters" (we still don't really understand this phenomenon), the star has risen from the ashes with a body-positive message and a baby on the way. It seems the Academy-acclaimed actress has finally decided to take control of her own image, stunning on the red carpet and standing up to invasive paparazzi like a badass, pregnant superhero. 
Just last night, the new and improved Annie Haths took it up another notch. The mom-to-be posted a selfie on her Instagram showcasing an unexpected style change: chopped, blonde locks. This isn't the first time Anne has gone blonde, but it is the most exciting, since the honey-colored balayage is helping to usher in the age of do-what-I-want Hathaway. How could we not love it?
Under the photo, she asks, "Be honest. Did I unwittingly dress like a fashion scarecrow this morning?" Hard to tell, because the actress is pretty much entirely covered, but we can't wait to see her new blonde locks dress up another dazzling red carpet look. In the meantime, keep doing you, Anne Hathaway. Check out her look below: