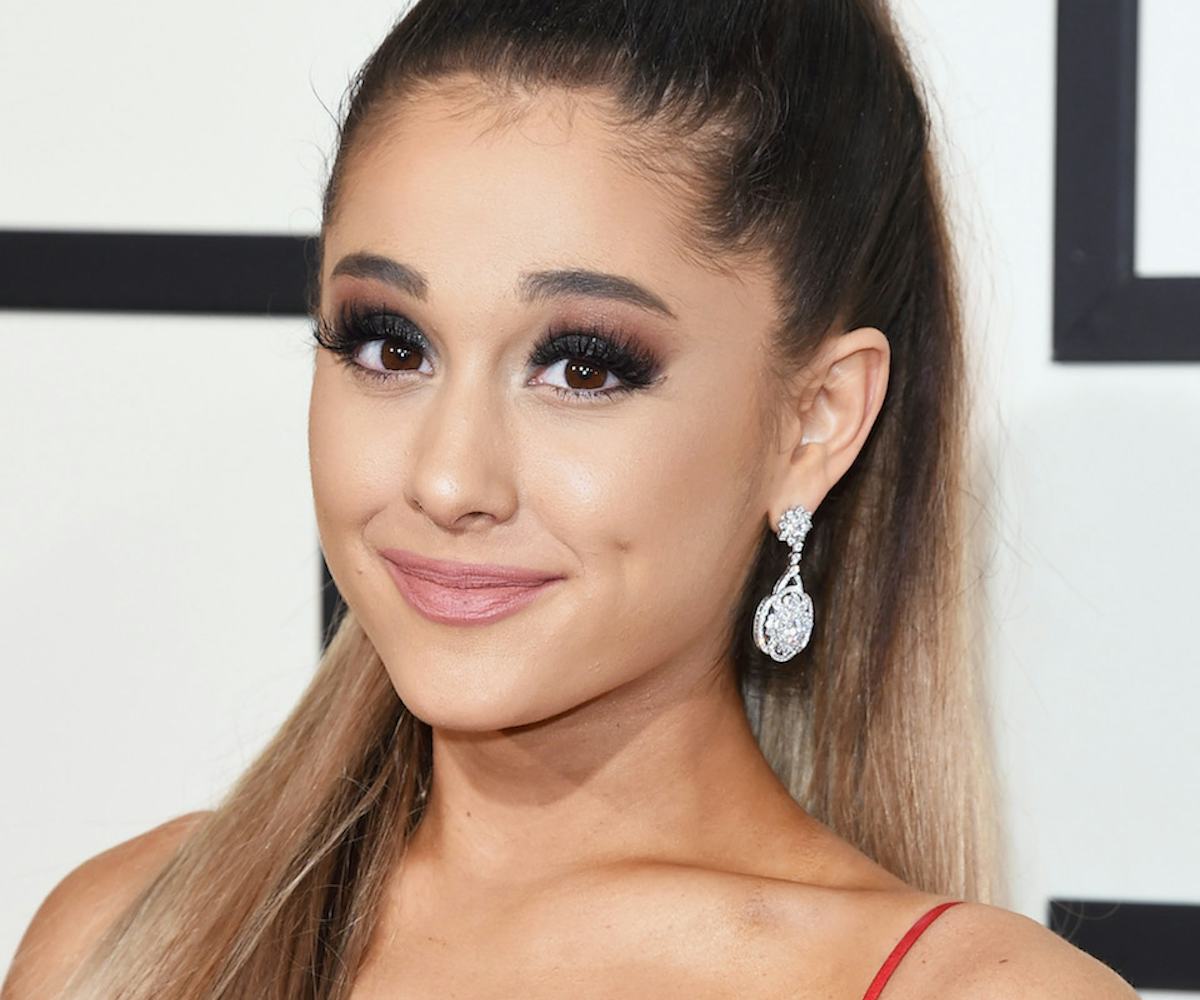 Photo by Jason Merritt/Getty Images
Ariana Grande Wants You To Be A "Dangerous Woman"
It's no secret that Ariana Grande is a feminist. She made that pretty clear when she published an entire essay on Twitter about double standards, claiming that she comes from a "long bloodline of feminist activists." A few months later, she stopped some radio show hosts in their tracks when they made misogynistic remarks and turned the conversation into a lesson about gender equality.
Now, the singer is taking it up a notch with her upcoming album titled Dangerous Woman. Based on a photo uploaded on her Instagram account, it was safe to assume that "dangerous woman" T-shirts would be coming. Before we knew it, Grande took to Snapchat to announce that a whole line of Dangerous Woman merchandise is available at DangerousWoman.com. Ranging from $30 to $60, the items, currently on sale, include T-shirts and sweatshirts in different hues of white, black, and gray.
Today, she's expected to serve some "tea" at 11am PST. We're not exactly sure what type of tea she's spilling, but we'll be tuning in for sure!