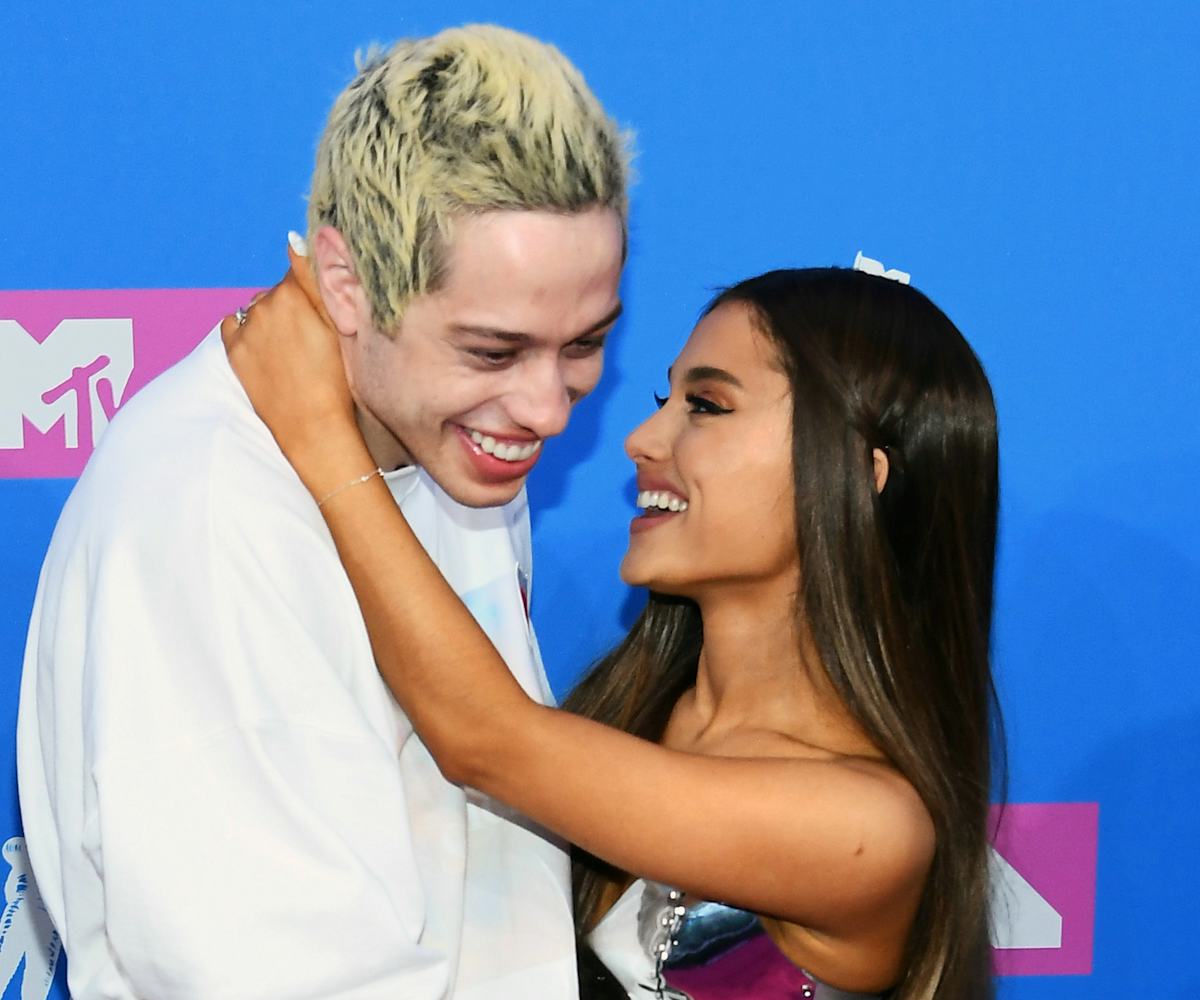 Photo by Nicholas Hunt/Getty Images
Ariana Grande Gave Back Her Engagement Ring And, Well, Duh
We can't see her wanting to keep it
After news of Ariana Grande and Pete Davidson's breakup became public, plenty of questions came to mind, but none of them were who would get to keep the engagement ring. Apparently, Davidson bought the 3.03-carat diamond set in platinum for $93,000, and, according to TMZ's report, Grande was quick to give it back to him once the wedding was off. Which, duh. We see no reason why Grande would want to hold on to the rock.
The real questions that remain are, which tattoos will the couples decide to cover up now that they're no longer romantically involved? What will Davidson uncomfortably joke about on Saturday Night Live? Who gets custody of Piggy Smallz, the teacup pig they adopted together in September?
Well, there wasn't much of a battle between the two over the beloved pet. Since Smallz is Grande's emotional support animal, the little oinker will remain in the singer's care. Just last week, Smallz starred in Grande's unofficial video for "Breathin," helping us all breathe a little better as we took a break from the trash fire news cycle to watch three minutes and 18 seconds of Smallz doing her thing. 
While we may no longer be able to distract ourselves with the confusing romantic bliss that was Grande and Davidson's coupling, I'm sure another couple will provide plenty of distraction.